The Tile Heritage Foundation is offering ongoing opportunities to create a handprint tile  for the Global Monumental Hand Print Mural Project and Donor Wall for Posterity that was begun at Coverings 2018 in Atlanta.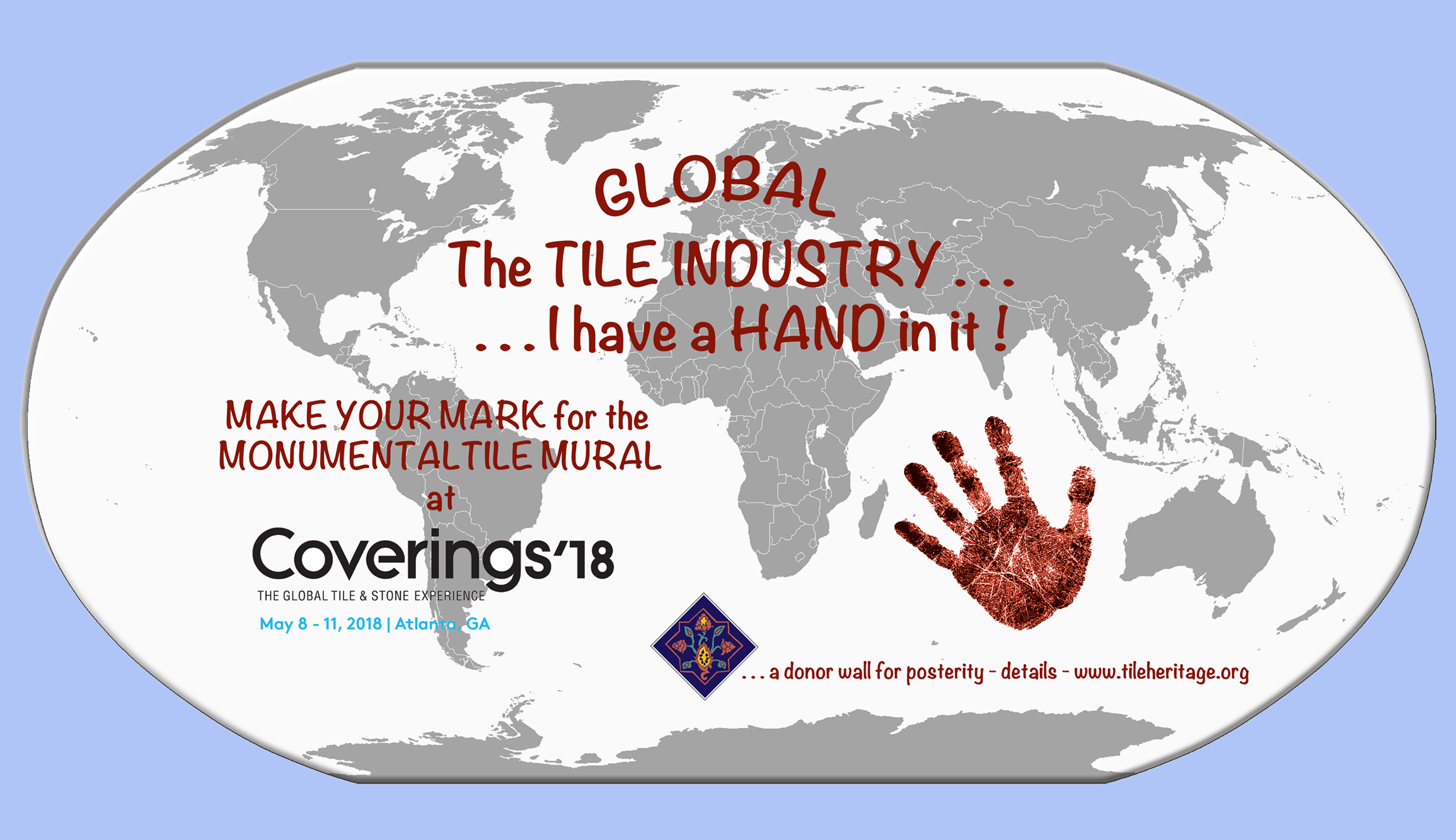 This year, there's an opportunity to participate with a Hand Print Tile with your company name, with an Alternative Participation Sponsorship. Tile Heritage Foundation has collaborated with a number of artists*across the country willing to produce, fire and deliver your company hand print tile to TCNA in Anderson, S.C. for inclusion in the mural.
Significant dates and a company logo can be added if a logo stamp is provided by you to the producing artist. Hand prints will be impressed in the tile that bears your company name, and, importantly, your company will be permanently recognized on a Donor Plaque at TCNA as well as on the Hand Print mural!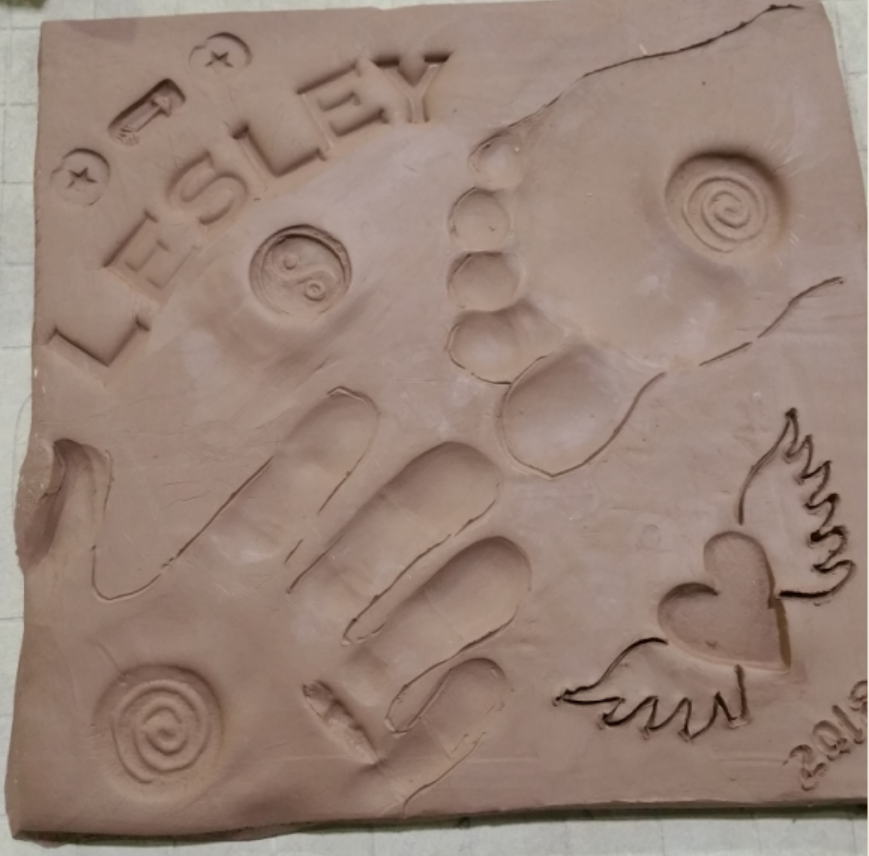 Register at Hand Print Mural Registration. The Alternative Participation Fee covers the studio production and shipping of your tile to TCNA as well as one year Centurian Membership with a THF Gallery link! The Participation Fee also provides a contribution to Tile Heritage Foundation in support of the organization's ongoing industry history archiving project.
*Participating Artists: Katia McGuirk Studio, House-On-The- Hill Studio, Think Good Tiles
Studio, Janet Ontko Clay Forms Studio & Aileen Barr Studio.