QUESTION
I am looking for installation guidance for 30" x 60", 1/4" thin porcelain panels in a floor application over concrete. It is a high rise building so I assume it is post-tensioned concrete assembly for the floors. Does TCNA have any guidelines?
Furthermore, the City of Minneapolis requires a sound damping product be used under hard surface flooring such as porcelain tile.
While I have received information from one thin-panel distributor and from LATICRETE that this thin material should not be used over a sound control membrane, the architectural rep for the product manufacturer says their thin panel can be treated like any other porcelain tile. However, she will not provide any documentation that validates that statement. Can you perhaps help me get something from the manufacturer that sheds light on this question?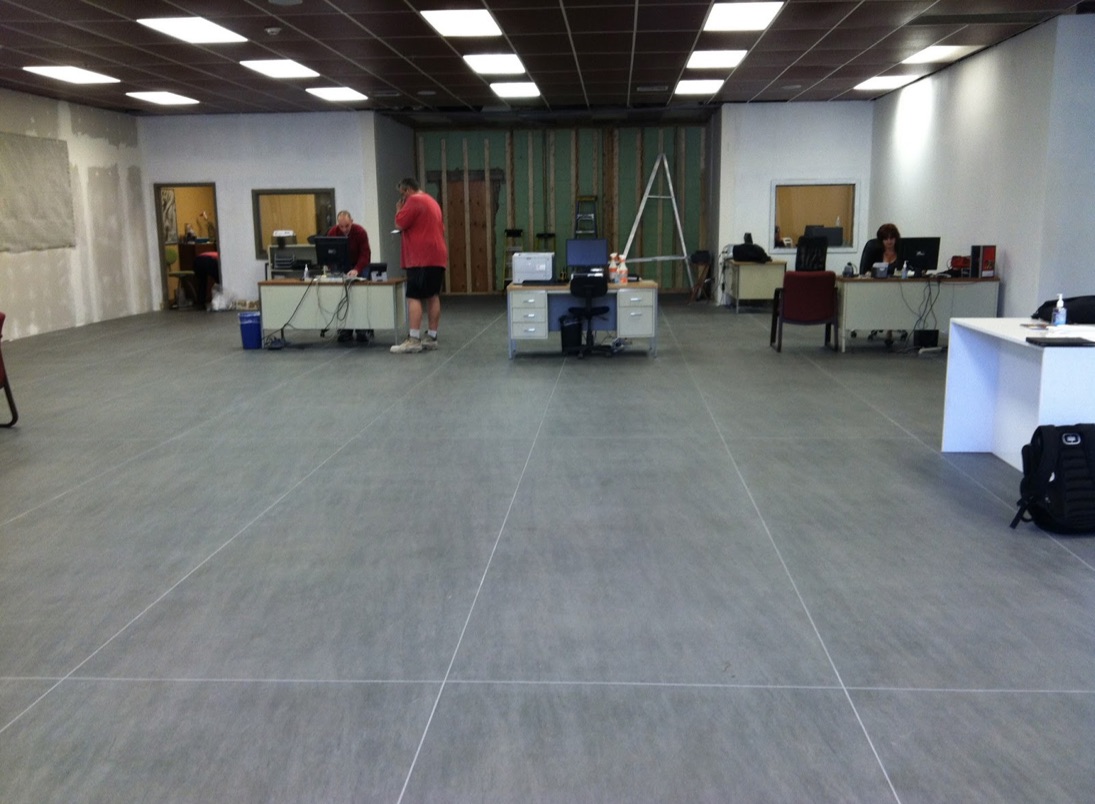 ANSWER
There are several points necessary to discuss regarding your concerns.
Do you own a copy of ANSI A137.3 / ANSI 108.19? These are the material specifications and installation standards for Gauged Porcelain Tiles and Gauged Porcelain Tile Panels/Slabs. I refer to these as "GPTP" for short. This standard defines what GPTP is, where it can be used, how to properly install it and specifies the training required for persons installing it. If you do not own a copy of this standard, it is available for purchase from the NTCA's bookstore at: https://www.tile-assn.com/store/ListProducts.aspx?catid=398904 or https://bit.ly/2oLCCsL.
You are correct that any installation on a post-tensioned above ground slab will require special considerations. TCNA Handbook method EJ-171 addresses some of these concerns. It is the responsibility of the project's specifier (i.e. architect, structural engineer, etc.) to develop the jobsite-specific drawings, material and installation specifications that will guide your installation. This includes details for movement joint placement. If these documents and clear instructions are not included as part of the statement of work or drawings, you need to request them.
ANSI A137.3 / A108.09 defines the "Gauged" (thickness) component of Gauged Porcelain Tile / Panels (GPTP) in two categories: 3.5mm – 4.9mm thick and 5.0mm – 6.5mm thick. The standard allows for installation of the thicker 5.0-6.5mm material on floors and walls. The 3.5-4.9mm thick material is for use on walls only (not floors). Some manufacturers will allow for the use of their thinner GPTP material on floors. I strongly recommend you make absolutely certain that you receive a jobsite-specific warranty from the GPTP manufacturer before installing thinner (3.5-4.9mm) tiles/panels on a floor.
Regarding use of a sound damping product under GPTP – ANSI A108.19 Section 3.0 (Existing Surfaces/Substrates) states in subparagraph 3.3 "Do not install over unstable, compressible surface materials or coatings." I suggest contacting the sound reduction membrane manufacturer for more specific information for use of their product with GPTP.
Proper substrate preparation and selection and use of membranes and mortar and trowel and installation techniques are very critical for the successful installation of GPTP. Proper training for installation of this product is required by the A137.3/A108.19 standard. NTCA and product manufacturers provide this training for persons who will be specifying and installing the material. In summary, the specification should be very clear in referencing all industry standards for installation of GPTP. The GPTP and setting material manufacturers should provide you with a clear jobsite-specific warranty and installation instructions for use of their product(s). The installers are required to have training. If this is not the case, you will want to carefully consider your acceptance of risk with this installation. If the manufacturer cannot provide you a clear warranty, I would consider that a red flag.
I hope this helps.
– Mark Heinlein,
NTCA Training Director,
NTCA Technical Trainer