June 26, 2019, MONTCLAIR, NEW JERSEY – Imagine Tile, Inc. introduces rePly, a multi-striped ceramic wall tile collection designed by artist, Rich Moorhead, founder of RMD (Rich Moorhead Design).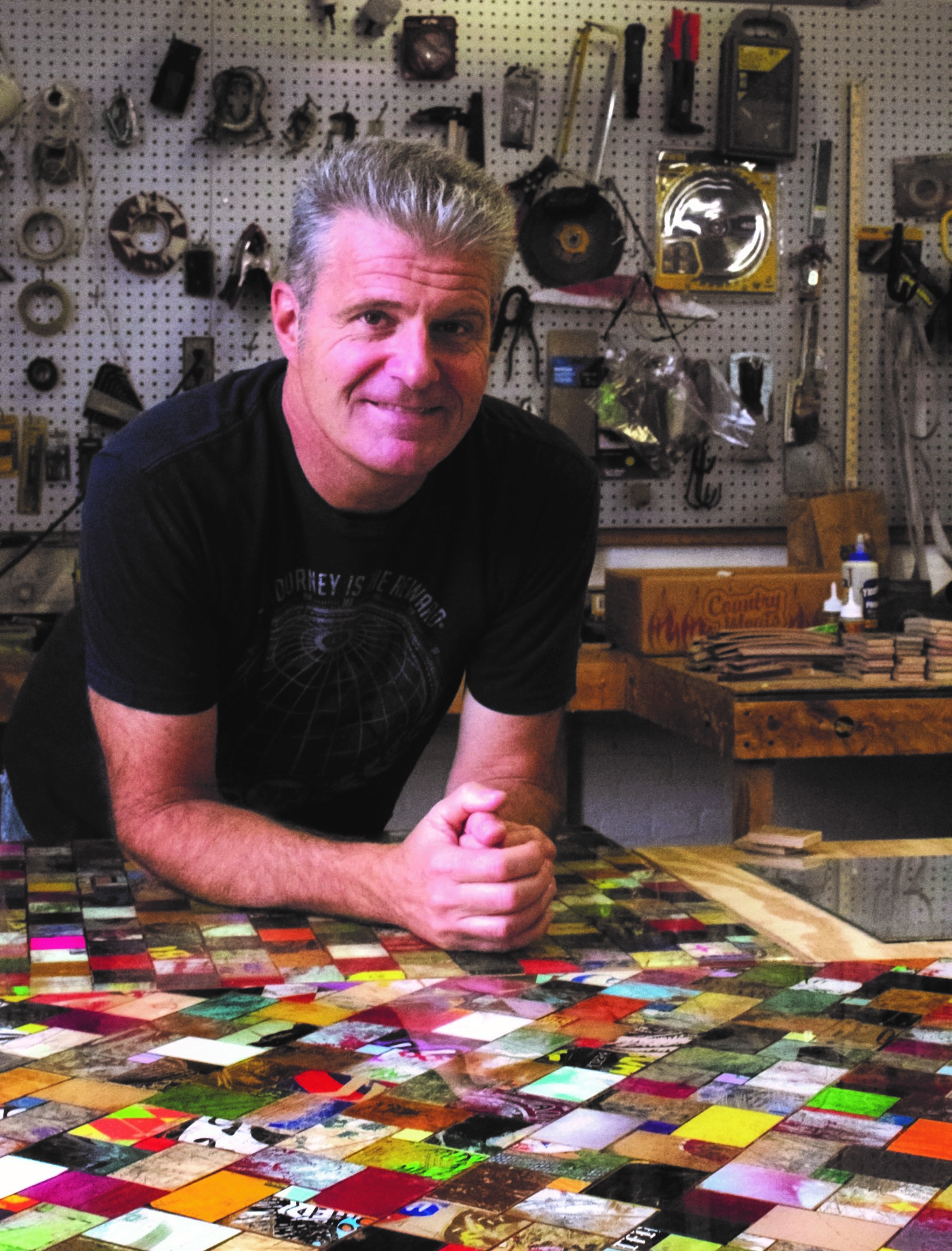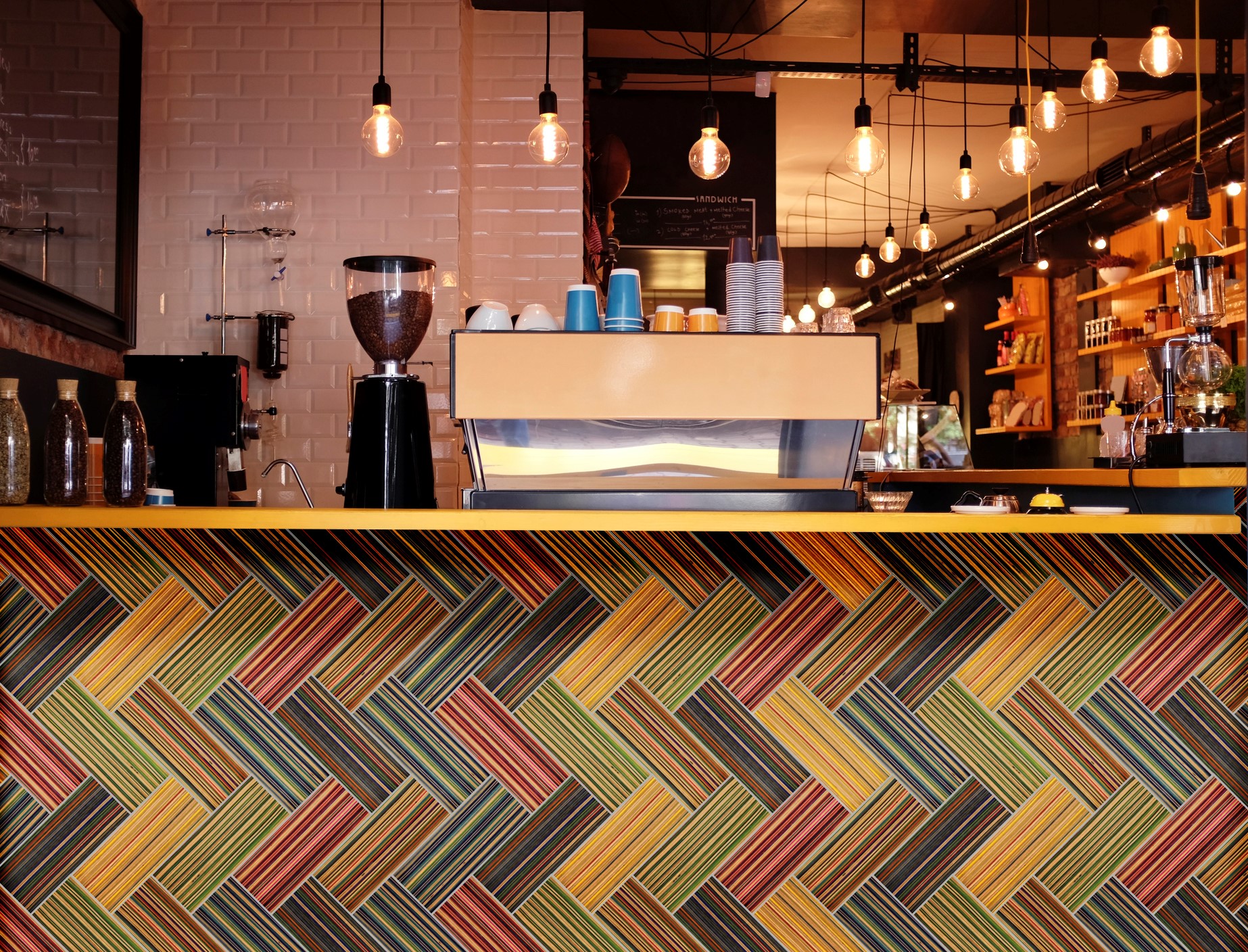 "Worthy of a response, rePly, was inspired by peeling back the layers of a skateboard which reveals seven layers of colorful veneer, or Ply. This cross-section of purposeful construction, intended for stability and control, exposes an architectural element fitting of high-end design and captures a story within a story of a once ridden skateboard."  stated artist, Rich Moorhead, founder of RMD.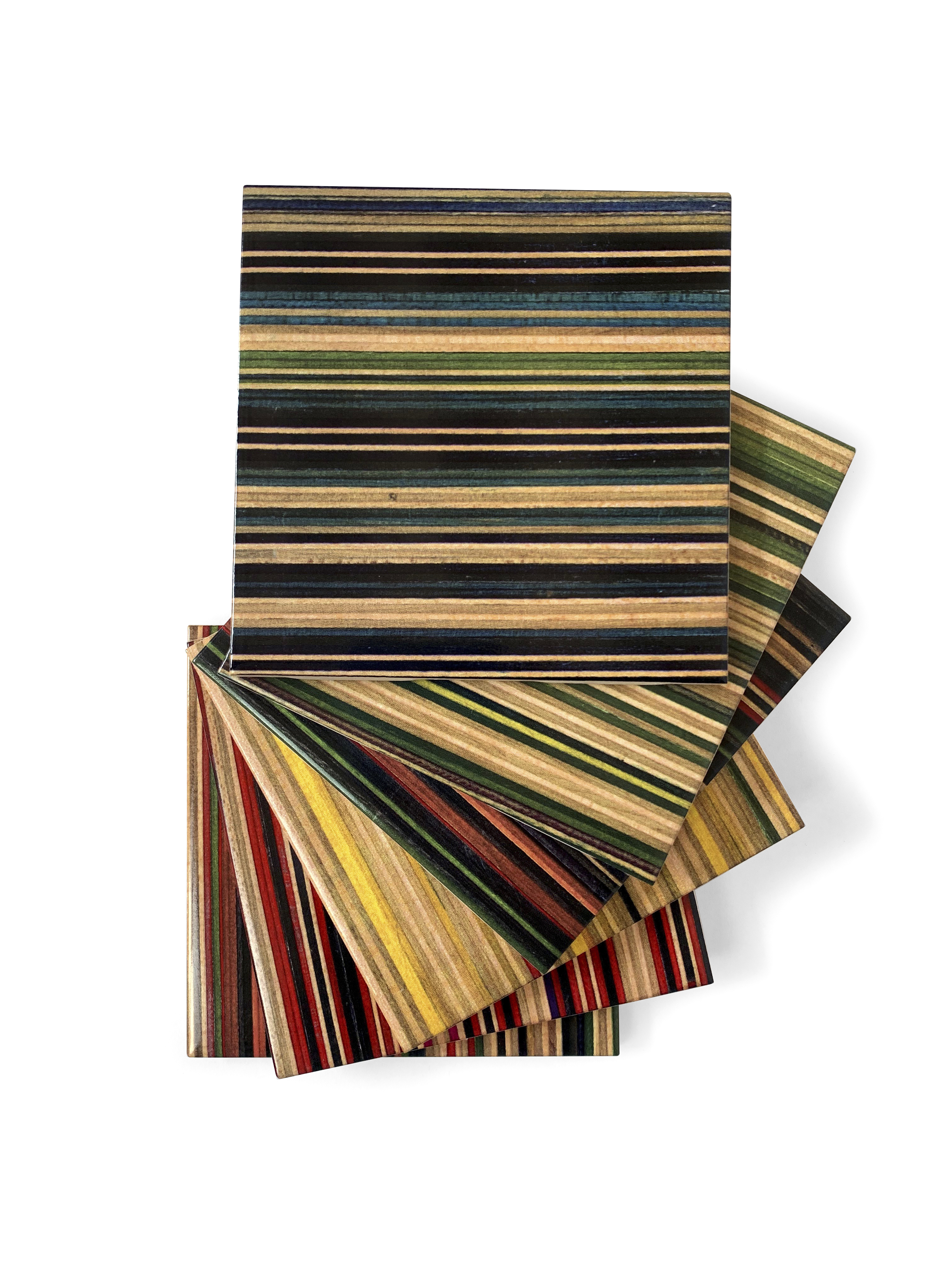 rePly is available in 4.25" x 4.25″ and 4.25″ x 10″ commercially rated ceramic wall tiles with a standard finish. Made with pre-consumer recycled materials, they contain no VOC's, are resistant to strong chemicals and are unaffected by UV light. These tiles are extremely durable and suitable for indoor and outdoor use.  With six color ways and two tile sizes, clients can choose a specific color pallet and tile size fitting of their project or mix-n-match all six to create custom patterns and designs.