Deerfield Beach, Florida – MAPEI Group, headquartered in Milan, Italy, has grown to include 87 subsidiaries with the addition of Mapei East Africa Ltd, located in Nairobi, Kenya. The office joins existing MAPEI facilities in Egypt, South Africa and the United Arab Emirates to increase MAPEI's reach in the growing African and the Middle Eastern construction industries.
According to Veronica Squinzi, MAPEI's Global Development Director, "Mapei East Africa Ltd will be focused on developing the markets in Kenya and surrounding countries – an area having almost 300 million citizens where major investments in infrastructure, residential and industrial buildings are foreseen for the next years."
Mapei East Africa Ltd is staffed by a team with broad experience in the construction and chemicals markets. Led by Middle East and East Africa Regional Director, Stefano Iannacone, the new facility enhances MAPEI Group's presence in Africa and the Middle East.
For information about the new Mapei East Africa Ltd office, please visit www.mapei.co.ke.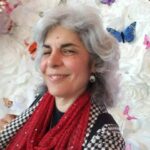 Editorial Director and Senior Writer for TileLetter and TileLetter ARTISAN
Lesley Goddin has been writing and journaling since her first diary at age 11. Her journey has taken her through a career in publishing and publicity, landing her the editor position of TileLetter and its special publications in 2006. Her goal is to educate, inspire, recognize and encourage those in the tile industry -- especially the tile and stone contractor. Other interests include the soft, purring marvels known as cats, labyrinth walking, drumming and percussion, and a range of spiritual, musical and artistic pursuits.