QUESTION
I am looking for the relative humidity percentage in a newly-poured concrete slab to be able to set tile. 
ANSWER
Unless installing an UN-bonded mortar bed, all TCNA Handbook methods for installing on concrete call for the slab to be well cured, dimensionally stable, and free of cracks, waxy or oily films, and curing compounds.
Some manufacturers of uncoupling membranes may have instructions allowing for the use of their membrane over newly poured concrete since the membrane may act as a conduit for the concrete to properly cure during the early stages of the curing process. The membrane manufacturer would have to be contacted to verify and support this for use of their product.
Installing on a slab with excessive internal moisture can be problematic. Installing on a green slab presents the potential for additional unknown factors.
Many factors come into play when considering relative humidity (RH) in a slab. In a new slab, curling of the top surface (especially at control joints) may occur causing the slab to exceed variations in flatness tolerance for a tile installation. As a green slab cures (and curls), debonding or cracking of the tile bonded to it may also occur. Your 2018/2019 NTCA Reference Manual includes an excellent discussion on Ceramic Tile & Stone Installations over Concrete Substrates on pages 50 – 61. The troubleshooting guide on page 54 includes a discussion of identifying problems/causes/cures for excessive internal moisture in a concrete slab. It also references the test procedures for determining safe levels for moisture in a cured slab.
In addition to consulting the NTCA Reference Manual and membrane manufacturer, it is important to involve your setting-material manufacturer in the discussion for selecting the correct bonding and grouting products to adhere to and properly handle the moisture emanating from the slab. 
– Mark Heinlein,
NTCA Training Director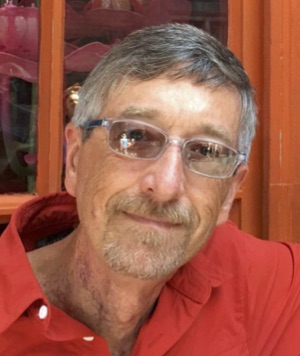 Mark Heinlein is Training Director for the National Tile Contractors Association. He is Certified Tile Installer #1112 and currently a Ceramic Tile Education Foundation evaluator for the Certified Tile Installer program. Heinlein was the owner of Mark Heinlein Surfaces of Negaunee, Michigan.