Farewell to my active career in the tile industry.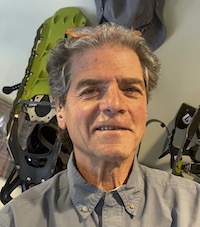 Most of us remember the tragic explosion of our Challenger Space Shuttle and the loss of nine brave astronauts. It was January 28, 1986, and of greatest visibility among the crew was the Concord, NH, School Teacher, Christa McAuliffe. I will never forget that day as I watched it while having lunch with my new boss, Ken Moore of Bostik. It was my first day in the tile industry.
In 1978, I earned my Bachelor's degree in Marketing and dabbled in a few industries, but since that day, I knew the tile industry was for ME! I saw the opportunity, gave it my all, and never looked back. I now conclude that joining the tile industry was the best business decision I have ever made! Projections of growth were clear, and remain in place today. What I did not anticipate was a lifestyle full of exciting change, technical challenges, artistic concepts, and most importantly, wonderful relationships.
In 1990, I went to MAPEI, then finally in 2006, I moved on to Schluter, where I ended my career as one of their workshop instructors. In these 37 years, I performed thousands of presentations, inspected over a thousand complaints, and interacted with tens of thousands of the best people on earth.
While the design community explores unlimited forms of expression, the installation folks are among the hardest working and down-to-earth human beings that I could have hoped to befriend. So, at 67 years old, I depart by saying "thank you!" Thank you to the thousands of people who have helped me, and those who I helped recognize how truly fortunate we are.
The tile industry is a family that thrives in a way of life that most never discover. Farewell my good friends! I would love to hear from any of you at [email protected].