–sponsored content–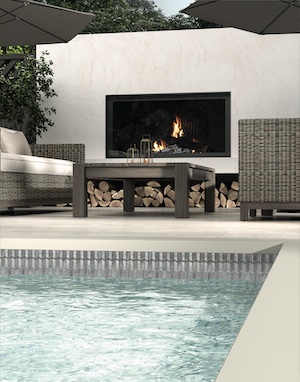 Panoramic Porcelain Surfaces™ features porcelain that performs and is designed to deliver. This collection offers breathtaking views, stunning visuals, and seamless design with no boundaries. The beauty of natural stone, with the strength of porcelain, offers the flexibility to extend your designs outdoors. 
Discover carefully curated looks that serve individual styles and unique installation solutions. Our porcelain slabs have the advantage of being:
Scratch resistant
Stain resistant
Heat resistant
Low maintenance
Engineered for consistency
Porcelain gives you a unique opportunity to let your imagination run wild. If you've ever dreamt of using limestone slab in places limestone should never be used, porcelain can help you make those dreams come true. If you have ever wanted to take your indoor tile outside, blending the two spaces seamlessly, but couldn't because certain indoor products aren't well suited for mother nature, porcelain slabs may be the right fit for you.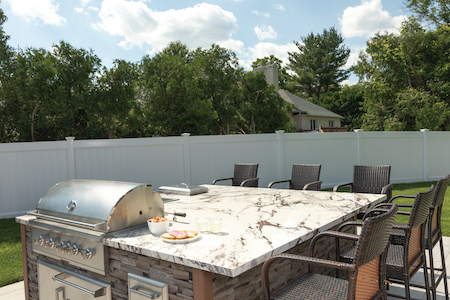 Go from kitchen to pool or restaurant dining room to outdoor patio with the same design. Panoramic Porcelain Surfaces can be used for your countertop, wall, facade, floor, or pool lining for an experience that rivals the comforts of high design.
Whether you prefer subtle elegance or grand visuals, the style-flexible Panoramic Porcelain Surfaces will maintain its beauty for many years with minimal maintenance. Push boundaries and explore possibilities with Daltile.