Schluter®-Systems recently received four product awards from the 2017 Tile & Stone Installation Contractor CLEARReport: Most Preferred Brand of Waterproofing Membranes,  Most Preferred Brand of Crack Isolation Products,  Most Preferred Brand of Linear Drains,  and Most Preferred Brand of Preformed Shower Structures.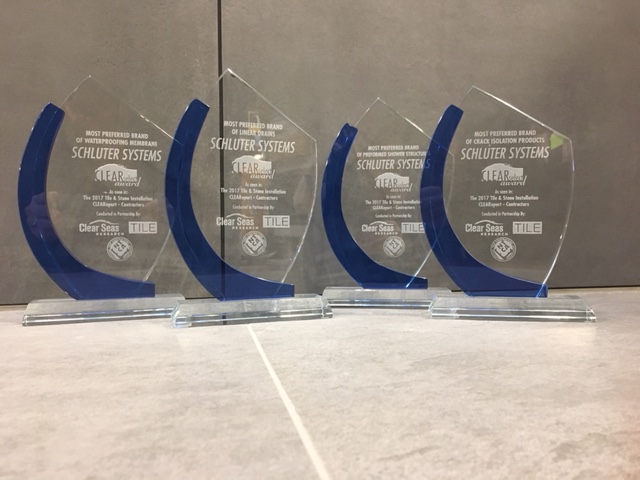 CLEARSelect™ awards are presented by Clear Seas Research to companies that achieve an outstanding level of brand preference among industry professionals. Award winners are selected based on survey responses from precisely targeted industry professionals that participate in a research study.  All winners have to dominate a category from a statistical perspective in order to receive an award.
"Once again, installers have given us a big vote of confidence by recognizing Schluter in four different categories this year," said Marco Ludwig, president and CEO of Schluter-Systems North America.  "We will continue to develop category leading systems and support them with quality educational programs to provide the best overall experience possible for installers."
For the main questionnaire, participants were asked to respond to the question, "For each one of the following product categories, please indicate which ONE manufacturer you most prefer and why."
 There were 193 respondents for waterproofing membranes.
 There were 161 respondents for crack isolation products.
 There were 131 respondents for linear drains.
 There were 119 respondents for preformed shower structures.
About Schluter®-Systems
Schluter®-Systems products are specifically designed for the tile industry to ensure that installations maintain integrity and durability. The company's product line includes over 4,000 items, including tile trims, uncoupling membranes, waterproof building panels, shower systems, and most recently thin-set mortar.  Schluter-Systems is renowned for its state-of-the-art technology with attention to detail for highly functional and visually appealing results.  For more information, visit www.schluter.com.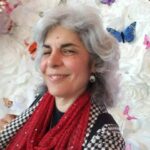 Editorial Director and Senior Writer for TileLetter and TileLetter ARTISAN
Lesley Goddin has been writing and journaling since her first diary at age 11. Her journey has taken her through a career in publishing and publicity, landing her the editor position of TileLetter and its special publications in 2006. Her goal is to educate, inspire, recognize and encourage those in the tile industry -- especially the tile and stone contractor. Other interests include the soft, purring marvels known as cats, labyrinth walking, drumming and percussion, and a range of spiritual, musical and artistic pursuits.