Virginia Tile CEO shares his vision for the future and passion for the industry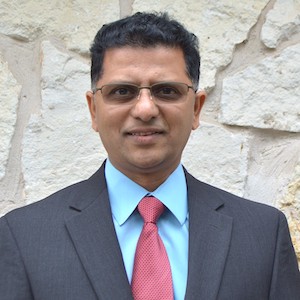 Virginia Tile Company (VTC) is a leading specialty distributor of ceramic, porcelain, and natural stone tile in key metropolitan markets throughout the Midwest. Founded in 1928 by the Stephenson family, Virginia Tile serves trade professionals in both residential and commercial end markets with a broad selection of premium tile-related products. VTC was acquired from the family ownership group in 2014 and was expanded through the purchase of ISC Surfaces (Kansas) and RBC Tile & Stone (Minneapolis) in 2016.
Sunil Palakodati was named the CEO of the company in April of 2021. He has a proven track record of success in company growth and worked in the automotive and cabinet industries before getting involved in tile and stone. He helped develop successful companies in architectural specifications and flooring installation, uniquely positioning himself to lead VTC to the next level.
VTC recently held its first National Sales Meeting to celebrate its teams' record-breaking sales in 2022. I caught up with Sunil to gain his perspective on the company and our industry moving forward.
Tell us a bit about your leadership management style and how this is evolving at VTC since you started two years ago.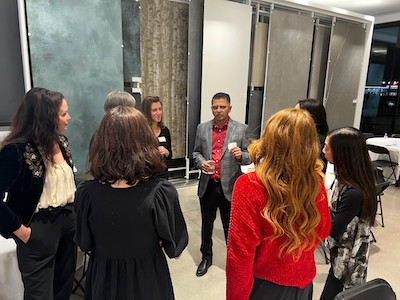 One person does not turn a company around or help it to stabilize and grow. It is a collection of people coming together with a vision and going after it. My philosophy is very simple. There are two things to consider here. First, you need to move the organization from top down to bottom up. We decentralized authority and gave more responsibility to people in their respective markets or locations. Second, I look at what I call "Front of the House to Back of the House." The front of the house is customer-facing. How do we make our business really customer-friendly and welcoming? The back of the house are things customers don't see but are equally vital to our success. Can we streamline and take away things that are not needed and become more efficient as an organization?
How is distribution in tile and stone evolving and changing and how is VTC positioning itself for growth and success?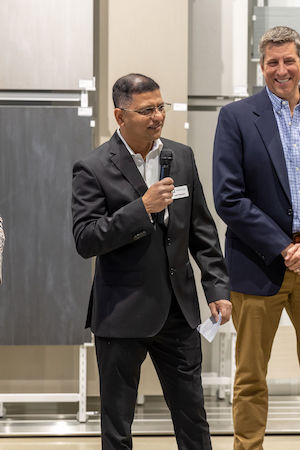 As far as the industry goes, available labor and skilled installers is our biggest challenge. We don't have 20 years to create an expert. For distributors to succeed, we need to ramp up the process for training our customer service and support people, and we need to support the installation professional. I look at it as "time is money." If we can get the orders fulfilled correctly and quickly, we can help our customers be more productive which will lead to more successful installations.
We are relentlessly focused on helping our customers be more efficient, and at the same time we are raising our skill set to provide them with the service they need. We also hold our manufacturer partners and suppliers accountable to assist us in this effort. This will position us for the changing dynamics of distribution and allow us to grow our company in a healthy and productive way.
There are three ways to grow an organization in my opinion. You can win new business or get new customers. You can add locations or expand your geographical footprint. Finally, you can add new products or expand your offerings. If you can improve on all three of these areas, you are in a great position to grow your company and open new locations.
What steps are you taking to ensure this happens for Virginia Tile?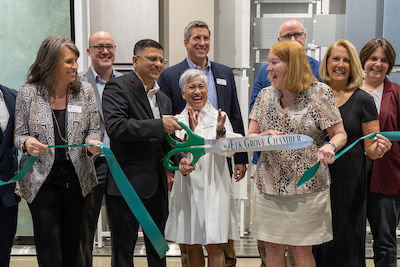 They are all related. We have decided that our core business is tile and stone. We have invested in the products we need to grow our business in both the commercial and residential sectors. We are focusing on the custom building and remodeling sectors in residential construction. We have added large-format gauged porcelain tile panels to our product mix and have modified our warehouses and showrooms to display and inventory these products. We are also introducing a whole new mosaic line to the market.
Before we expand geographically, we first invested in upgrading our current locations. We have decided to also open organically in Indiana, which fits our network perfectly, since we have locations in other states surrounding it. This location is a perfect hub to connect the dots of key markets we currently serve in the Midwest.
Our current business structure was rooted in successful independent distributors that came together for a variety of reasons. We are open to acquisition or partnerships with other companies. But right now, I feel that the most important step was to build and strengthen the foundation of the company, and that is the direction we are going.
What is VTC's commitment to training and education to help grow the tile market?
Sean Cilona is our leader of this effort at VTC, and our team works closely with our manufacturer partners to develop this. The manufacturers have a vested interest to help grow this market. This includes the tile factories, but also our installation materials partners like TEC and Schluter Systems and tool suppliers are all involved in this effort. We are supporting efforts being made by groups like the National Tile Contractors Association and we have beautiful facilities that are conducive to hosting these events. I believe that our customers are successful if they have a trained and qualified workforce, and we are committed to playing our part in helping to make that happen.
---
Bart Bettiga interviews Virginia Tile Company CEO Sunil Palakodati to discuss his vision for the future and passion for the industry.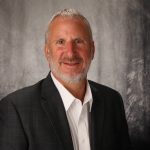 Bart Bettiga is the Executive Director of the National Tile Contractors Association and Publisher of TileLetter. Bettiga is a member of the Board of Governors of Coverings, one the largest tradeshows in North America. He has over 30 years of experience in the tile and stone industry and has served as the NTCA Executive Director since 2002. He is a well known speaker and author on ceramic tile and natural stone distribution and installation. He oversees the financial operations of the NTCA, TileLetter and the Ceramic Tile Education Foundation.