One of the realities of life in the U.S. right now is the imposition of tariffs on goods that are being imported from China. This politico-economic move on the part of the current administration has the declared intent of leveling the playing field when trading with China. At this writing in September, tariffs on Chinese ceramic tile (and other goods in a range of sectors) are set at 25%, and are expected to rise to 30% in October.
Tariffs on Chinese ceramic tile (and other goods in a range of sectors) are set at 25%, and are expected to rise to 30% in October
Along with these tariffs, which are basically a tax U.S. companies and consumers pay on goods purchased from China, on September 9, the U.S. Commerce Department (Commerce) found that imports of ceramic tile from the People's Republic of China are being unfairly subsidized. Commerce assigned preliminary subsidy rates of 103.77% to Foshan Sanfi Imp & Exp Co., Ltd., 222.24% to Temgoo International Trading Limited, and 103.77% for all other Chinese tile producers and exporters. 
In early November, Commerce will issue its preliminary decision on the anti-dumping (ADD)/anti-subsidy investigation, which was opened in May after it received a petition from a coalition of eight U.S. tile producers who claimed injury. The members of Coalition for Fair Trade in Ceramic Tile consists of American Wonder Porcelain (Lebanon, Tenn.), Crossville, Inc. (Crossville, Tenn.), Dal-Tile Corporation (Dallas, Texas), Del Conca USA, Inc. (Loudon, Tenn.), Florida Tile, Inc. (Lexington, Ky.), Florim USA (Clarksville, Tenn.), Landmark Ceramics (Mount Pleasant, Tenn.), and StonePeak Ceramics (Chicago, Ill.). Commerce will make a preliminary decision around November 6, 2019, with a final determination coming on or about January 22, 2020. If this is affirmative, and the U.S. International Trade Commission (ITC) also determines that imports of ceramic tile from China materially injures, or threatens material injury to, the domestic industry, Commerce will issue a countervailing duty (CVD) order. If either Commerce's or the ITC's final determination is negative, no CVD order will be issued. The ITC is scheduled to make its final injury determination approximately 45 days after Commerce issues its final determination, if affirmative. 
What does this mean for the tile industry? In a word, upheaval. China has been a growing source of supply to the tile industry in the U.S. and many distributors are heavily invested in Chinese factories as sources of supply. Commerce revealed the volume of ceramic tile from China increased from 583.4 million sq. ft. in 2016 to 657.2 million sq. ft. in 2017 and 692.1 million sq. ft. in 2018, for a total increase of 18.6%. Subsequently, the market share for Chinese imports in the U.S. grew from 20.4% in 2016 to 21.8% in 2017 and 22.5% in 2018. The ITC reported in June that, "For purposes of these preliminary determinations, we find that the volume of subject imports, and their increase, were significant in both absolute terms and relative to consumption in the United States during the POI (period of investigation)."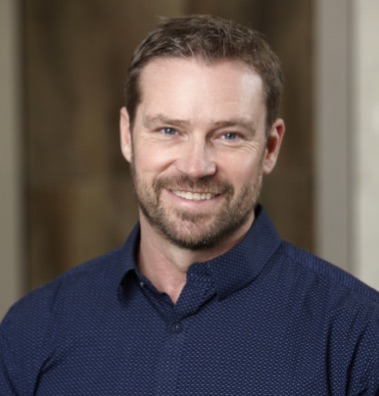 With tariffs against China and the ADD/CVD penalties, it's time for a course correction with many distributors. We talked with a few companies to get a feel for how they are approaching this situation and what it will mean for supply and pricing. 
Distributors who contributed to this story – Floor & Decor, Arley Wholesale, Conestoga Tile and Virginia Tile – had a varying ratio of product sourced from China, from only 1% at Conestoga Tile to 5%-10% at Virginia Tile, to 30% at Arley and 50% of all merchandise at Floor & Decor. So, the tariffs, the CVD and ADD decisions didn't have much impact on Conestoga, but Steve Vogel, Conestoga Tile Executive Vice President, Hanover, Pa., said that it has caused one of its vendors – Bellavita Tile – to shutter its business. Going forward, Vogel said Conestoga will neither be sourcing or promoting Chinese tile.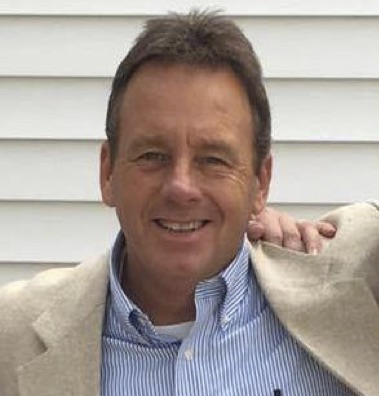 Randy Hays, Account Manager, Commercial Business Team with Virginia Tile, headquartered in Livonia, Mich., also has suppliers who were affected by the current situation, but no direct business relationships with Chinese factories. "We have not adjusted our current selling strategy, though we have made decisions to discontinue a few lines that we know are sourced from China," Hays said. "This has really been a combination of sales history and also price increases due to the tariffs increases."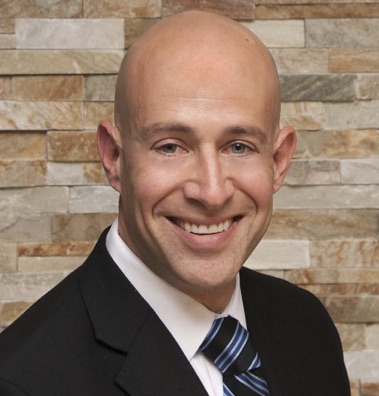 At Arley Wholesale, Inc., Scranton, Pa., Scott Levy, President, explained that, "Our suppliers have been shifting production from China to other countries. On the porcelain side it is much easier to shift production than in the past due to digital printing technology. We are finding it more difficult to shift production with our mosaics."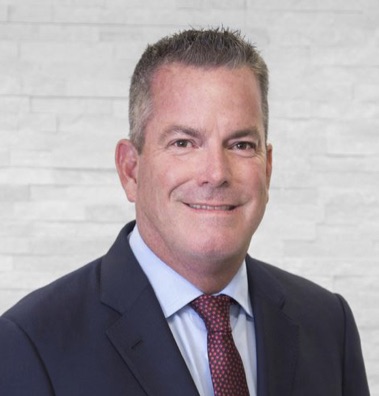 Floor & Décor Holdings, Smyrna, Ga., in its Q2 2019 Earnings Call, discussed the situation with China, which Tom Taylor, Floor & Decor CEO, said has been the source for about 50% of its merchandise. He credited Floor & Decor's flexible global supply chain of over 20 countries with the ability to begin a shift in 2018 to diversify its countries of origin, which he expects will result in a drop from 50% of materials sourced from China to 30% by the end of 2019. 
Passing on price increases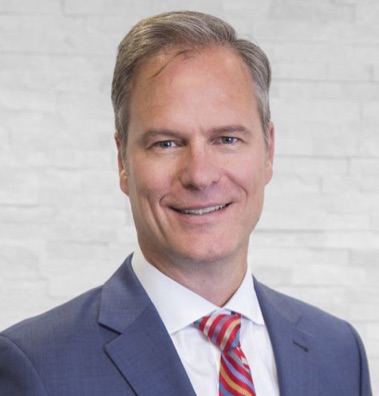 Trevor Lang, Floor & Decor Executive Vice President and CFO, said that with the 25% tariffs now in effect, prices have been modestly increased at retail for those items that have not been sourced from other countries. He said, "The implementation of higher tariffs will modestly lower our gross margin expectations as we intend to only pass along the incremental cost we incur versus making a margin on the new tariffs."
At Virginia Tile, Hays said, "As suppliers raise our pricing, we have passed these increases on to customers (both tariff increases). At times we will wait and see what the competition is doing, before moving forward with the increases."
Levy admitted that at Arley, prices rose "at different levels" each time there was a tariff imposed. "We absorbed what we could but ultimately, had to pass on the tariff cost to our customers, who ultimately had to pass them on to consumers."
Seeking other sources
Going forward, like Floor & Decor, other distributors are looking to find alternative sources for imported ceramic tile. The need to switch to other countries is even more intense as duties of up to 222% due to CVD and ADD decisions loom over the industry. 
Hays said conversations he's had with suppliers who do source from China indicate a shift away from that country, "especially since the countervailing and anti-dumping penalties have been announced." With Cersaie coming up (at this writing), Hays said Virginia Tile will be on the hunt there for alternate supply of decorative wall tile and backsplash material. Italy will continue to be a strong supplier of floor tile to Virginia Tile. 
Arley's Levy said, "Our manufacturers made the ultimate decision as the anti-dumping and countervailing legal proceedings made it necessary for them to move production." He's confident that other countries can meet the demands of Arley's customers, as the distributor has enjoyed established relationships with Italy, Spain, Israel, Brazil – as well as China, and the USA – for decades. "We have and are always looking at all parts of the world for product. We import from countries that have a strong infrastructure in tile. We need to make sure that we can buy enough from a factory or group of factories to easily move containers and keep our inventory current and turning for our customers. There is no one 'perfect' source for product for our company. It doesn't matter where it comes from as long as it is a quality product that has 'the look' that people want."
The swing away from Chinese products will intensify due to the proposed anti-dumping and countervailing duties.
Looking to the future
Going forward into 2020, the swing away from Chinese products will intensify due to the proposed anti-dumping and countervailing duties expected from Commerce and the ITC. Floor & Decor's Taylor said, "We see and have planned for a significant reduction in ceramic tiles that are sourced from China by the end of 2019 from our accelerated actions to diversify our countries of origin. Tile, wall tile and tile deco are all subject to proposed new duties, and accounted for about 34% of our sales this year, of which approximately 39% was sourced from China. We believe we can lower our China-sourced tile exposure to the low single-digit range as a percentage of total sales by the end of 2019 due to the early actions we have taken in moving sourcing to other countries."
The tariffs were one thing, but CVD and ADD decisions make importing tile from China a whole new ball game. "The tariff has affected us and our customers as the price points for everyday items that they purchased jumped by 25% and then will go up another 5% in October," Arley's Levy said. "The real strategy change is from the anti-dumping and countervailing. The countervailing has gone through and U.S. Customs will be taking cash deposits of a minimum of 103.77% from all importers of any Chinese goods that come into the country. We are working hand in hand with our suppliers to minimize the disruption to our customers as we evaluate the situation. We will not be importing any new items from China."
For Hays at Virginia Tile, the concern is with wall tile and backsplash products. "The good majority of budget-oriented decorative products are from suppliers who source this material from China," he said. "We still have to determine if our customers will pay the potential dollar increases on these products." Hays wondered if this situation will limit the offering of these types of decorative items. "Products like this are rarely produced in the U.S., so we will see if we can source these products from other countries." 
Levy said, "I do not expect Chinese tile to be a major force in the USA moving forward. Manufacturers and distributors have moved production to other countries, and we do not see it coming back. There will be some production that stays in China that comes to the USA for now (primarily glass mosaics), but that will eventually move as well. The lower cost of production in other countries (if you take the tariff, anti-dumping and countervailing into account) will lead manufacturing to open new facilities in a place that will not have the restrictions."
But Conestoga's Vogel thought this is not likely the end of the story. "As I am told, large Chinese tile producers are setting up in other countries and the buyers are following them," he said. "We'll see where this goes. It's conceivable to believe that the same problems that existed with Chinese tile will be launched from some other country. But, now that there is a precedent developed and momentum moving for the Coalition for Fair Trade in Ceramic Tile, they can take this fight to wherever they feel they need to. And they will."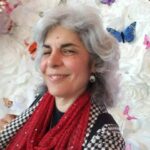 Editorial Director and Senior Writer for TileLetter and TileLetter ARTISAN
Lesley Goddin has been writing and journaling since her first diary at age 11. Her journey has taken her through a career in publishing and publicity, landing her the editor position of TileLetter and its special publications in 2006. Her goal is to educate, inspire, recognize and encourage those in the tile industry -- especially the tile and stone contractor. Other interests include the soft, purring marvels known as cats, labyrinth walking, drumming and percussion, and a range of spiritual, musical and artistic pursuits.