By Jeff Moen, General Manager, FILA USA
In addition to its inherent beauty, natural stone is globally acknowledged as the most time-honored and time-tested building material. Now easier to work with than ever before, durable and of course, a product of Mother Nature, it clearly stands up to the challenges of tomorrow. 
But realistically speaking, not all stone is alike. Because of that, to maintain, protect and regularly restore the "look" of natural stone, especially for indoor horizontal surfaces, certain regimens are absolutely necessary. 
Step one: is your stone acid resistant or acid-sensitive?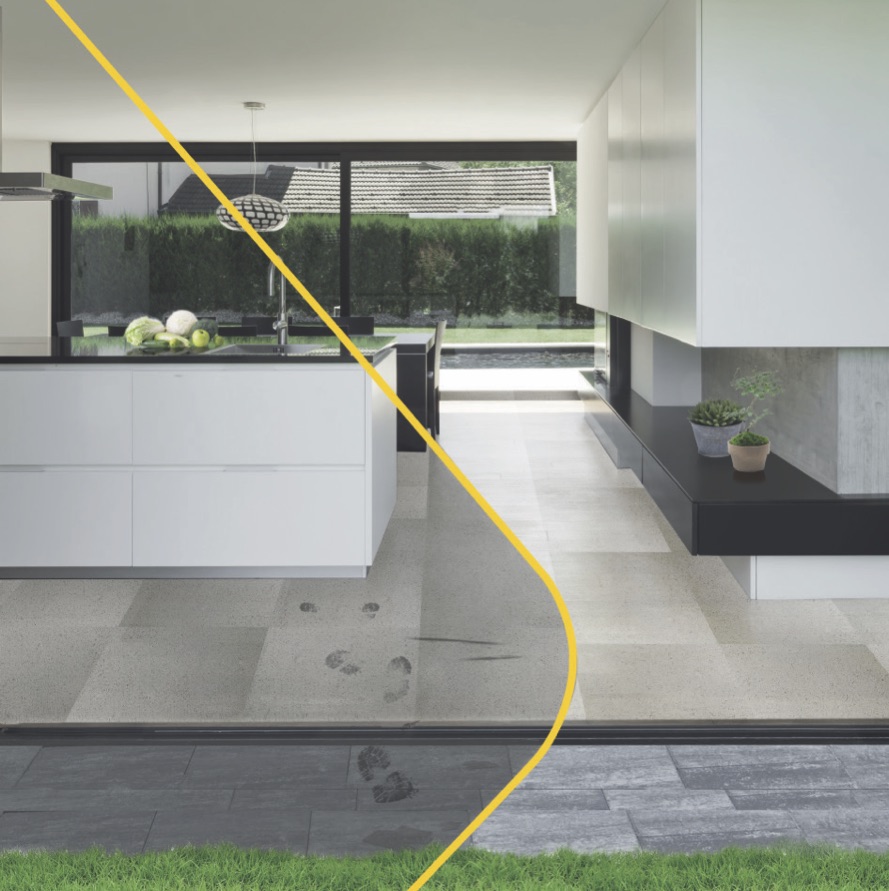 Step one is to know if the stone's characteristics include being acid-resistant or acid-sensitive. 
Should the stone surface be an acid-resistant stone such as natural granite, post-installation cleaning and maintenance procedures (provided the optimal products are used) should be less worrisome to end users than if they had recently installed acid-sensitive stone material such as travertine or limestone.
Often times, especially for commercial flooring installations where epoxy grout is specified, there is a great deal of grout haze/residue on the surface of the tile, even after the entire project has cured and cleaned. If the cleaning agent contains any acidic formulations, after the surface is cleaned, porous limestone and travertine will become impregnated with chemicals which over time, can become very destructive to the stone tile's body. Cracking, breaking, efflorescence and even the emission of harmful VOCs possibly can result.
It's highly recommended to use a grout release product to thoroughly clean the surface of the flooring. In some cases, but not all, this process can actually be considered as sealing the stone material. There are various educational programs and tutorials offering solutions from surface care professionals that clearly outline the best methods for post-installation stone floor treatments. Consider these as "insurance investments," because if applied correctly, building owners don't have to worry about down-the-road failures of their stone floor expenditures. Rather, they can be confident that their beautiful stone flooring will continue to perform and look great for years and years to come. 
But, there is a bit more to  consider. 
Ongoing protection and maintenance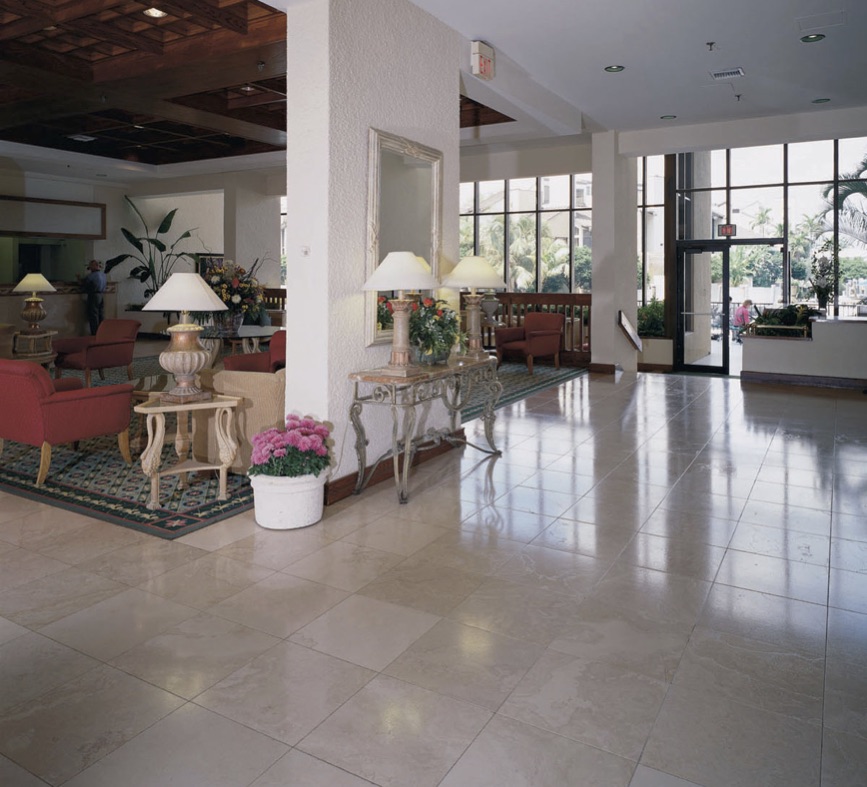 After the stone flooring has been thoroughly installed, cleaned and sealed, a program should be discussed regarding ongoing protection and maintenance. One doesn't have to be a rocket scientist to understand the need or simplicity of these regimens. But one does need to be a reasonable businessperson to recognize the fact that stone flooring, like every sizable investment, requires a certain amount of care to continue performing at optimal levels. 
Selection of protection, maintenance and sometimes, restoration materials is absolutely key. And again, step one is simply to know the composition of the stone materials that have been specified. For example, most people don't realize that quartzite, which is a durable product of nature, can contain a certain degree of marble elements. Which surface care products to be selected should be dependent on knowing the percentage of that within the body of the quartz tile. 
Not to be confused with quartzite, quartz engineered stone tiles and slabs are agglomerates consisting of durable quartz chips held together by a binder of either cement or resin (epoxy). The surface care products you select should be determined by which kind of binder is used in the original manufacturing process. Obviously, cementitious materials are more porous and thus are subject to more staining than materials made with an epoxy resin binder. But whatever quartzite is being used, sealers, cleaners and other protectant chemicals produced with any concentration of alkalines should be avoided, as they can attack even the strongest of resin binders, ultimately causing deterioration.
Surface maintenance programs ensure beauty and longevity
Not only is natural granite beautiful, it is one of the most durable natural stones offered by Mother Nature. But that doesn't necessarily mean that just a regular program of wet-mopping will maintain its look. Even with grout joints so tiny that they look almost invisible, grouting between each individual tile needs to be regularly cleaned. And even granite material contains tiny pinholes and fissures into which contaminants may penetrate. To cut to the chase, the most hearty of granite material also needs a surface maintenance program to ensure its longevity in both aesthetics and performance.
It's obviously vitally important for buyers and specifiers to know the characteristics of ALL the stone flooring they are buying. And it's just as important for them to know the characteristics of the surface care products needed to clean, protect and maintain these natural surfaces. 
Many of today's surfacing materials produced for both the commercial and residential construction marketplaces can contain harmful substances. In spite of the global outcry relative to climatic change, they continue to be specified. Even building materials that claim to be recyclable can end up in a landfill. It's time for you and your customers to acknowledge the need to consider more environmentally friendly building materials such as natural stone. And in doing so, to consider the best possible ways in which take care of this time-honored material.
––––––––––
FILA (Fabbrica Italiana Lucidi ed Affini) has achieved international recognition for excellence in providing highly technical, easy-to-use protection and care treatment systems for all surfaces. A family-owned yet strategically structured managerial company, FILA has become a large international group always maintaining strong core values. With an eye on the future, FILA offers optimal answers to the needs of every client, consistently staying ahead of the market. That's just one reason FILA has been endorsed as "#1" by 250 of the world's leading tile and stone producers. www.filasolutions.com/usa/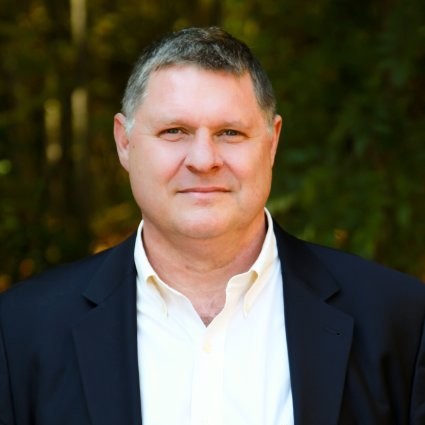 Jeff Moen is the General Manager of FILA USA