Certifications and NTCA membership feeds his hunger for knowledge
New NTCA member Ken Ballin, owner of Skyro Floors in West Creek, N.J. (www.skyrofloors.com), located near the Long Beach Island and the Jersey shore, got his feet wet learning about tools from his grandfather, who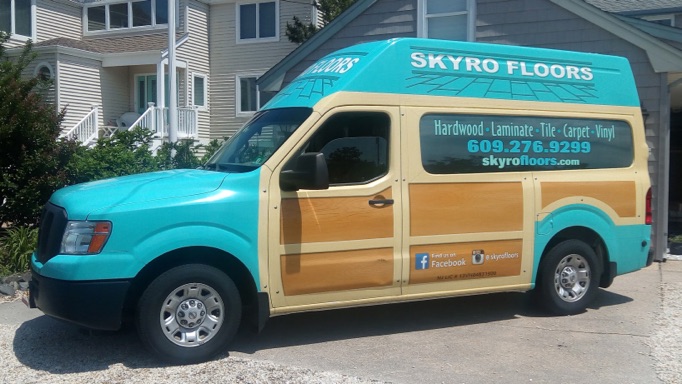 was a carpenter and a Seabee in the Navy. "He taught me everything I know about tools," Ballin said. "After my wife and I purchased our first home and started renovations, it was pointed out that I have a knack for flooring. I started installing for customers on my days off from my 'regular job' and business took off. I was lucky enough to pick up a contract with a local box store and quickly became the guy they called to fix the mistakes."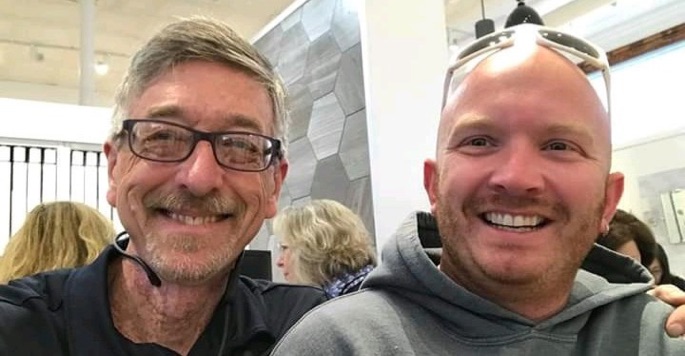 Ballin  started out installing only laminate flooring but learned about other types along the way. The box store "asked if I could install hardwood (so I learned)," he said. "Then they asked if I could install tile (so I learned). Then they asked me if I could install carpet (so I hired a couple carpet crews). At my peak with them I was running about a dozen or so crews and we did the work for about a dozen or so stores."
Ballin says that unfortunately the proverbial rug was pulled out from under his feet when the box store decided to go with a work room format instead, jettisoning the small companies doing their installs. Today, Skyro Floors installs tile, hard surface flooring, and concrete overlays in mostly residential remodel projects with some new construction. 

Though Ballin has only joined the NTCA in the last few months, he's always been focused on training and bettering himself. "I'm hungry for knowledge so first I got certified for hard surface flooring with CFI, then I took and passed the CTI test, and most recently joined the NTCA," he explained. "I try to focus on higher-end/higher-paying customers since I live in a tourist market. While I'm still learning every day myself, I try to share my knowledge with others as much as possible. 
"I joined the NTCA because aside from my love of the industry I wanted to see firsthand what it can do for my business," he continued. "I've heard the 'voucher argument'. I've also heard that some small business owners felt it was more geared towards bigger companies so instead of just listening to stories I decided to find out for myself. What better way than to jump right in?
"So far the greatest value in joining the NTCA is the support," he said. "I don't mean technical support. I mean from the other members and yes, I know, I didn't have to join the NTCA for that but the reassurance from other members and knowing that I've got someone to turn to if I need a hand is well worth it. The vouchers are nice too." (Learn more about the Partnering for Success program here: https://www.tile-assn.com/page/vouchers?)
Ballin feels a great responsibility as CTI #1392. "Responsibility to my customers, responsibility to myself, and responsibility to the other men and women who've decided to make it their responsibility to represent high standards," he said. "Being a CTI has given me the confidence to charge a premium for my services and the confidence to know I'm worth that premium."
Ballin said the greatest satisfaction he gets in being an installer is "knowing that  my customers will be making memories for the rest of their lives on one of my floors," explained. "Something I did will be with them through birthdays, graduations, anniversaries, and everything else a family goes through. I shouldn't say I don't do this for the money because it's how I (attempt to) pay my bills, but I genuinely love what I do and I love being around others who feel the same way."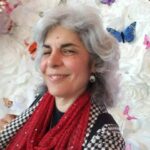 Editorial Director and Senior Writer for TileLetter and TileLetter ARTISAN
Lesley Goddin has been writing and journaling since her first diary at age 11. Her journey has taken her through a career in publishing and publicity, landing her the editor position of TileLetter and its special publications in 2006. Her goal is to educate, inspire, recognize and encourage those in the tile industry -- especially the tile and stone contractor. Other interests include the soft, purring marvels known as cats, labyrinth walking, drumming and percussion, and a range of spiritual, musical and artistic pursuits.