Liquid-applied waterproofing crack-isolation membranes represent one of the best values within the tile installation category by preventing two of the top post-installation issues: water damage and cracked tiles. In fact, liquid-applied waterproofing crack-isolation membranes have become even more important in recent years due to the increased awareness of the negative consequences of moisture intrusion. Additionally, crack-isolation protection has become more critical as tile sizes continue to increase.
There are significant differences between "high-performance" and "standard" liquid-applied waterproofing crack-isolation membranes available today. Here are 10 things you should consider before selecting which product is best for your next tile job: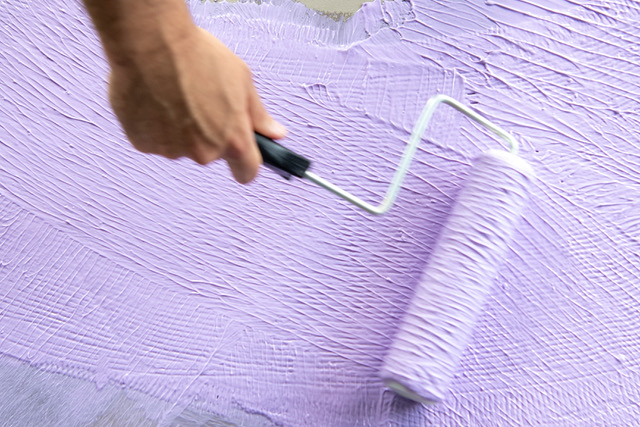 Fast-track capability on green concrete
High-performance membranes such as TEC® HydraFlex™ Waterproofing Crack Isolation Membrane allow fast- track installation and can be applied over concrete substrates with relative humidity (RH) up to 90% and as little as 3 days aging. This compares to standard membranes which require drier concrete with RH% values of 75-85% RH and 28 days aging.

Dry time till flood testing
While standard membranes require as much as 12 to 24 hours wait time after application of the second coat, high-performance membranes can be flood tested as soon as 2-12 hours. Most membranes dry to a darker color, providing a visual indication that they are ready for flood testing.

Is reinforcement mesh required?
High-performance membranes do not require the use of a fabric mesh to reinforce the dried film, whereas standard membranes require use of a fiberglass reinforcement mesh for corners, drains, or changes of plane.

Wet and dry bond strength to cement
The ANSI A118.10 specification for waterproof membranes specifies shear strength requirements for both wet and dry adhesion to cement. Wet shear strength is critical for submerged applications such as pools to ensure a durable and long-lasting installation. High-performance membranes offer higher wet and dry strength values compared to standard membranes. Most manufacturers publish this information in the Technical Information section on their Product Data Sheets.

Look for IAPMO Approval
If you are installing tile for a shower application, make sure that you select a membrane which is approved by the International Association of Plumbing & Mechanical Officials (IAPMO) for use as a shower pan liner. Some standard products do not have IAPMO approval.

Crack-isolation protection up to ¼"
Most membranes provide a maximum of only 1/8" crack protection for in-plane cracks. TEC® HydraFlex™ Waterproofing Crack Isolation Membrane protects against cracks up to ¼" – or twice as wide as with standard membranes. With today's larger tile sizes, crack prevention via high-performance crack-isolation membranes has become a critical factor in durable tile installation.

Applied cost to meet ANSI A118.12
Standard crack-isolation membranes typically require much higher coverage per square foot to meet ANSI A118.12 requirements and are therefore much more expensive to use. For example, a standard membrane specifying coverage of 25 ft2/gallon would require 4 gallons to cover a 100 ft2 bathroom while a high-performance membrane might require only 1 gallon.

Bridging saw cut joints
Most membranes require the installer to honor saw cut (control) joints which adds tile installation complexity, added labor, and a less attractive installation. In contrast, high-performance membranes can bridge saw cut joints allowing faster, more appealing installations. Check the membrane installation instructions for the product requirements for saw cut joints.

Product warranty duration
Product limited warranties for liquid-applied waterproofing crack isolation membranes vary greatly from manufacturer to manufacturer with warranty durations ranging from 6 months to 10 years. Waterproofing and crack-isolation issues can pose a high risk for tile installers, so it is important to understand the term of the product warranty duration.

Dry time before tile installation
Required dry time before tile installation can vary considerably between products, ranging from as little as 1 hour up to as much as 12-16 hours. Check the product installation instructions to verify.
As you better understand the differences in products, you'll be able to select the option that maximizes jobsite efficiency, performance and ease of use while guarding against costly callbacks and failures. In addition, your knowledge can help your business by protecting your profits and reputation as a professional who consistently delivers outstanding and high-quality work.
Article written by John Anderson