Riverside, CA — Influenced by Polynesian art and mid-century design, Tesselle's new Tapa Cement Tile Collection by the renowned artist Shag, is comprised of 15 tiles. Each tile can work independently, or in various combinations, to form a wide variety of bold and vibrant patterns.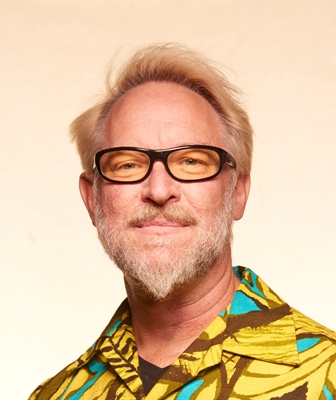 The Tapa Cement Tile Collection can be purchased online at tesselle.com/shag, and delivered nationwide. Samples are available at a nominal cost. The assortment includes 3 designs (Flower, Fourleaf, Hourglass, Largeleaf and Petal) in 3 colorways (Blue, Flame and Green).
Ideal for both indoor and outdoor uses, Tapa Cement Tiles can be installed on both floors and walls. They are perfect for use in kitchens, bathrooms, living rooms, and in commercial spaces such as restaurants, hotels, and shops.
Each tile is 8"x8"x 5/8" and is handcrafted using traditional techniques. Made with a combination of cement, natural pigments, and sand, they are durable and easy to maintain.
Josh Agle, who is known as Shag, is an American artist and painter known for his retro-inspired, stylized depictions of the mid-century modern lifestyle. Shag's work is heavily influenced by the aesthetics of the 1950s and 60s, and features a bold, graphic style with a strong focus on color. He is best known for his paintings of cocktail-drinking, jazz-listening characters set in Palm Springs-inspired environments, with a touch of Tiki.
The Shag House, which will be open for tours during Modernism Week in Palm Springs in February 2023, will feature two installations of Tapa Cement Tiles. This collection will also be on display at the Tesselle booth at the Palm Springs Modernism Show at the Convention Center.
"The Tapa Cement Tile Collection by Shag is receiving an overwhelming response. Tesselle's purpose is to experience the joy, with our customers, of bringing bold and beautiful design to the built environment, and Josh's new collection fulfills this promise in a brand new way," says Karin Jeske, founder and owner of Tesselle. Founded in 2012, Tesselle is a leading provider of exclusive cement tile and breeze block products, offering a wide range of options for both residential and commercial applications. Tesselle carries over 100,000 square feet of product in stock for immediate delivery and can customize their products in small production runs.