QUESTION
I know the TCNA Handbook for Ceramic, Glass and Stone Tile Installation says that paint is not a recommended surface for tile installation but here is the situation.
I am doing a commercial job and did a wall of large subways. The owner was taken with the installation and has tripled the areas she now wants tiled. Of course she already paid for the drywall guys and the painter to finish these areas. What I should I recommend as best and acceptable course of action? Of course money is an issue.
ANSWER
Congratulations on having your scope of work triple in size.
Installing tile on gypsum board and painted gypsum board is always an intriguing question to consider. It is always best that the design and construction of the substructure and selection and installation of the substrate be done to meet the requirements necessary to support a tile installation.
As you already know, TCNA Handbook methods W242-18 (Organic Adhesive) and W243-18 (Cementitious Bond Coat) are for installing (direct bonding) ceramic or glass tile on a substrate of gypsum board fastened to wood or metal studs. In these methods, the Preparation by Other Trades section states: "Gypsum board… to be installed per GA-216." and "Gypsum board face layer joints – treated with tape and joint compound, bedding coat only (no finish coats). Nail heads, one coat only."
I break down (and paraphrase) those statements in this way:
Gypsum board is to be properly installed (by the gypsum board installation contractor) as described by the Gypsum Association's GA-216 (which further references GA-214).
The face layer joints of the gypsum board are to be treated with (joint) tape applied to a bedding coat of joint compound.
Nail (fastener) heads are to receive one coat only of joint compound.
No additional finish coats of joint compound are to be applied (to the face layer joints or to the fastener heads).
These instructions say nothing about painting the gypsum board, which indicates it is not to be painted.
In other words:
The board is not being prepared for painting, papering or any other surface finish.
The board must be fastened and prepared to support a tile installation as the surface finish.
Additional considerations for a vertical tile installation on gypsum board include:
Weight of the installation
Deflection ratings
Flatness of the substrate
° For Organic Adhesive: Refer to ANSI A108.4. Substrate flatness tolerances are listed in ANSI A108.01 2.5.2.1 and ANSI A108.02 4.1.4.2.2. Additional flatness tolerances are listed in the TCNA Handbook Method W242-18 Preparation by Other Trades section.
° For Cementitious Bond Coat: Refer to ANSI A108.5. Substrate flatness tolerances must not exceed those required for vertical surfaces as defined ANSI A108.02 4.1.4.3.2 and as listed in the TCNA Handbook Method W243-18 Preparation by Other Trades section.
° See also TCNA Handbook Substrate Requirements on pages 30 – 33
° Methods W242 and W243 are rated as Res1 (Residential Dry) and Com1 (Commercial Dry). See TCNA Handbook pages 44 – 47.
° See also TCNA Handbook Backer Board Selection Guide Direct Bond to Wood or Gypsum Wall Board – Caution on page 20.
Bonding the tile to the substrate
° For any installation, the correct setting material or adhesive must be selected to bond the tile to the substrate.
° In a gypsum board installation, the setting material or adhesive must bond to the paper face and joint compound.
° If the gypsum board has been painted, the paint is bonding to the paper and joint compound and the setting material must bond to the paint.
Finally, to get to your question, the NTCA Reference Manual contains a list of Questionable / Unsuitable Substrates (see page 30 in the 2018/2019 edition).
Paint is listed as a Questionable Substrate.
The NTCA Reference Manual advises: "Questionable substrates are substrate types that when properly designed and prepared can receive direct bond applications of ceramic tile and stone. Some questionable substrates conform to specific ceramic tile and stone industry installation methodology when applicable requirements are followed. In addition, the use of specific installation materials designed for unique applicant can result in a successful installation. Consult ceramic tile and stone installation manufacturers for their recommendations."
What this means for your installation is, once it has been determined the gypsum board and its supporting structure have been properly designed, constructed and installed to support a tile installation, consult your setting-material manufacturer to determine which of their adhesives or mortars (and possibly primers) are recommended to bond the tile to the painted gypsum substrate. Obtain from them a job-specific written warranty covering the installation.
If you find the walls have not been properly designed, constructed and installed to support a tile installation, speak with the owner, general contractor and other trades to discuss what needs to be done to bring them into tolerance. Generally speaking, when you install the tile, you are accepting the substrate. If you need to re-fasten, prepare or render the substrate for flatness, make sure you have an approved change order to get paid for the work.
The NTCA Reference Manual goes on to say "Certain questionable substrate types can receive ceramic tile and soon installations when installed with a…. cleavage membrane/lath and plaster wall assembly." This means another option would be to follow TCNA Handbook Methods W221 and W222 which can use the installed gypsum board as a solid base for a mortar bed installation.
Please watch this episode of Question Mark on NTCA's TileTV that shows a commercial wall substrate that did not meet standards for a tile installation: http://www.iwantmytiletv.com/index.php?video=1B7E5CA9 or https://bit.ly/2T3f5AV
I hope this helps.
– Mark Heinlein,
NTCA Training Director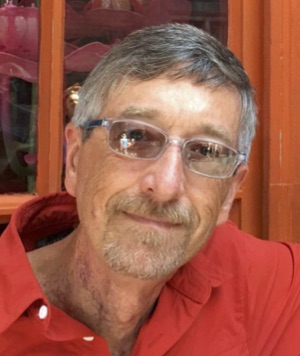 Mark Heinlein is Training Director for the National Tile Contractors Association. He is Certified Tile Installer #1112 and currently a Ceramic Tile Education Foundation evaluator for the Certified Tile Installer program. Heinlein was the owner of Mark Heinlein Surfaces of Negaunee, Michigan.