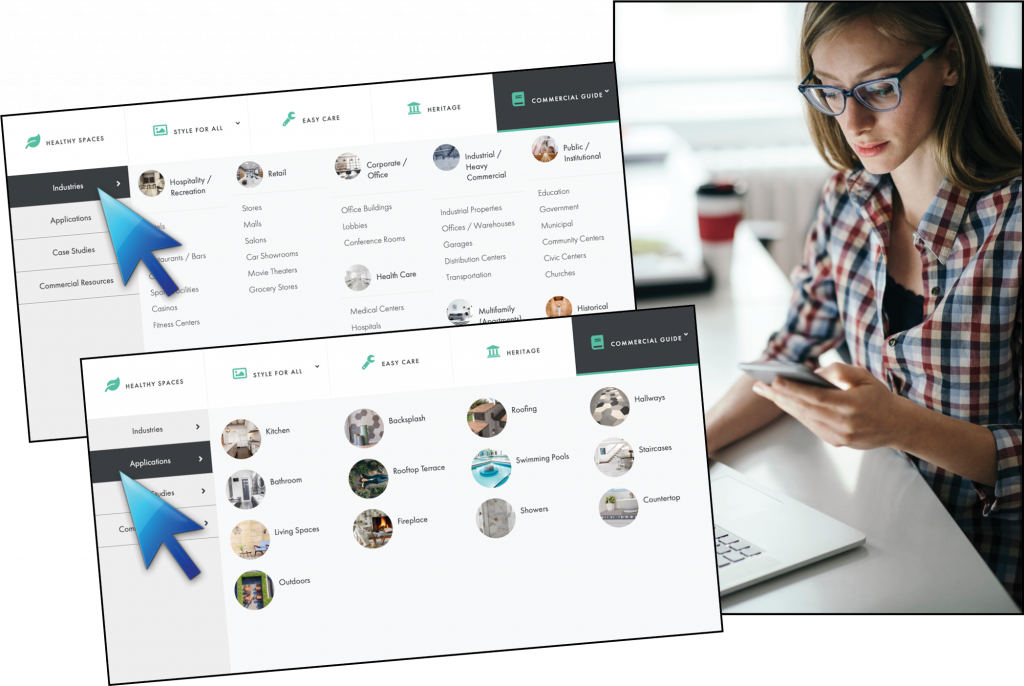 Three years ago, the ceramic tile industry leaders came together to create what is now Why Tile. This initiative is the tile industry's joint effort to promote the use and benefits of ceramic tile. In the past three years, with contributions from leading industry organizations and manufacturers that regularly add to Why Tile's already-robust content, Why Tile has become the tile industry's key educational resource for free informative tools, inspiration and tile related assets.
Kathy Meyer, TCNA's Director of Marketing, explained that
WhyTile.com offers information on where and how to use tile, explanations on why tile should be selected over other materials; plus, the site is a rich source of design and style inspiration. Meyer added that the Application and Industry tools are produced with architect/design professionals in mind.
The Why Tile tools can help professionals create designs using ceramic tile for a wide range of purposes. Much of the information is sorted by industries, such as using tile in retail, corporate, and healthcare environments, or by application, such as using tile for the bathroom, kitchen, and roofing.
For those searching for inspiration, Why Tile offers a robust design gallery created to help users envision the beautiful spaces they can create. The ever-growing gallery now boasts over 800 photos that can be filtered by residential, commercial, industry, project, tile style, décor, and color.
WhyTile.com also offers a variety of case studies and videos to be used by the industry professional. The site showcases over a dozen case studies that detail the advantages of tile in real scenarios, including commercial, industrial and residential applications. The videos include nine videos on ceramic tile as a safe choice, eight videos on ceramic tile as ideal for any application, and seven videos discussing qualified labor. Why Tile also offers a resource library that includes tile maintenance tips, common terms and definitions, tile schematics, and various guides and educational information on topics such as sustainability and EPDs.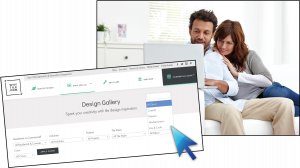 Why Tile Partner Portal
Additional tools are available on the Why Tile Partner Portal. These partners are companies and organizations that support Why Tile to promote the benefits of ceramic tile. Partner tools include tips and tools for promoting tile, monthly social posts that can be used on partners' own social channels, and a Why Tile presentation that can be used to help companies promote the benefits of tile.
Recently, Why Tile added two new resources to the Why Tile Partner Portal. The first is the Why Tile partner badge, that can be placed on a partners' website. The second resource includes a handout on the phase one plastic-based material (PBM) flooring research results. This research discusses PBM's popularity with products such as LVT, LVP, WCP, RCB, and addresses marketing claims with regards to waterproofness, mold resistance, DCOF, and scratch resistance.
"This research is important to help educate professionals and consumers about plastic-based material flooring," Meyer said. "We feel it is critical that buyers and specifiers understand what they are potentially choosing when they select PBM (vinyl) flooring products."
Meyer also noted that Why Tile is currently developing video assets to coincide with the PBM research. The videos will be available on the Partner Portal.
Heritage/Craftsmanship tab planned for 2020
Later this year, WhyTile.com plans to revamp its Heritage tab, transitioning it to include information on the historical significance and craftsmanship of tile. The historical portion will discuss how tile has evolved from what it was in ancient Rome to what has become today. The craftsmanship portion will discuss qualified labor, provide links to association partner and training resources, and offer tile career information.
Avia Haynes, Director of Marketing & Communications for the National Tile Contractors Association (NTCA), said, "We look forward to the launch of the new 'Heritage/Craftsmanship' tab. It will help deliver the message that beautiful tile will withstand the test of time when it is installed correctly. Correct installation requires qualified labor." Haynes and other NTCA staff and members are working with Why Tile to develop content for the new tab.
Meyer encourages professionals who have not used the Why Tile site to take advantage of this opportunity to provide a better service to customers. "All of the resources we offer, including the Why Tile Partner assets, are free," she said. "We encourage everyone to become a Why Tile Partner, use the website, and promote the benefits of tile."