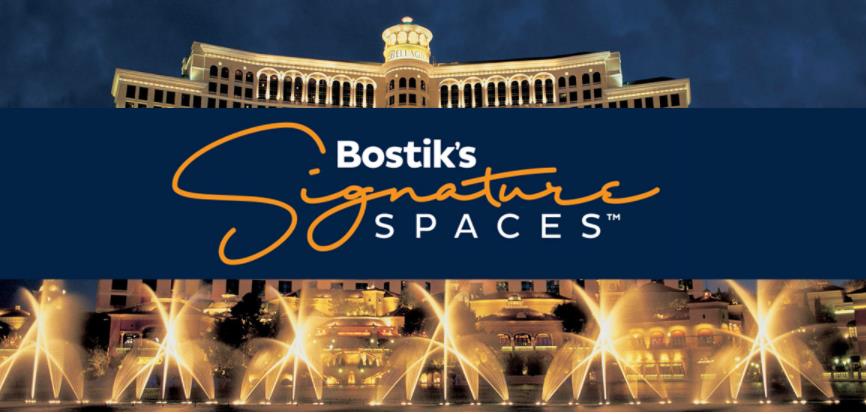 Bostik, Inc., a world leader in adhesives and installation systems for building construction, will soon be announcing the winning design for its most recent edition of Bostik Signature Spaces. Designers throughout North America were encouraged to submit their most creative realizations of a waterjet cut-and-fabricated, round marble medallion to be installed in the main lobby of Las Vegas' iconic Bellagio Hotel & Casino. The focal location of this 13' diameter flooring masterpiece will be walked on /seen by over 20,000 hotel visitors every single day!
This latest event, entitled "The Art of Stone Flooring Design Contest," welcomed more than 200 design submissions from flooring installation contractors, artists, interior designers and architects with expertise in commercial spaces. Registration was free, and the soon- to-be-announced Grand Winner could win a trip for two to Paris!  The winning creative project will be chosen by a panel of judges and will be celebrated in grand fashion at a VIP award ceremony and industry-networking event at the Hyde Bellagio Nightclub on the evening of May 3rd.
Bostik, the sole sponsor of this competition, is partnering with MGM Resorts International (the owner of the Bellagio), Creative Edge Master Shop (the waterjet firm producing the winning design), NTCA (National Tile Contractors Association) and Superior Tile (The Five Star Contractor to be installing the winning medallion).
According to Jim Belilove, President/Founder of Creative Edge Master Shop, " This medallion will provide an enduring focal signature space for the Bellagio…. showing off the elegance of marble, and its combination with other architectural metals. Right now, I'm not going to give away very much information on the actual design to be unveiled. But, I can state that the medallion marks the signature "B" as well as the construction dates of this Las Vegas landmark. We have already been told it is a masterpiece quality, true work of art!"
Scott Banda, Bostik's Director of Marketing and Business Development stated, "This is the fourth competition we've staged with our partners at MGM Resorts International in the last two years. In all of these, we've arranged for a permanent installation to take place in one of their key properties. Everybody involved wins. But in particular, those enthusiastic designers and tile and stone professionals who submit their designs have great opportunities to showcase their creative talents… and subsequently, receive well-deserved notoriety. Bostik builds strong bonding situations with much more than just its state-of-the-art specialty adhesive systems. Through programs such as Bostik Signature Spaces, we bring people together, and they build relationships that last for many years. That's really strong bonding!"
#
About Bostik, Inc. 
Bostik is a leading global adhesive specialist in industrial, construction and consumer markets. For more than a century, it has been developing innovative adhesive solutions that are smarter and more adaptive to the forces that shape daily lives. From cradle to grave, from home to office, Bostik's smart adhesives can be found everywhere. With annual sales of €1.6 billion, the company employs 5,000 people and has a presence in more than 50 countries. Bostik is a company of Arkema. www.bostik.com/us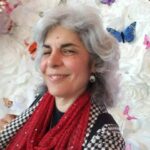 Editorial Director and Senior Writer for TileLetter and TileLetter ARTISAN
Lesley Goddin has been writing and journaling since her first diary at age 11. Her journey has taken her through a career in publishing and publicity, landing her the editor position of TileLetter and its special publications in 2006. Her goal is to educate, inspire, recognize and encourage those in the tile industry -- especially the tile and stone contractor. Other interests include the soft, purring marvels known as cats, labyrinth walking, drumming and percussion, and a range of spiritual, musical and artistic pursuits.