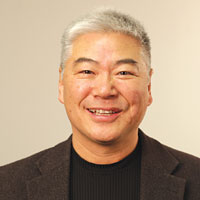 Traveling across the country and speaking with installers, the one thing I'm hearing right now is that most everyone is very busy. With that in mind and with the industry feeling the pain of the lack of "qualified installers," it's a good time for installers to look hard at their businesses and consider raising their rates.
I'm sure some retailers and general contractors are frowning at my statement right now, but if you're doing a good job of providing service and professional installations then don't be afraid to ask for more money. We'll always have those contractors that will underbid us and we may not get every job—in fact, if you are getting every job, you may be too low with your prices or you're high in demand (I hope it's the latter).
One thing I tell contractors as they negotiate their prices is to sell with confidence and show value for what they are charging. Sometimes it's the little things that set you apart from the competition. In my sales seminars, I explain that I don't sell jobs but build relationships—before discussing any pricing.
We all know that supplies, fuel, food, and housing are going up, so if you're not keeping up with those rising costs you're not getting ahead. We run a small, family-owned business. When we get scheduled out too far, we align ourselves with other small installation businesses with the same work ethics we have. When we get too much on our plate, we'll work with our partners in the industry to get the job done. I don't think of them as competition as there's enough work to go around. If we can support each other, have a positive influence in our industry and end up with a satisfied client, I'm all for it.
––––––––––––––––––
Jon Namba is an independent industry consultant, trainer and speaker. He recently completed a term as the president of the NWFA Certified Professionals. His background includes roles as an installer, former WFCA director of technical services and former CFI executive director.
Reprinted with permission from Jon Namba and Floor Covering Installer.