The large and heavy tile mortar offers installers expert bonding properties and ease of use
April 2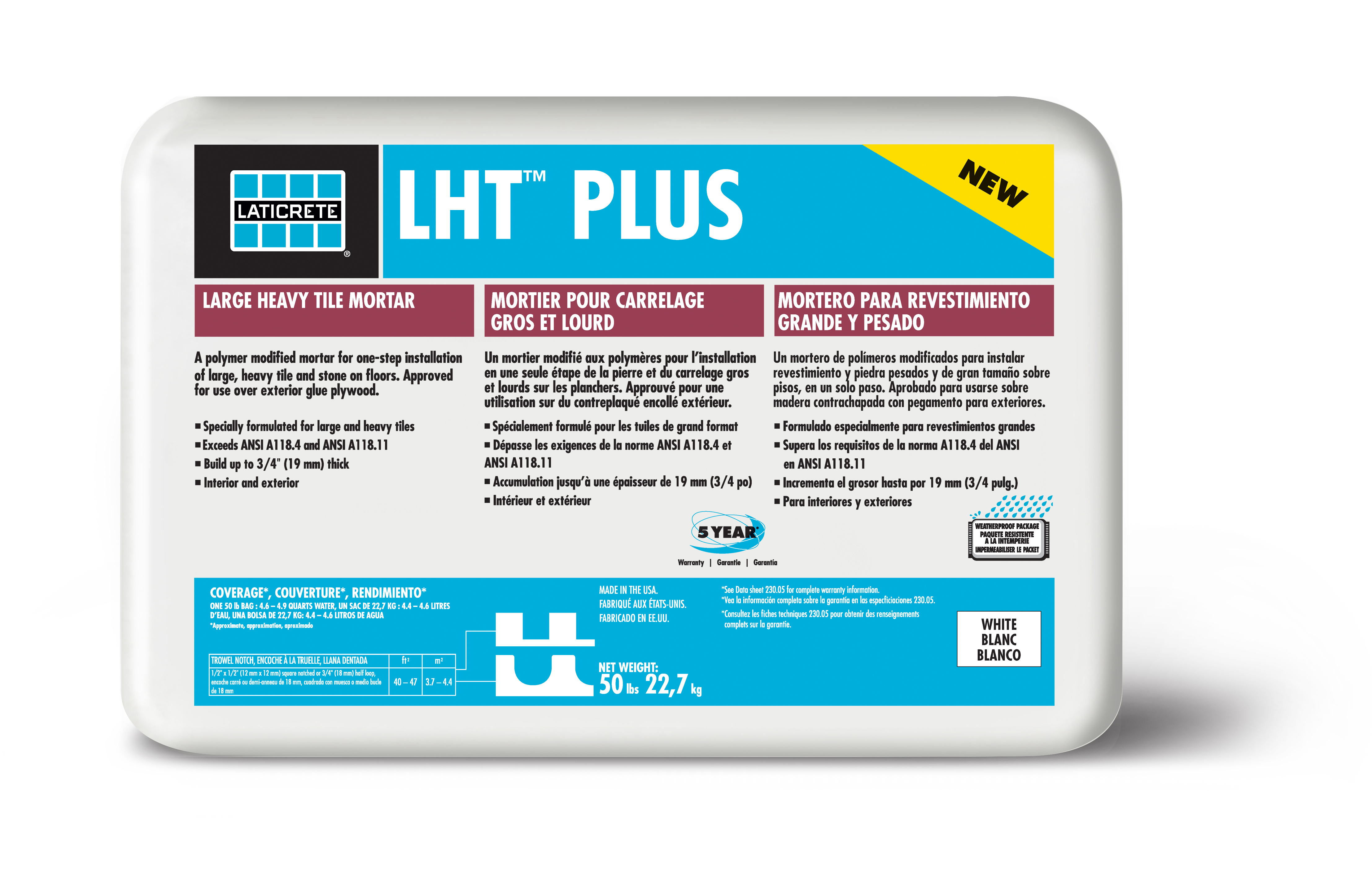 3, 2018, Bethany, Conn. — LATICRETE, a leading manufacturer of globally proven construction solutions for the building industry, has introduced LHT™ PLUS, a polymer-modified large-and-heavy-tile mortar specifically formulated to provide a one-step installation for large-format ceramic tile, porcelain tile and stone on floors. In addition to providing a superior bond that withstands the trials involved with installing large and heavy tile, LHT PLUS offers a smooth and creamy consistency for ease of use and can be built up to 3/4″ (19 mm) thick without shrinkage. LHT PLUS also exceeds ANSI A118.11 requirements and can be used over Exterior Glue Plywood (EGP) without the use of an additive.
"In recent years, we have witnessed the increasing popularity of large and heavy tiles, presenting new requirements and challenges to the tile and flooring industry," said LATICRETE Senior Product Manager Jonathan Scott. "These larger materials demand a setting mortar like LHT PLUS that offers excellent adhesion for added support and reduced lippage."
LHT PLUS offers a smooth, creamy consistency that is easy to trowel and assures proper coverage on both the substrate and the tile or stone. In addition to its ability to be used over exterior glue plywood without the use of an additive, other suitable substrates for LHT PLUS include concrete, mortar bed, ceramic tile and stone, cement terrazzo and concrete masonry.
"LATICRETE was founded on an innovative idea. Our engineers, scientists and product developers are always looking for new ways to help installers do their job easier," added Scott.
LHT PLUS is designed for interior and exterior floor applications and exceeds ANSI A118.4 and 118.11 requirements.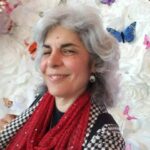 Editorial Director and Senior Writer for TileLetter and TileLetter ARTISAN
Lesley Goddin has been writing and journaling since her first diary at age 11. Her journey has taken her through a career in publishing and publicity, landing her the editor position of TileLetter and its special publications in 2006. Her goal is to educate, inspire, recognize and encourage those in the tile industry -- especially the tile and stone contractor. Other interests include the soft, purring marvels known as cats, labyrinth walking, drumming and percussion, and a range of spiritual, musical and artistic pursuits.