AI-powered service provides fast answers to installation questions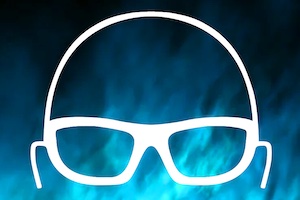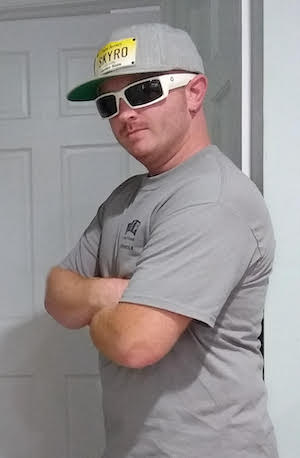 In early July, I got a note from Ken Ballin suggesting I try a new service he was developing. Ballin is a flooring and tile installer extraordinaire and Owner of Skyro Floors in West Creek, N.J., influencer, social media guru, content creator, founder of the Floor Installers of America Facebook group, speaker, brand ambassador, spokesperson, CTI #1392 and CFI #13604 and all-around creative guy, so I was curious.
"Text anything tile-related to Ballin Knows Best at 609-483-4975," he said. "It's meant for installers out in the field to get questions answered without having to search aimlessly through Google."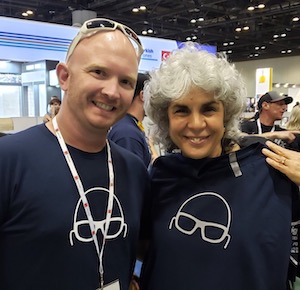 Hmmm, interesting. I did a little digging and discovered this is an AI-powered service: one of the first – if not THE first – for our industry. I have a VERY healthy caution of AI, but also VERY high level of respect for Ken, so I gave it a try. I texted three different questions to the number and got responses back in 12-20 seconds. And the responses seemed accurate.
So I got in touch with Ballin to find out more about this new service, how it developed and what's in store. Turns out he's been an aficionado of "practical AI" for a while, following Gary Vee (aka Vaynerchuck), and his wisdom about Chat GPT. He's been ruminating about putting AI to work for installers – and then Jason Potts reached out to Ballin through the Flooring Installers of America Facebook group. Potts, of R.I.C. Flooring, is a flooring installer, military vet and founder of Tech Gurus LLC, who has been working with the tech for a while and knew Ballin's passion for helping those in the industry. The two decided to partner on this project.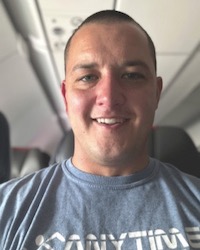 "The collaboration with Jason was organic," Ballin said. "We've been brainstorming about how we can improve our industry's access to knowledge, and the idea of Ballin Knows Best (BKB) emerged. It was mutual and simultaneous; we both saw the opportunity and had the drive to make it a reality. Our goal was to provide immediate, accurate, and easy-to-understand solutions to professionals in the flooring industry. As AI evolves, we see an opportunity to leverage it for the convenience and benefit of our industry colleagues."
At this writing (late July) BKB has been in development for about a month, with the expectation that it will be fully functioning in 2-4 weeks – right about the time you're reading this article. In addition to the text number, the team is working on an app that will be more interactive and user friendly than the text system.
"Jason has the back end already built out and linked into his entire store, so he is familiar with the workflow basis needed to get it to understand funnel processing," Ballin said. And to give BKB Ballin's "voice," Ballin has been closely involved in its training. "This includes providing feedback, insights, and corrections to its output, which help refine the model over time."
One of my questions centered on accuracy, since AI has famously produced errors in content results. Ballin responded that "ensuring accuracy is one of our primary concerns." The team is "implementing quality control measures and leveraging trusted sources of information. And yes, BKB is still learning and improving over time!"
In fact, the response I got to my question about steps to take to flawlessly install a curbless shower included a list of seven steps and several other suggestions as well as a statement: "The items listed above are VERY general guidelines. Please be patient with me as I'm still learning."
That made me chuckle – and it turns out it was Ballin himself interacting with my question. "During beta testing, we're seeing a variety of questions, but proper installation techniques seem to be a recurring theme," he said. "It's a guided AI tech that allows me to see the inquiries coming in and jump in myself if I see something that I don't necessarily agree with, which is exactly what happened when you got that 'I'm still learning' response. That was me!"
On the app, there will be a form fill button to ask questions directly to Ballin, he said. "It's a measure we've implemented to address more in-depth queries beyond BKB's current capabilities."
Right now there's a lot of reference in the answers to products and manufacturers that the team has had the most experience with and are most versed in, but the plan is to broaden coverage to include other reputable brands. "There's no partiality, just the initial focus based on our experiences," he said.
Currently, "this initiative is being funded by us independently," Ballin said. "We're open to partnerships but are committed to maintaining the integrity and neutrality of the information BKB provides."
For those who want to give this a try right now – or who don't want to download yet another app – text your installation-related questions to Ballin Knows Best at 609-483-4975, or visit the website at BallinKnowsBest.com. Once up and running, the app/website and the text platform will return the same exact results – what you use depends on your preference. 
The app will have links to sponsors and "links to communicate with other industry professionals who we'll be bringing on board…and we'll have our own BKB forum, similar to those we've seen and participated on in the past," Ballin said.
So add this service to your toolbox for informed answers to tile and flooring related questions from this industry trendsetter.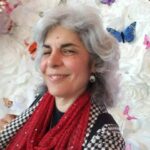 Editorial Director and Senior Writer for TileLetter and TileLetter ARTISAN
Lesley Goddin has been writing and journaling since her first diary at age 11. Her journey has taken her through a career in publishing and publicity, landing her the editor position of TileLetter and its special publications in 2006. Her goal is to educate, inspire, recognize and encourage those in the tile industry -- especially the tile and stone contractor. Other interests include the soft, purring marvels known as cats, labyrinth walking, drumming and percussion, and a range of spiritual, musical and artistic pursuits.