Mansfield, Massachusetts. The Belknap White Group (BWG), one of America's leading full-service flooring distributors, will be now distributing Crossvilles' versatile porcelain countertops line. These unique, stone-look products are available via BWG throughout all of Massachusetts, Rhode Island, Maine, New Hampshire, Vermont and parts of upstate New York.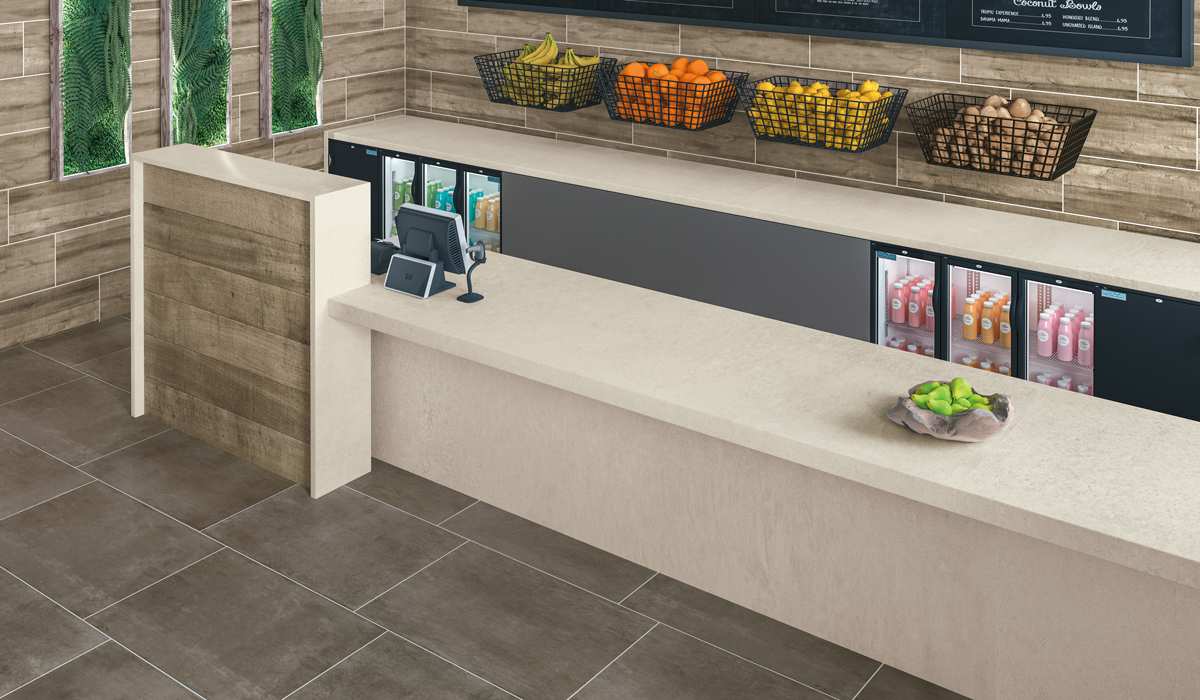 "This collection is a great addition to our current Crossville product offerings." stated Dave Godlewski, Belknap White's Vice President Ceramic Division. "They were designed to coordinate with Crossville's most popular porcelain ranges, giving customers even more autonomy to design and create exquisite projects all in one place… no need to shop around."
Offered in both polished and unpolished porcelain, these 64" x 127.5" countertops are stain-resistant, easy to maintain, and will not crack or yellow. Installed either vertically or horizontally in commercial or residential settings, they are suited for exterior installations as well.
Godlewski continued, "The countertops expertly replicate ten of the most popular natural stones used in today's market. Now our customers can have the technical performance of porcelain with all the beauty of Mother Nature… in coordinating tiles and counters."
These 12mm thick countertops are available in mitered or flat polished edges allowing fabricators to build them up to achieve a variety of edge-options.
For samples and pricing, please contact The Belknap White Group.