During the five days of Cersaie 2019, the Italian and international tiling world will converge on Tiling Town, located in Hall 31A close to the Piazza Costituzione entrance to the Bologna Exhibition Centre.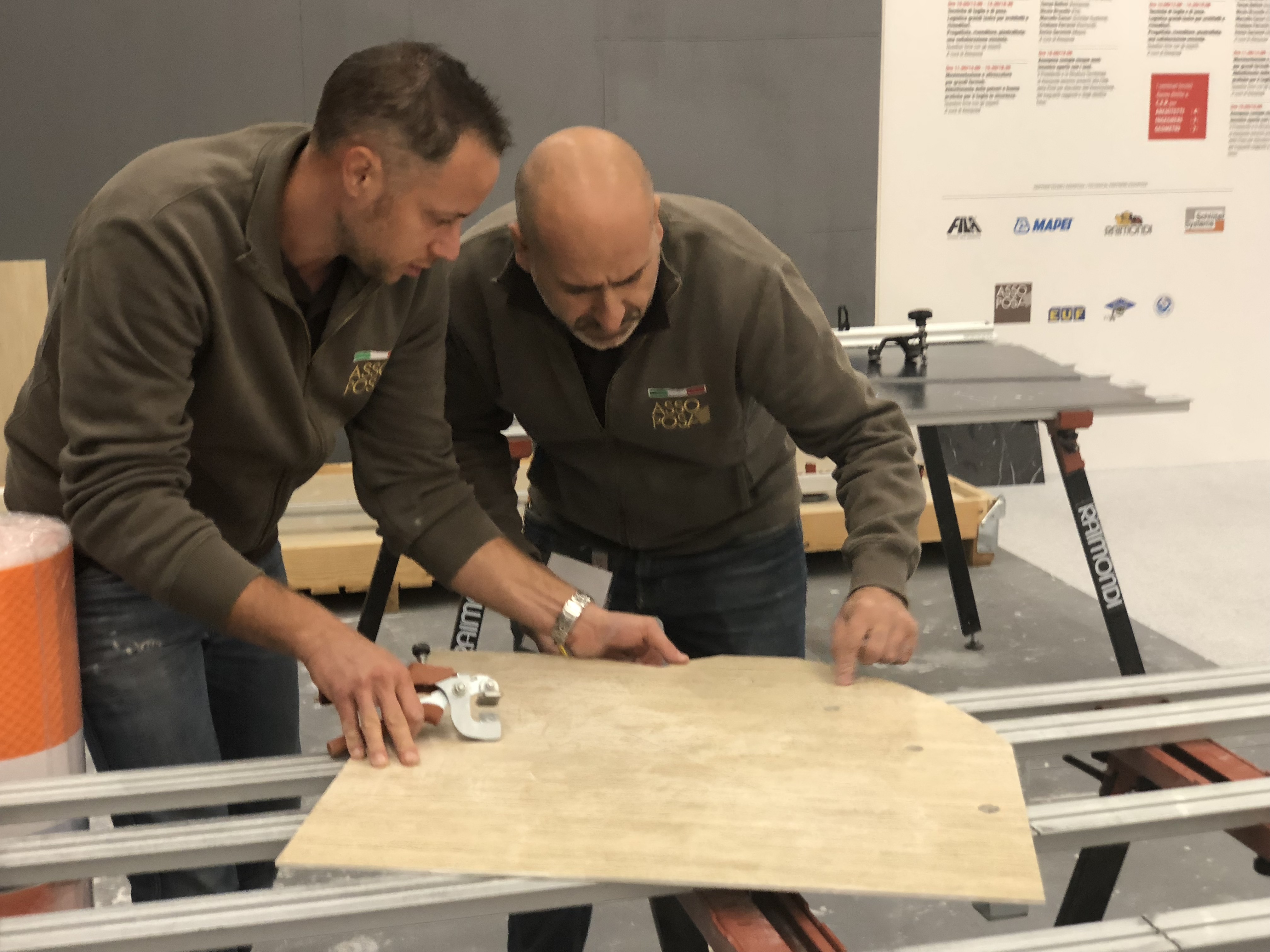 On all five days of Cersaie, visitors to the 8th edition of Tiling Town will have the chance to attend tile laying demonstrations given by master tile layers, with a special focus on the installation of large-size slabs and panels.
There will also be a packed program of credit-earning technical seminars for architects and designers held in a dedicated area on each of the five days of Cersaie. These will consist of two hours of classroom lessons and two hours of practical tile-installation workshops.
A large space in Tiling Town will also be set aside for the Italian national ceramic tile layers' association Assoposa, which will meet with installation professionals each afternoon to discuss the activities carried out during the association's six-year lifetime and its future objectives.
For more information, visit www.cersaie.it.