Wauwatosa, October 22, 2020 – Bostik, Inc., a world leader in specialty adhesives and installation systems for building construction, has introduced its state-of-the-art ventilated façade cladding system, Panel Tack™, to North America. Successfully used for nearly 30 years throughout Europe –and also for a decade in Latin America — its "chemical method" installation system offers top architects and contractors myriad reasons why it should be specified over traditional and outdated "mechanical" processes.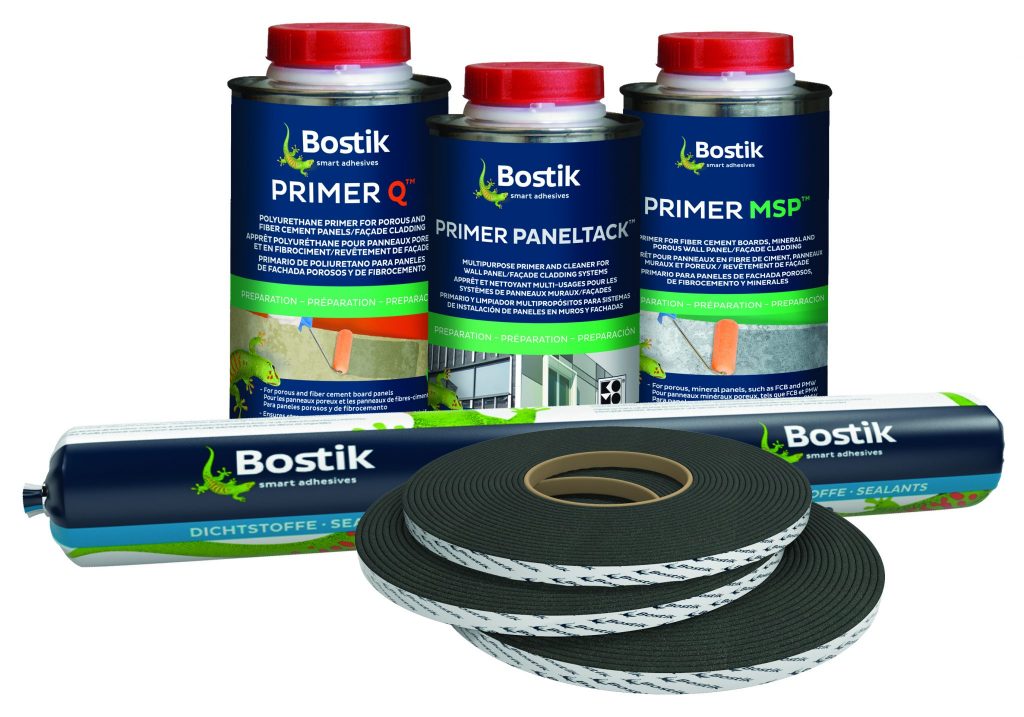 During a Total Solutions Plus pre-conference session this morning, Daniel Sanchez, Bostik's National Sales Manager for Latin American, explained that, "Whether it's for new building or retrofit projects, Panel Tack offers an amazingly clean, modern look with a blind attachment method. Post-installation, one does not see any of the attachment pieces such as unsightly screws and support clips, which can lead to dirty stripes and streaks appearing on the façade. Additionally, with this system, no electrical plug-in source is required on the jobsite. Translated, this results in no harmful silica dust, and no harsh noise caused by drilling and screwing. Importantly, there is no weakening of the panel. For example, thinner wall panels, such as large format gauged porcelain tiles, can easily be used in conjunction with Panel Tack."
Sanchez went on to state that Panel Tack's chemical method is more resistant to vibrations and tremors than any mechanical method; that there are no cold bridges and more favorable stress distribution with this system. "It's easy and fast to install, clean, silent and lightweight.," Sanchez continued. "Panel Tack improves both acoustic and thermal efficiency of the building, while increasing its lifespan. People inside experience noise reduction, stable temperature change, cost reductions on HVAC, and more."
Panel Tack™ has been already specified for some major hospitality projects in the United States, which include nearly 200 La Quinta Inns and other name brand hotel chains throughout the country. "This is just the beginning," confidently stated Sanchez.
Adam Abell, Bostik's Market Manager for Tile, Stone, summed up this new introduction by stating, "The Panel Tack system is roughly 30% faster to install than any mechanical system offered on today's market. With today's 'need for speed' being a top priority within the national construction sector, imagine all the benefits that offers!"
The installation system consists of a primer or cleaner for the aluminum substructure and panel back, double-sided adhesive tape and an adhesive applied in a strip with a special caulking gun equipped with a triangular-shaped tip that creates a bead that it higher than the tape. After cleaning and priming substructure and panel, and applying tape and adhesive, the panel is simply pushed into the tape and adhesive to bond. The adhesive creates allows some fine tuning time for positioning; the tape creates an immediate bond that holds the panel as the adhesive bead cures. Abell noted that the Panel Tack installation system is four times faster than mechanical systems and can also be used to adhere panels offsite as well.
For more information, visit Bostik or email [email protected] or [email protected].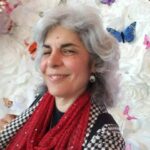 Editorial Director and Senior Writer for TileLetter and TileLetter ARTISAN
Lesley Goddin has been writing and journaling since her first diary at age 11. Her journey has taken her through a career in publishing and publicity, landing her the editor position of TileLetter and its special publications in 2006. Her goal is to educate, inspire, recognize and encourage those in the tile industry -- especially the tile and stone contractor. Other interests include the soft, purring marvels known as cats, labyrinth walking, drumming and percussion, and a range of spiritual, musical and artistic pursuits.