Bostik, Inc., a world leader in adhesives and installation systems for building construction, announced that three of its specialty materials have been selected to be showcased at Material Connexion. This participation is part of a ramped-up strategy focused on large scale, commercial project work.
Headquartered in New York City, Material Connexion is the world's leading specialty materials library and consultancy, curated by a global team of "materials scientists" focused to help creative professionals discover inspiration for their next design idea.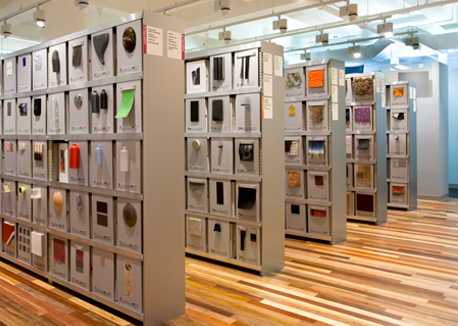 "We offer the architect and design community a multitude of innovative installation systems that are truly improving building construction methods," declared Scott Banda, Bostik's Director of Marketing and Business Development. "We're delighted these innovations are being showcased at Material Connexion, which is a recognized source of architecturally-endorsed products… located in the epicenter of world design, New York City."
The three Bostik products being showcased are….
Dimension® RapidCure™ Glass-Filled Grout is a patented, water-based formula that contains reflective, recycled, micro-glass beads, and a translucent, urethane binder that reflect light and allow it to pass through grout joints and into the tile itself. This creates a variety of aesthetic effects, including unique three- dimensional properties within clear glass tile installations.
Bosti-Set™ Gauged Porcelain Panel Adhesive & Sound Reduction Membrane, is a single-component, revolutionary specialty building adhesive, which has re-defined how to install thin porcelain tile panels. Projects that specify gauged porcelain panels can now be installed within half the time with less material and labor. Additional benefits include; built-in sound abatement, vibration resistance, and crack protection. This adhesive also contains Bostik's proprietary, Thickness Control™ Spacer Technology which is made of recycled rubber particles which helps ensure a proper adhesive membrane thickness is maintained behind the tile and improves acoustic performance.
Ultra-Set® SingleStep2™ High Performance Adhesive, Moisture Control & Sound Reduction Membrane is a single component adhesive that is most commonly specified in high rise, residential tower construction. It too contains Bostik's proprietary Thickness Control™ Spacer Technology. This breakthrough installation offers the ultimate in sound protection and greatly speeds the flooring installation process by eliminating the need to install cork or rubber sound reduction underlayment products.
# # #
About Bostik, Inc. 
Bostik is a leading global adhesive specialist in industrial, construction and consumer markets. For more than a century, it has been developing innovative adhesive solutions that are smarter and more adaptive to the forces that shape daily lives. From cradle to grave, from home to office, Bostik's smart adhesives can be found everywhere. With annual sales of €1.6 billion, the company employs 4,900 people and has a presence in more than 50 countries. Bostik is a company of Arkema. www.bostik.com/us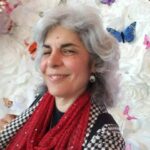 Editorial Director and Senior Writer for TileLetter and TileLetter ARTISAN
Lesley Goddin has been writing and journaling since her first diary at age 11. Her journey has taken her through a career in publishing and publicity, landing her the editor position of TileLetter and its special publications in 2006. Her goal is to educate, inspire, recognize and encourage those in the tile industry -- especially the tile and stone contractor. Other interests include the soft, purring marvels known as cats, labyrinth walking, drumming and percussion, and a range of spiritual, musical and artistic pursuits.