Bostik, Inc., a world leader in adhesives and installation systems for building construction, recently announced that Adam Abell has been promoted to the position of Market Manager, Tile & Stone Installation Systems.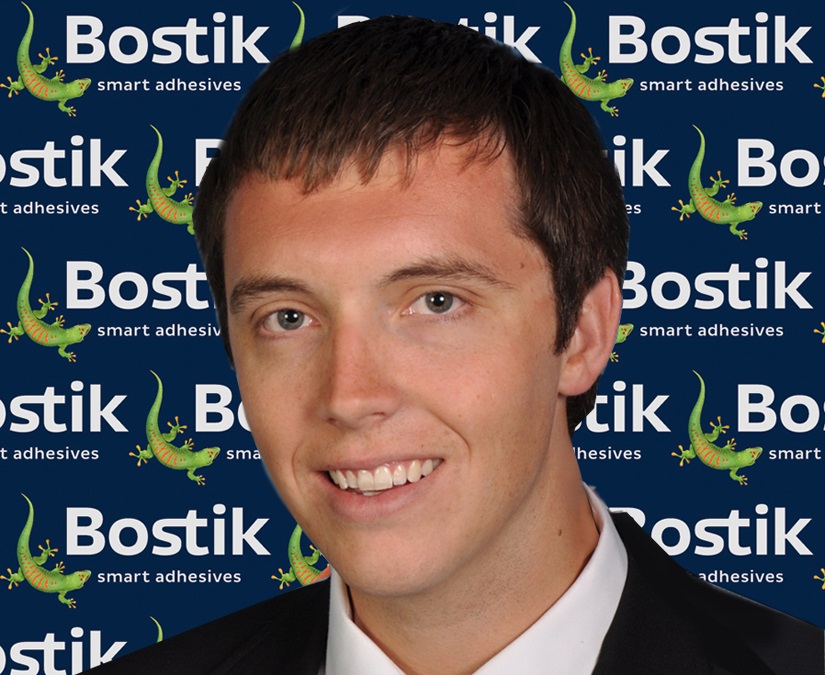 Since joining the Bostik team in 2012, Abell has been a Territory Sales Manager, offering the firm's comprehensive ranges of tile installation and surface preparation products to customers throughout the Ohio Valley.
Abell, a graduate of the University of Kentucky, learned the tile business from ground up, working at Mees Tile & Marble in Lexington, Kentucky. There, he started off in the warehouse, then moved on to contractor sales, A&D sales … ultimately becoming branch manager. He will be relocating from Indianapolis to the Milwaukee area, soon to be working out of Bostik Americas Technology & Business Center headquarters.
"I'm excited about my new position within the organization," exclaimed Abell. "Put simply, my job will be to ensure that we're driving the 'innovation' factor of all Bostik products. We've brought so many 'firsts' to the industry, including Bostik's BEST®, TruColor ® RapidCure™ Grout and most recently, Bosti-Set™… and we plan on bringing even more. We are on a quest to build our marketshare and we have the product pipeline and team to do it."