Today more than ever, university buildings have become competitive assets to attract, retain and engage student populations. To meet these needs, Indiana State University (ISU) renovated and expanded their College of Health and Human Services (CHHS) building in Terre Haute to accommodate the surge of students in healthcare-related fields.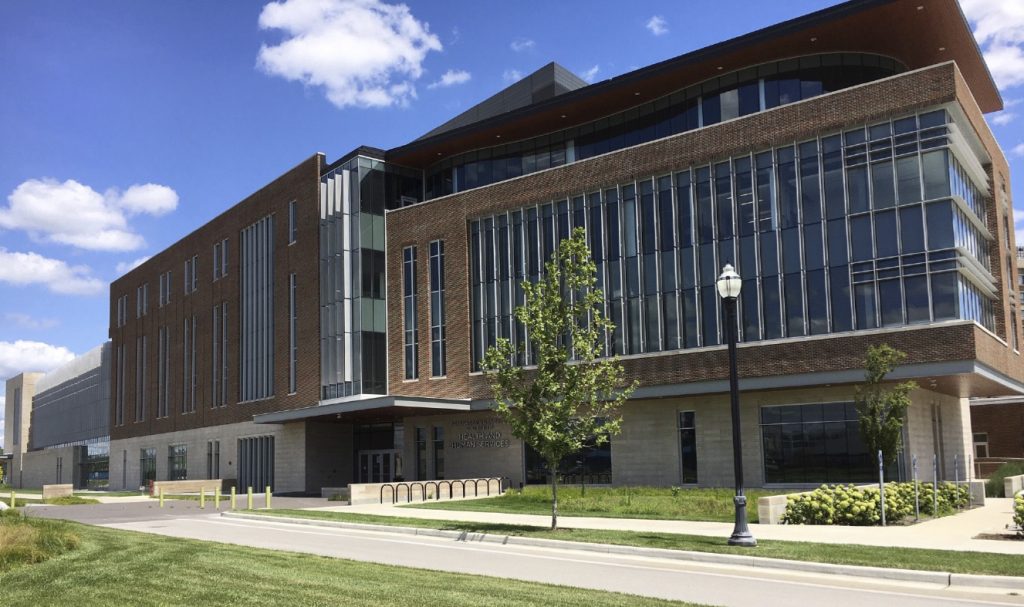 In a historic move, the state of Indiana approved $64 million, the largest ever state-funded investment at ISU, to complete an addition and renovation to the existing CHHS building. The new facility brought health education fields together under one roof, including programs in nursing, applied health sciences, applied medicine and kinesiology, recreation and sport, and social work. ISU hired award-winning Ratio Architects to design the new building. Ratio's modern design incorporated natural materials and copious amounts of natural light in key gathering spots, making CHHS a destination for students on campus.
Natatorium renovation for CHHS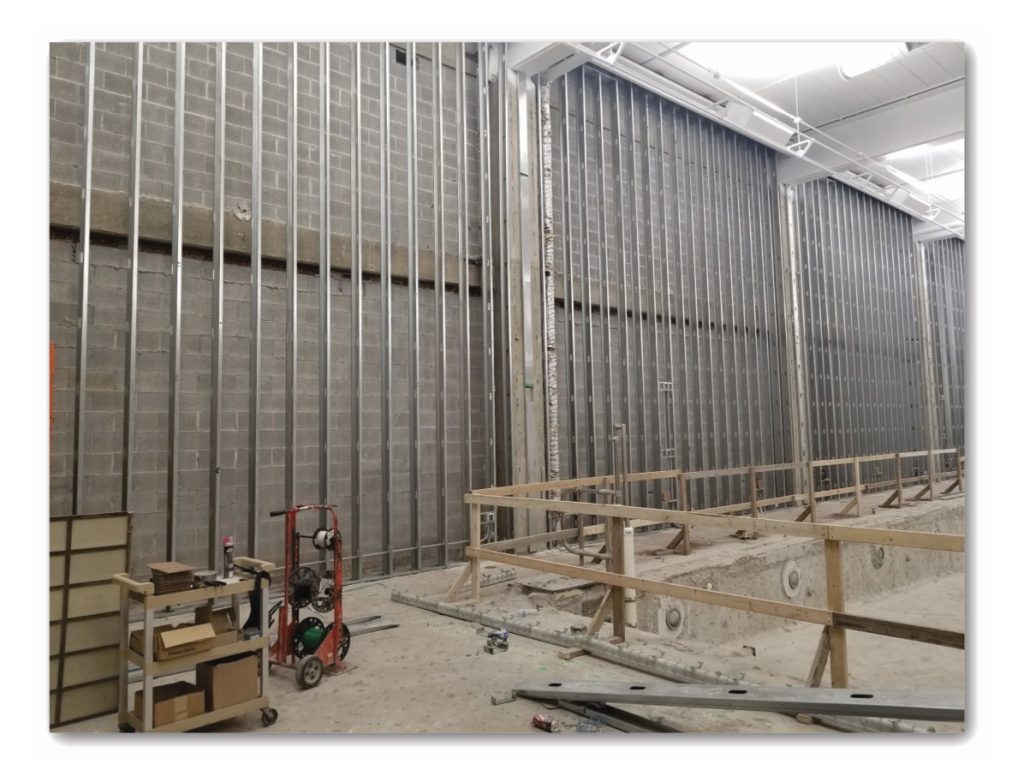 The CHHS houses a natatorium for its academic programs, its women's intercollegiate athletics and student recreation. Since the dated CHHS pool and decking did not meet current building codes or today's aesthetic standards, ISU included a complete pool area renovation as part of the new CHHS facility. Enlisting the aquatic expertise of Counsilman-Hunsaker consultants, Ratio planned a state-of-the-art pool rehab, including contemporary yet classic tile design elements.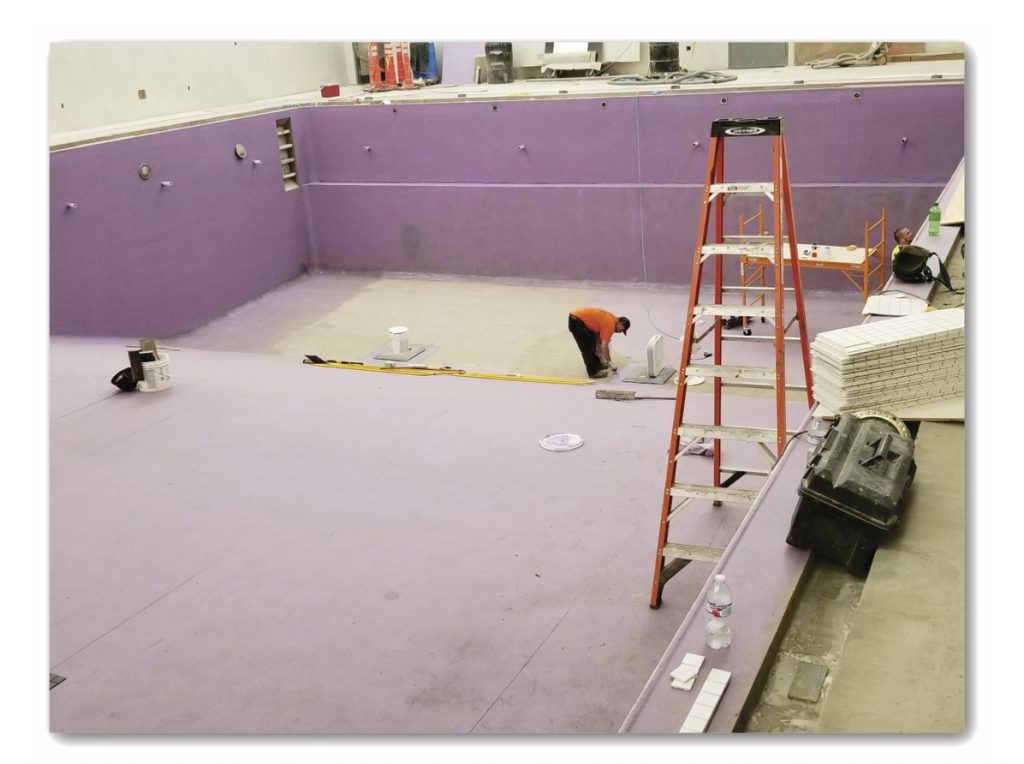 For the pool and surrounding deck, Ratio's design called for mosaics in random patterns of neutral grey tones. Natatorium walls were covered floor-to-ceiling with contemporary, gauged porcelain tile panels. To bring the pool up to current code, deck drains had to be added and the pool gutter rebuilt, which added a level of complexity to the renovation. General contractor Hannig Construction of Terre Haute was chosen to manage the high-profile CHHS project. Hannig knew the extensive project required an exceptional tile contractor.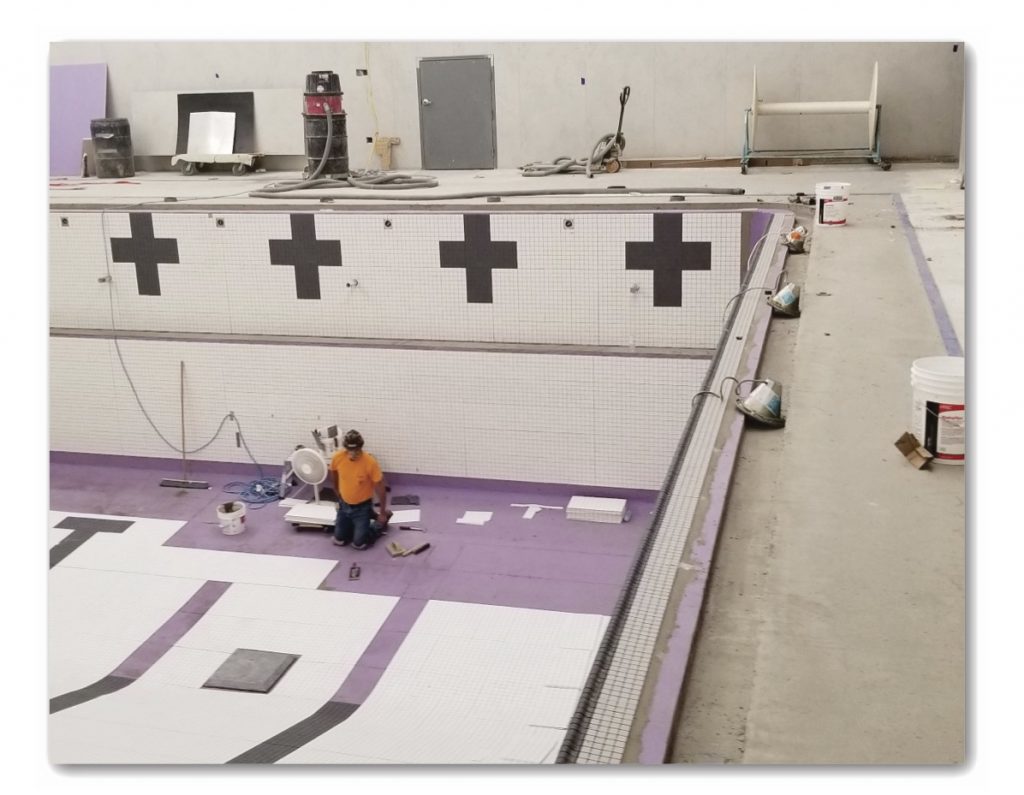 Hannig brought in experienced tile contractor The Blakley Corporation from Indianapolis to install all the tile work and handle the challenges of the natatorium. Blakley's Commercial Flooring Service's Division Manager Chris Rambis insisted on using a single-source setting material manufacturer for all of the project's tile installations. TEC® was chosen because of its proven systems, strong technical support and excellent warranty. Blakley's expert tile setters, who are members of BAC Local 4, ensured the project's installation success. 
"The success of the CHHS natatorium tile work was truly a team effort," Rambis said. "We had outstanding partners in Louisville Tile for on-time supply of the tile and setting materials, and Ratio and Counsilman-Hunsaker for careful review of the setting system plans. Our TEC rep was a frequent presence during construction for impressive service and tech support."
Laminam porcelain panels for the win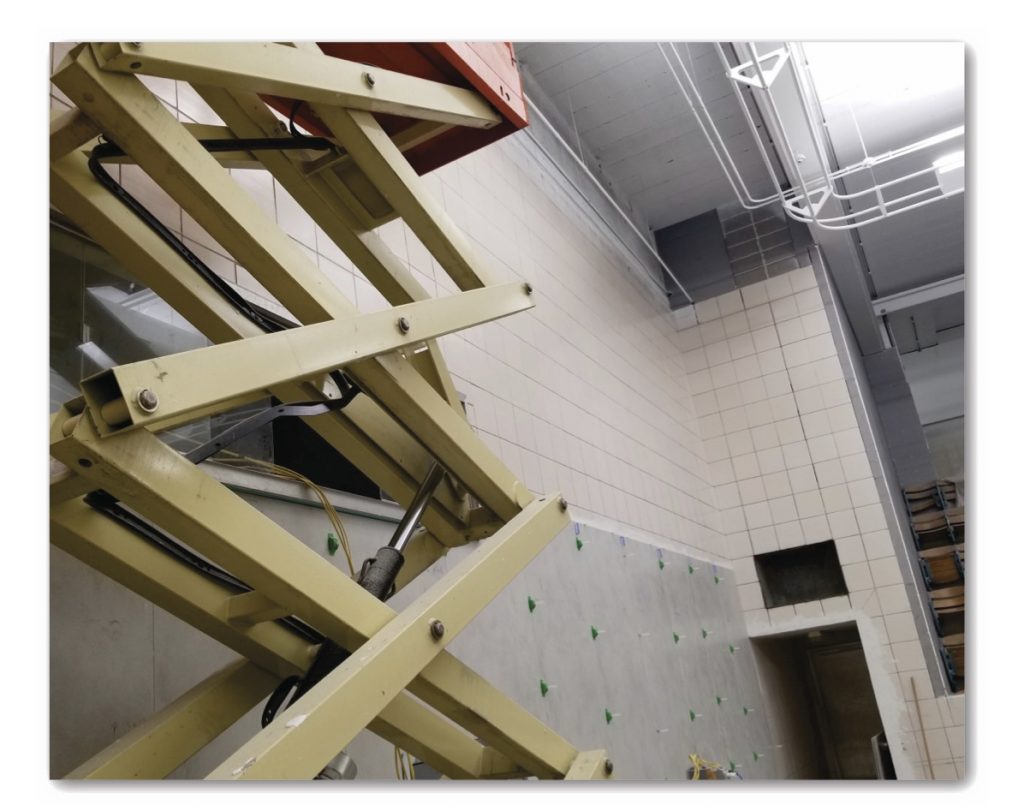 Blakley's began the project by installing the wall tile, soaring almost 30 feet high in certain areas of the natatorium. Laminam gauged porcelain panels were adhered vertically to cover 11,000 sq. ft. of the natatorium walls. TEC® Ultimate 6 Plus High Performance Polymer Modified Mortar was the ideal mortar for the job.
Blakley's installation crews primed the three walls of existing glazed tile block with TEC® Multipurpose Primer to enable the Ultimate 6 Plus to bond to the difficult substrate. The remaining east wall was prepped by adding backerboard. The Laminam panels were then back buttered as required per industry standard to achieve full coverage for gauged panels. The prepped panels were applied to Ultimate 6 Plus already troweled on the primed walls or backerboard. The Local 4 installers appreciated the mortar's extremely easy-to-trowel, creamy consistency and exceptional open time.
To finish, TEC® Power Grout® Ultimate Performance Grout was applied to the 1/8" joints. A key benefit of Power Grout, besides exceptional stain resistance and bond strength, is its water resistance – essential for the constant humidity in the natatorium.
Installing 1×3 meter Laminam panels from the narrow pool deck was a challenge. Along the floor and ceiling, the team used TEC® Fast Set Deep Patch to fill in the voids and radius of the existing glazed block. TEC® ACCUCOLOR 100® 100% Silicone Sealant was used throughout the project for its flexibility at movement joints and for its water-resistance at transitions between dissimilar materials. 
Enter the mosaics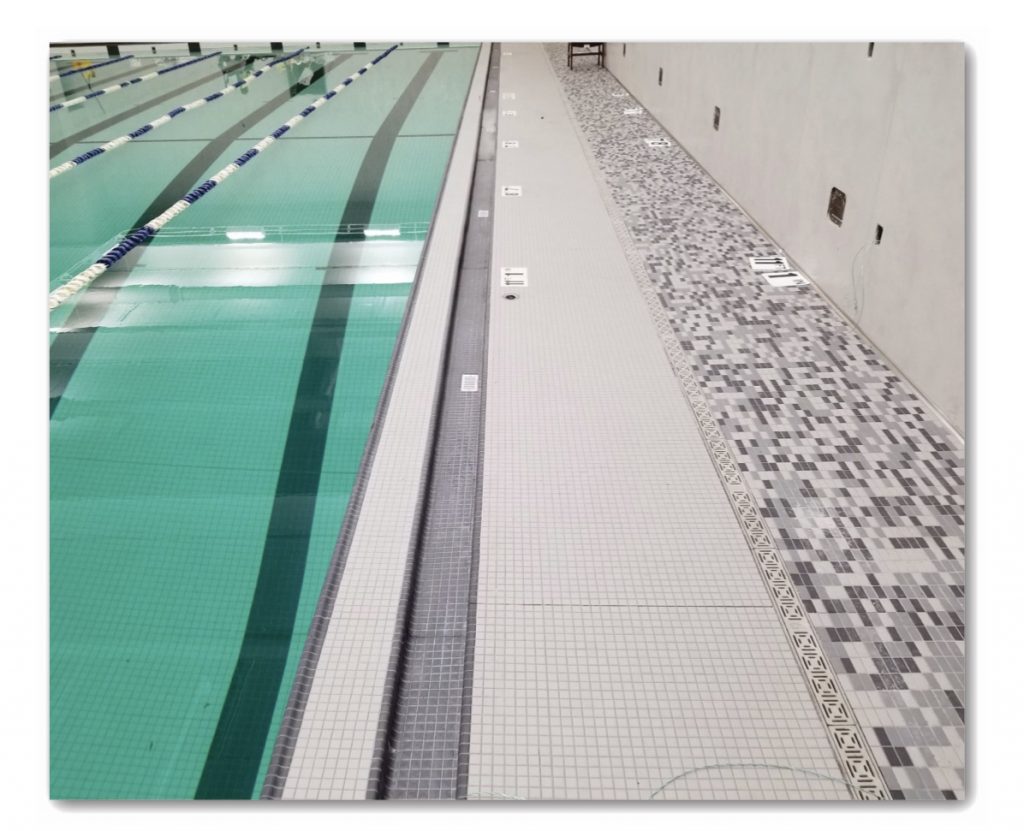 Next, the new gutter and deck drains were constructed. During the construction, Blakley did a mock-up of the tile installation to verify the number of rows of mosaics needed in the new gutter. This was done to show how the gutter lip, gutter trough, and deck face could be formed with full mosaic tile and trim pieces therefore avoiding as many cut tiles as possible. The mock-up helped save valuable time by having the additional row of mosaic tile pre-approved by the architects.
The team then began work prepping the pool tank and gutter, comprising 6,400 sq. ft., of mosaics. By installing a new cementitious substrate in the pool tank utilizing TEC® Floor Mud and TEC® Xtra FlexTM Acrylic Latex Additive, minimal preparation was necessary before waterproofing with TEC® HydraFlexTM Waterproofing Crack Isolation Membrane. Tile installation could begin almost immediately, as TEC HydraFlex cures in just one to three hours. 
Installers used TEC® Super Flex™ Ultra-Premium Thin Set Mortar with its exceptional bonding properties due to its patented formula, to install the mosaics to the pool substrate. The team then took advantage of TEC® AccuColor EFX® Epoxy Special Effects Grout for its complete stain and chemical resistance, as well as its durability. AccuColor EFX Grout withstands submersion in chlorinated water.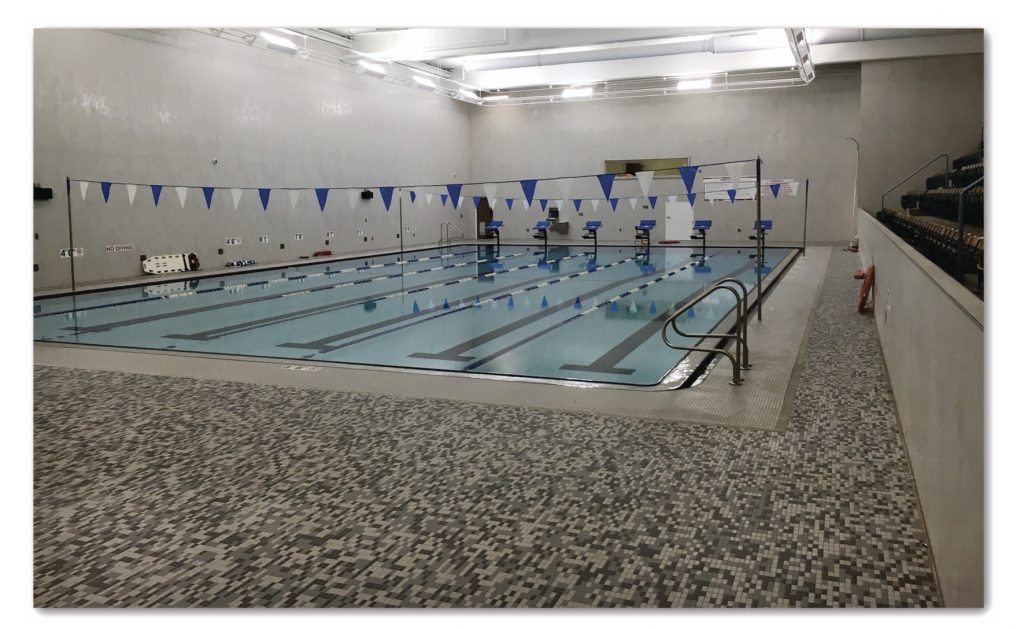 All hands on TEC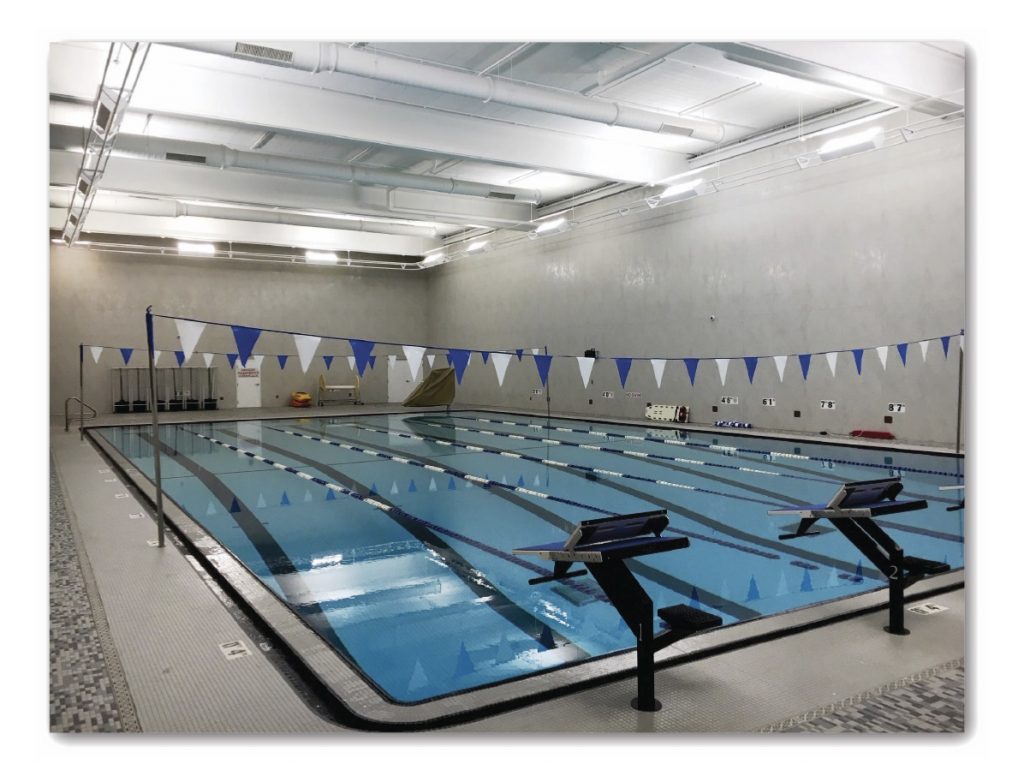 The pool deck was next to be tiled. Since the deck substrate was newly constructed, only light cleaning and no major crack repairs were required. The team proceeded to apply TEC® HydraFlexTM Waterproofing Membrane, an ANSI 118.12 membrane. They used the TCNA-125 full coverage method to ensure water on the deck would not affect the substrate. Several installation crews worked simultaneously again using TEC® Super Flex™ Mortar to install 4,000 sq. ft. of rectangular mosaics in a random pattern on the pool deck. Super Flex Thin Set offers superior bond strength that ensures the mosaics will stay bonded for years to come. The entire deck area was also grouted with AccuColor EFX® Epoxy Grout, again for its exceptional stain and chemical resistance. AccuColor EFX Grout stands up to the deck's high traffic and frequent exposure to chlorinated water and industrial strength cleaners.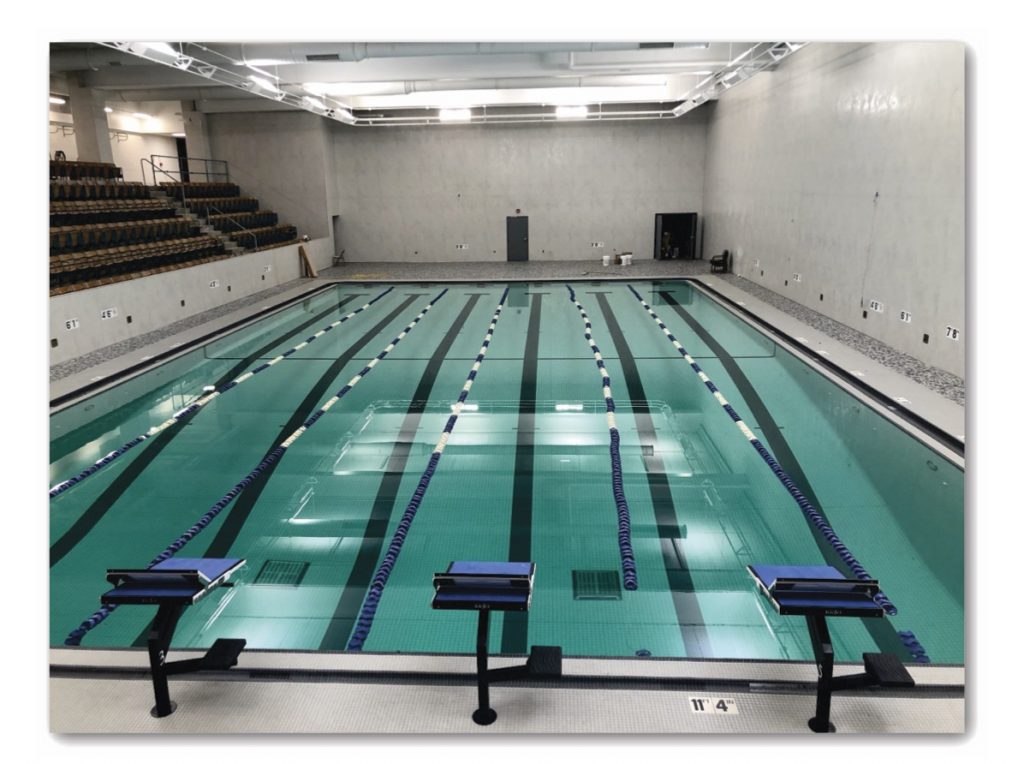 Next, the depth markers were added, and the pool was filled. According to Blakley's Rambis, the new pool was quickly certified by USA Swimming – a nod to all the partners who meticulously planned and worked the renovation.
Bryan Duncan, ISU's director of capital planning and improvements, noted, "It was exceptionally gratifying to see the beautifully renovated natatorium. The update has earned rave reviews from students, including our ISU athletes."
As intended, the CHHS building has become a popular campus hub for ISU students and faculty with all its educational and recreational amenities, including the transformed natatorium. The new building has achieved its goal of becoming an ideal collaborative learning environment for all the university's healthcare-related programs.