For 36 years, ECB® Classic crack-isolation membrane has protected tile, marble and other floor surfaces against reflective cracking and delamination.
As the options for flooring continue to expand from ceramic and marble to porcelain, vinyl, large-format tiles, wood, stone and more, the need for a high-quality underlayment to protect the finished floor is even more important.
ECB membrane was the first of its kind on the market, providing a self-bonding, sheet-applied elastomeric membrane designed for us under floor surfaces that require protection from structural movement.
Today, the market is flooded with many options, from sheet-applied to liquid, to cleavage and uncoupling, all dubbed with a different name: anti-fracture membrane, crack-isolation membrane or crack-suppression systems. However, ECB continues to be the standard for crack protection, defending the finished floor from up to 3/8″ of lateral substrate movement.
In addition to its remarkable crack-isolation protection, ECB:
Can be used with radiant heat and tile warming systems
Exceeds ANSI standards A118.12 for crack-isolation membranes and A118.10 for waterproof membranes.
Contains no VOCs in compliance with California Proposition 65
Functions as a moisture barrier resisting MVT up to 10#/1000 sq.ft./24 hours
Flooring can be installed immediately after membrane installation
Eliminates the  need to cut tile to meet control joints
Lifetime Systems Warranty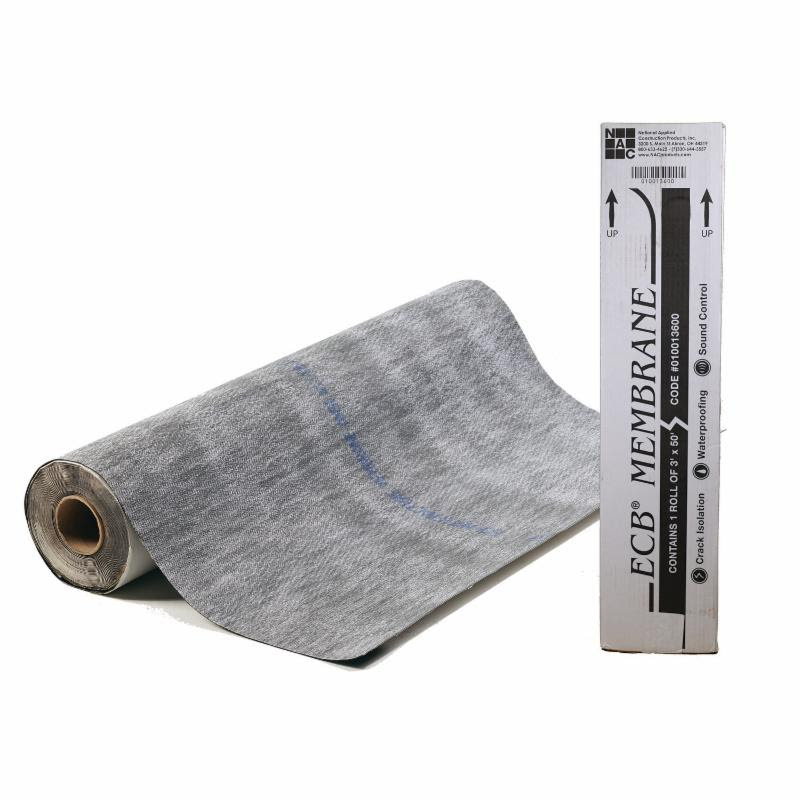 ECB adheres permanently to the substrate, remains flexible and will last the life of the flooring surface. It's perfect for applications requiring protection from lateral structural movement, such as malls, airports, condominiums, hotels, high-rise office buildings, and any commercial or residential installations requiring crack protection.
Click here to learn more about ECB® Classic.