The overall goal surrounding the development of nearly all new products is fostering sustainability and health of planet and person. Sustainable, eco-conscious products continue to be top of mind for manufacturers with new product developments commonly being made from recyclable, sustainable materials and products with low VOCs.
And with the rise of LEED, EPDs, HPDs, and the earth-consciousness of a growing number of A&D professionals and clients, the use of green products is becoming more important than ever before. Manufacturers looking to protect the earth are now all in on the sustainability bandwagon, which has become more like a steam locomotive.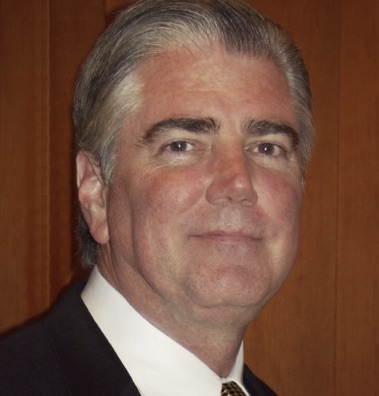 "There has been a concerted effort to change the chemistries we have relied on for years for high-performance tile installation products," observed Curt Rapp, Founder and CEO of The Tile Doctor. "The aim is to make installation products more robust, yet solve issues like reducing silica exposure and VOCs. Previous versions of these products ensured strong performance, but were accompanied by risks, including serious short- and long-term environmental impacts. There is no longer a need to compromise," he added. "Through innovative new formulations based on research at leading universities in Italy's tile-producing region, it's now possible to achieve the highest possible performance levels without placing tile installers, jobsites and the environment at risk. The use of sustainable, environmentally sound tile installation materials offers healthier alternatives while also contributing to improved indoor air quality and building wellness. This next generation of tile installation products is changing the way the industry approaches tile and stone installation."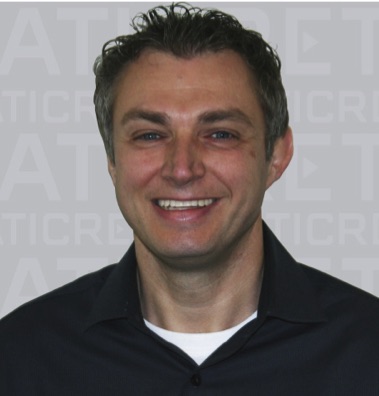 Arthur Mintie, Senior Technical Advisor, LATICRETE, added, "Other significant advancements for green products the industry has and will continue to see will be in regard to improving speed, efficiency, cost-savings and quality." 
Many manufacturers have found that recycling in their production processes or utilizing recycled components translates to good business sense. With the proliferation of more Green Squared Certified® tile and setting materials, manufacturers can show themselves to be earth conscious, which is a favorable consideration when projects call for such high sustainability. 
Keeping in line with the ISO 9001:2015 Certified Management System is important to Progress Profiles, in all its design and production processes. CEO Dennis Borden explained that the firm implements constant quality controls on finished products, uses only top-quality materials and complies fully with the requirements of REACH and GREENTOP. "Many of the new products, for example, are realized with recycled/regenerated material in order to have the minimum impact of the quality of the product itself," he said. "Further, in accordance with the company's green environmental policy, energy systems of the new headquarters in Asolo are powered by solar energy from a roof-top photovoltaic plant that produces 800 kWh, covers over 60% of annual energy needs and saves the emission of 390 tons of CO2 a year."
---
Sustainable, eco-conscious products
1 LATICRETE
125 TRI MAX is a three-in-one adhesive, sound-control and crack-isolation product that eliminates the need for sound-control and anti-fracture mats. Because of its lightweight nature, 125 TRI MAX thinset is designed to save construction professionals money on storage, freight and logistics. 125 TRI MAX contains 36% post-consumer recycled materials to contribute to LEED points and is GreenGuard-certified for sustainable building. laticrete.com
2 Progress Profiles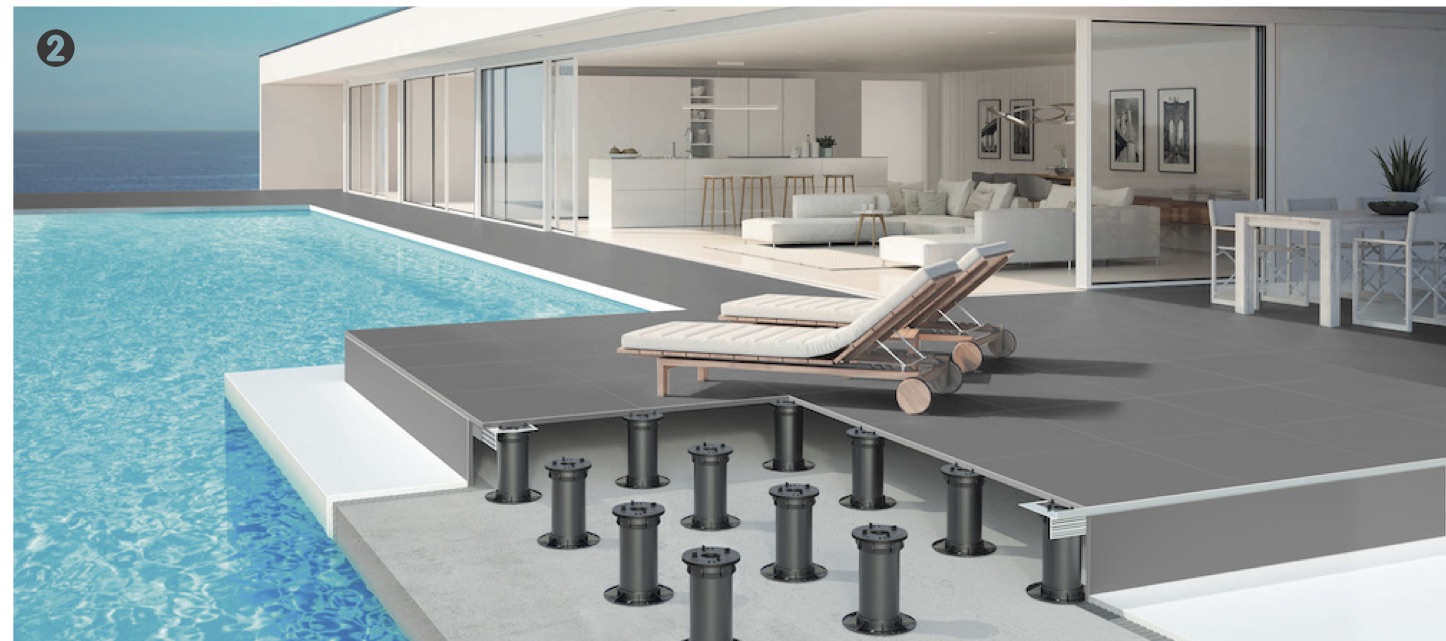 Prosupport Tube System is the new adjustable supports system in polypropylene (PP) for the installation of outdoor floating floors, from a minimum height of 29 mm to a maximum of 1000 mm. The entire system has been designed and implemented using selected recycled plastic.  With attention to the quality of its material, the business ethic of the firm combines sustainability with innovation. progressprofiles.com
3 MAPEI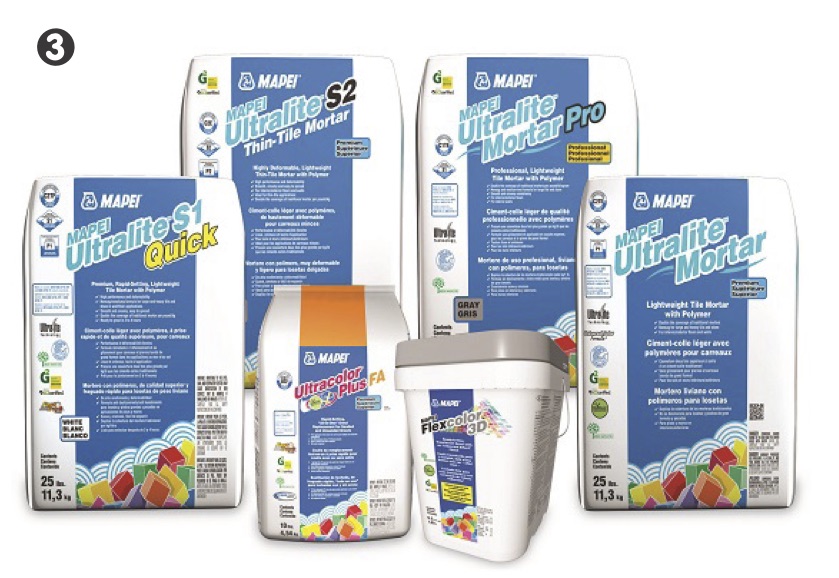 The company has a select set of mortars that are SCS third-party certified to the TCNA Green Squared® standard (ANSI A138.1), which can contribute to green building standards and certification systems such as LEED's Certified Multi-Attribute Products and Materials pilot credit.
These products include MAPEI Ultralite Mortar™, MAPEI Ultralite Mortar Pro, MAPEI Ultralite S2 mortar and MAPEI Ultralite S1 Quick. This family of mortars are designed with numerous benefits, including Easy Glide Technology™ for fast application. mapei.com
4 The Tile Doctor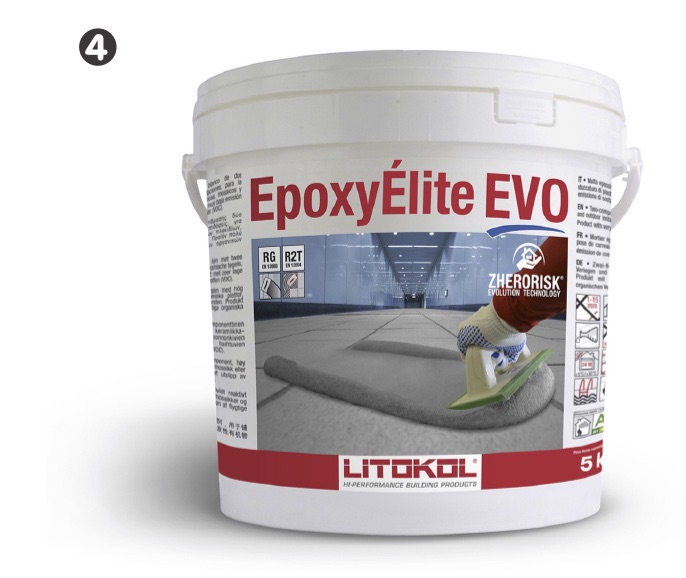 Developed to provide a safer and healthier alternative to existing tile installation materials, ZHERORisk® is a new line of high-performance, non-toxic and non-corrosive tile adhesive, setting and grout products. Emitting no VOCs, ZHERORisk products meet the strictest indoor air quality standards, earning a GEV-EMICODE® EC1+ certification. The result of a collaboration between the European Union and leading universities in Italy's tile-producing region, ZHERORisk products are formulated using renewable raw and recycled materials, and generate minimal environmental impact throughout the product lifecycle. ZHERORisk products include Litokol® Epoxy Élite EVO, Litokol® Aquamaster Waterproofing and Litokol® Litoelastic EVO. Both Epoxy Élite EVO and Litoelastic EVO are also available in IMO (International Maritime Organization) certified flame-resistant versions. thetiledoctor.com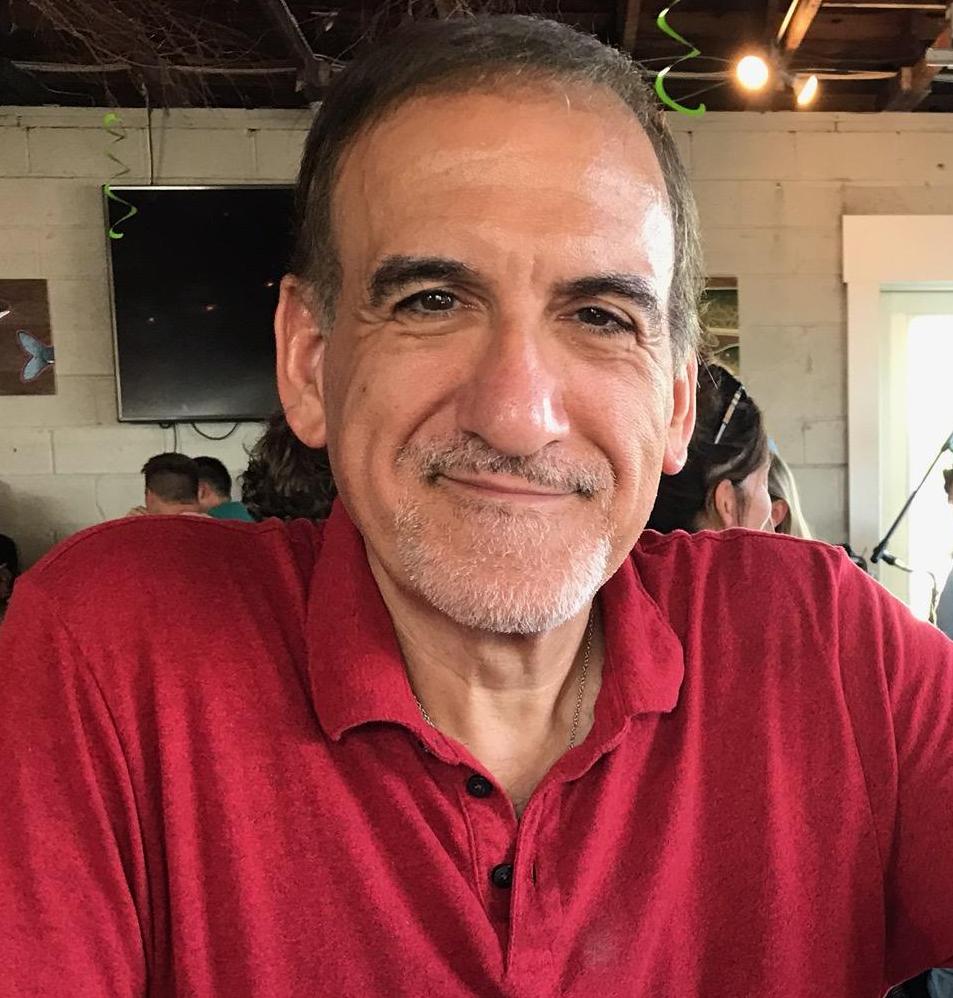 Louis Iannaco is a contributing editor to TileLetter magazine.