This is the story that would traditionally bring you highlights from the Coverings trade show, which would have been held this year in New Orleans, La., in April.
But as everyone is well aware, that physical show did not happen, and instead the event moved to a virtual format, known as Coverings Connected, which took place April 20-23, the same time frame as the planned physical show. The online digital experience was the first of its kind and provided nearly 4,000 industry professionals with four days of valuable educational webinars and online networking opportunities.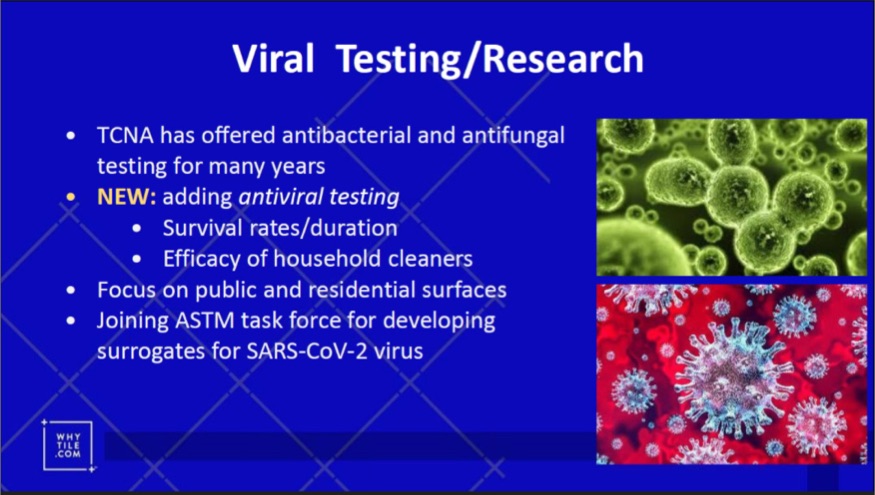 What's a challenge – and a benefit – about reporting on a virtual event, is that the information that we reporters would glean at the event was – and still is – available for you to visit online at coverings.com. This includes the Coverings Connected content and handouts, recorded sessions and webinars, a trend review by Alena Capra, and the CID Award winners and 2020 Coverings Rock Stars. In addition, there are Exhibitor Galleries and the New Product Showcase to browse through.
The show itself makes news
That said, maybe the biggest news about the show was the show itself, and this new virtual format that we find ourselves immersed in these days. With the uncertainty posed by COVID-19, this may have been the first industry virtual trade show, but it likely won't be the last, even though, as one contractor pointed out, "Coverings is really about meeting the people face to face."
So what worked and what didn't? Here's some feedback from those who "attended" the event – and links to announcements made in April.
First off, from the perspective of an editor at the show, I thought it was an amazing effort pulled together in a short period of time with a huge amount of products and some good educational sessions.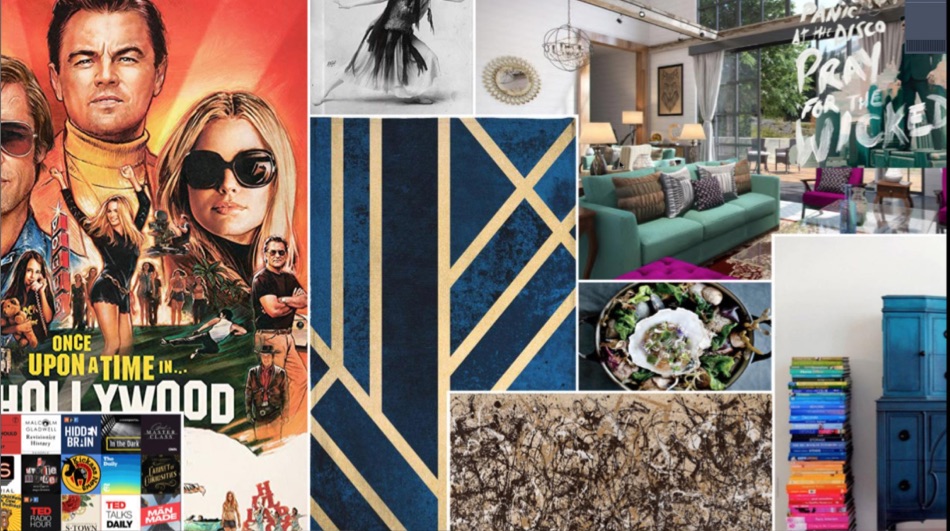 I couldn't get to all the ones I wanted to view due to three hours of press conferences from Ceramics of Italy, Tiles of Spain, Ceramic Tile Distributors Association, Tile Council of North America and National Tile Contractors Association on the opening day, but I can go back and view the ones I missed. I LOVED the efficiency of 30-minute press conferences and would like to see that continued when we are live and in person again. (Visit tileletter.com and search "Coverings Connected" for announcements released and posted during the show.)
I noticed that amidst the Product Galleries and Exhibitor Profiles, some companies went the extra mile. Lamosa comes to mind. The Mexican company developed a virtual booth tour, where you could actually navigate through four rooms of product and get detailed info on the tile "installed" on the walls, floors, and surfaces. This was a stellar effort to use technology to create an in-person-like environment.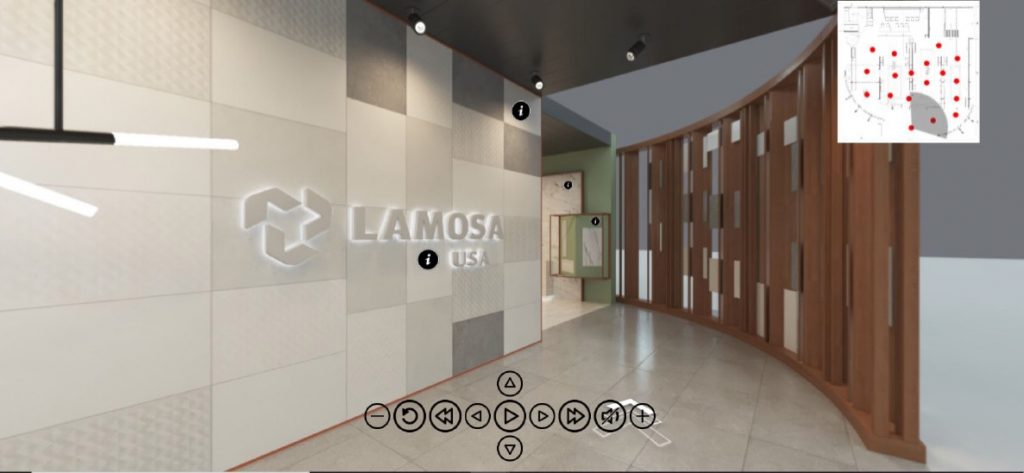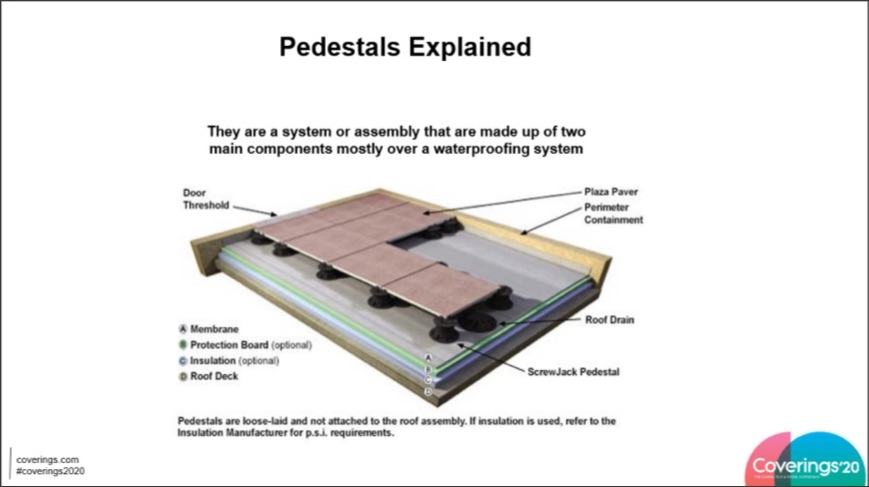 Martin Brookes, NTCA Five-Star Contractor Heritage Marble & Tile in Mill Valley, Calif., both presented a seminar on Application and Specification of Tile for Outdoor Use, with DW Sander's Woody Sanders, and attended the event. He remarked, "What a fantastic job the Coverings event team did in creating content with little time on hand."
Joseph Mattice of On The Level, Simpsonville, S.C., viewed some of the sessions and "was super impressed with what the show was able to accomplish in such a short time. The sessions were well thought out and presented as always, and the networking was great as well."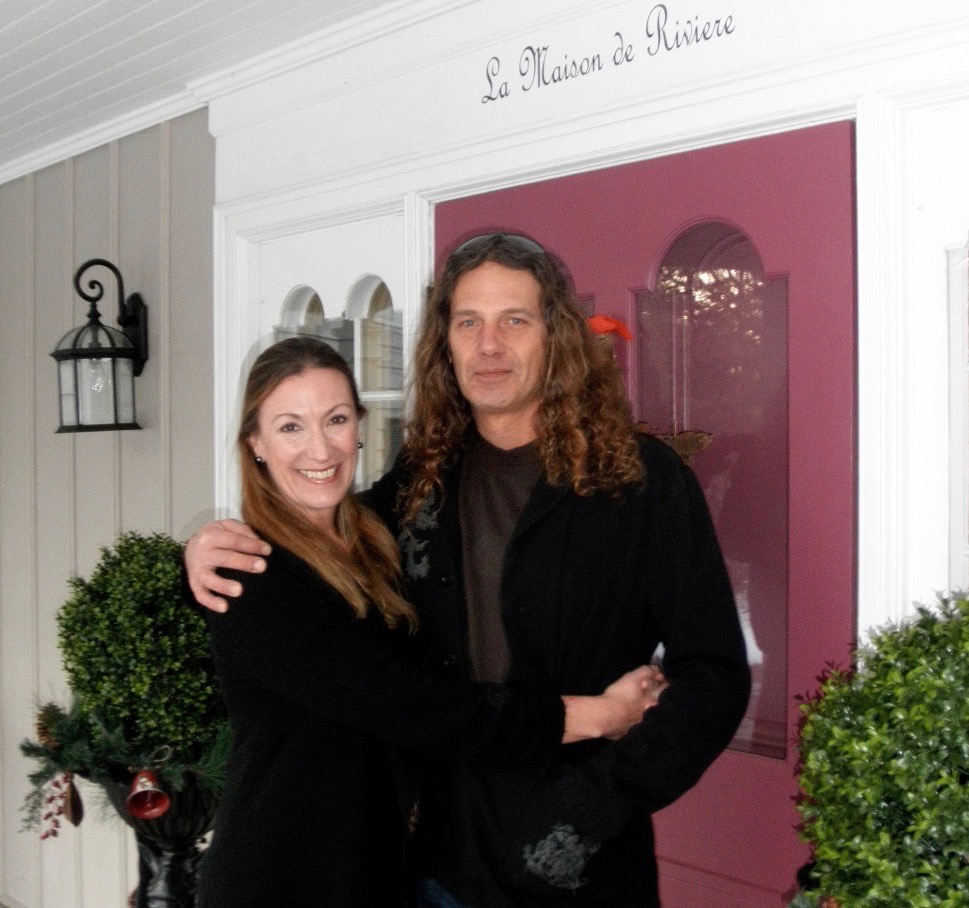 Jane Callewaert, who runs Dragonfly Tile & Stone Works in Grafton, Wis., with her artisan tilesetter husband Lee, said, "I thought it was very well executed and an excellent opportunity to be virtually connected and learn given the 'loss' of the actual Coverings event."
The Callewaerts found the virtual sessions provided more than instruction – it opened up the opportunity for group viewing and subsequent discussion. "Lee and our staff attended Mark Heinlein's session on water control, and I attended the Digital Marketing/Branding session, as well as the Acting on NTCA Culture," Jane said. Lee wanted the staff "to see it and remind them that he is learning something new all the time. He really enjoyed that he could 'attend' with our staff, as it prompts discussion among the group. I think this is an important use of these sessions."
Jane would like to see future iterations of a virtual show offer a chance for discussion after the presentation for those who viewed it. Though Dragonfly staff got to explore the material themselves after viewing sessions as a group, she mused, "Wouldn't it be cool if after the sessions there was an option to join live group discussion with others who attended? Obviously attendees would need to be broken into small groups for this." (Edit—Zoom does offer the option of small breakout groups.)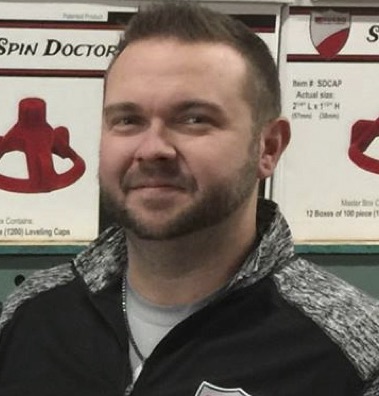 Steve Sprung of RTC Products concurred. "In a world full of instant gratification, I think some sort of live chat feature would have been much better than the typical email contact form," he said. "This way you could have had more of the 'personal interaction' like you would with the live show, and would be able to chat with someone instantly about the product you are looking at."
Sara Hurtado of iQ Power Tools viewed a number of sessions, and especially enjoyed the speaker for the Young Professionals Program: Leadership – The Right and Wrong of It. "That class also offered a bonus happy hour networking event which created a much more personal aspect than your typical webinar," she said. "With the real show being cancelled, we all lost the networking opportunities many of us look forward to. Virtual education, new products and demo videos were expected, but to be able to bring in the networking aspect was a great surprise."
Pros and cons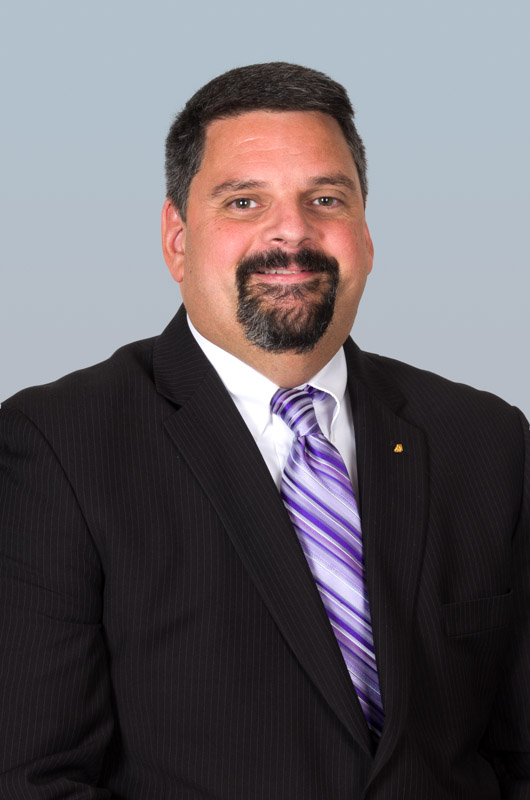 Not everyone had a great experience at the virtual show. "I tried twice to access anything that seemed to be like a company booth or new product info or live event and got frustrated with the website both times and ultimately gave up," said Dan Marvin of Ironrock. "I did attend Eric Astrachan's press conference (since an email with a direct link made it pretty easy), which went well."
"I would definitely like to see a more robust exhibitor profile," Sprung suggested.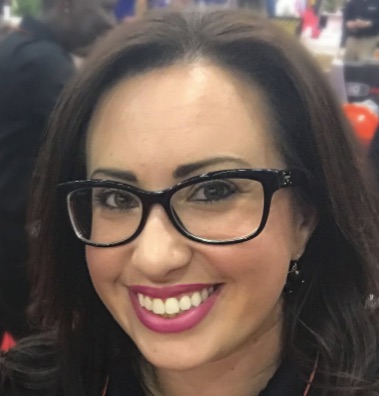 iQ's Sarah Hurtado said the Product Gallery had pros and cons, with an overwhelming format. "As a vendor, I felt like only the products on the first page were viewed, and those of us whose products were further down the alphabetic order, were missed.
"I think the biggest challenge Coverings had was its advertising," she added. "The event as a whole was advertised, but each piece was not. For example – the Live Demo stage. I did not see any direct advertisements for that piece of the show. As a vendor, we paid extra to be featured on that stage. In person, we can see the attendance and rate the demo. However, being digital, we did not have the same visibility. It would be nice to have the demo stage, specific webinars and even the new products get more specific attention and promotion. In addition, it would be great to see the analytics and data from the promotions and digital assets."
Going forward
Even with some challenges with this first-try virtual conference, attendees and participants would like to see it continue in some form.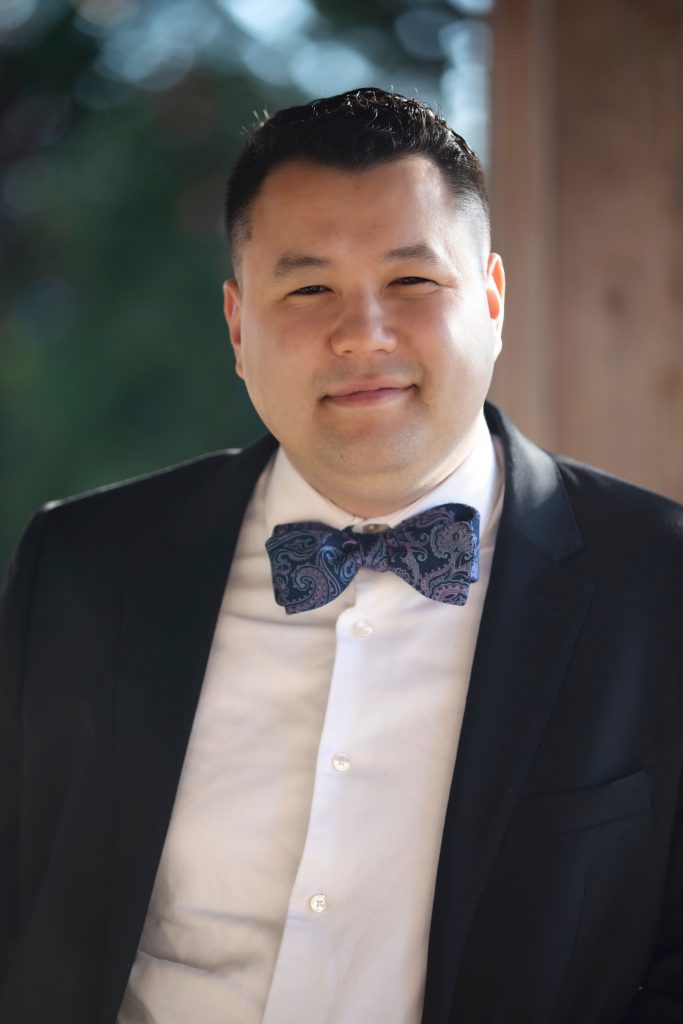 "While I don't think it will replace physical shows, the format of the booths and having remote sessions would be a great supplement to the traditional show in the future," On The Level's Mattice said.
RTC's Sprung said, "With the expense of Coverings, I feel that this virtual booth should be included in the cost. I would also like to see a re-evaluation of the amount of products an exhibitor gets per level."
Dragonfly's Jane Callewaert said, "I think there is value for multiple obvious reasons: some people can't attend, some 'virus' stops us all in our tracks, ability to reach more people." But she still favors an in-person event. "There are many offerings that can't be experienced with a remote platform. Even products are best experienced when you can touch and feel and when a 'monitor' isn't interpreting color and texture. And that sharing that organically happens when people experience things together can't be replicated."
Hurtado said, "The webinars and videos of the contractor stage were great. I think these could be turned into great advertising pieces used to encourage people to come to the real show. A digital event could encourage a virtual community who maybe cannot afford to attend the show in person. Mini webinars and virtual networking events would be a great way for people to connect pre-show and really get engaged within the tile community."
Hurtado had some suggestions for future shows, virtual or physical. "The overall promotion of Coverings could improve," she said. "There is a big space for Coverings/NTCA to fill on social media and other channels. There could have been more stories, live feeds, and posts prior to the event as well as during. It would have been super interesting to see more of the behind-the-scenes of some of the webinars or training seminars. More promotional posts of the tools, products and people behind the tile – versus just all the pretty kinds of tile – would have been great to see."
In addition to the resources you can find at coverings.com, we want to focus on a few special highlights. Navigate to tileletter.com and enter "CID Awards 2020" or "2020 Rock Stars" to get full details.

CID Awards
The Coverings Installation & Design Awards recognized 18 amazing projects this year. The Design Category included Commercial Tile Design, Commercial Stone Design, Residential Tile Design, Residential Stone Design (with subcategories), and Residential Tile & Stone Design.
The Installation Category included: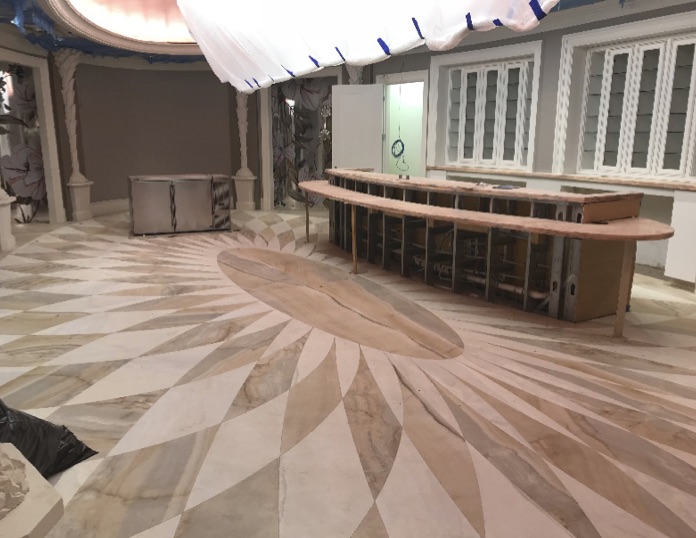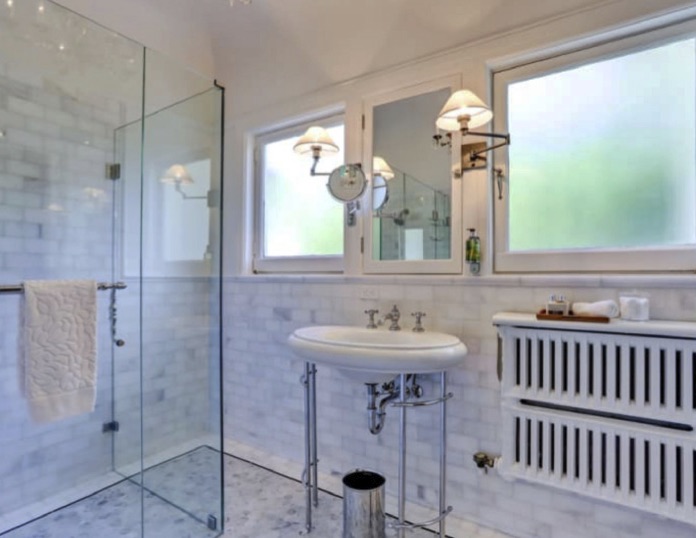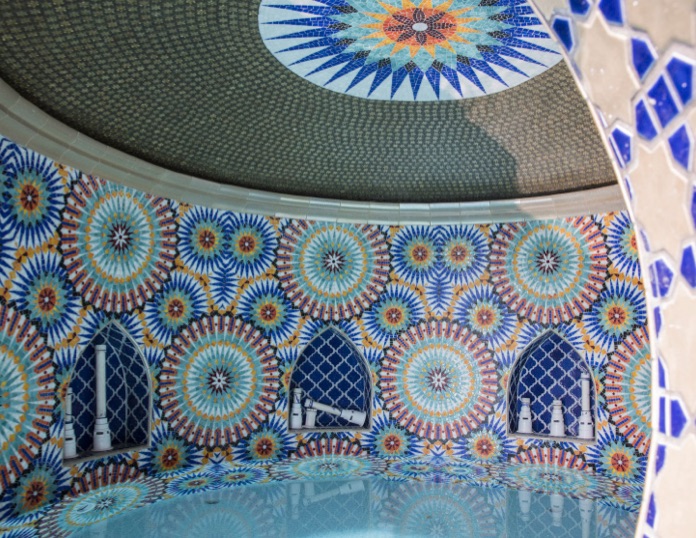 Rock Stars

Among the Rock Stars who were honored for 2020, all five installers were from NTCA member companies. These included:

In addition, Ryan Marino, Standards Development and Research Manager, TCNA, Anderson, S.C., took the trade association honor, and Kristin Coleman, Vice President of Novita Communication, NYC – the public relations firm for Ceramics of Italy – won as best and brightest talent in the Other (PR Firm) category.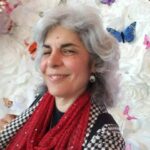 Editorial Director and Senior Writer for TileLetter and TileLetter ARTISAN
Lesley Goddin has been writing and journaling since her first diary at age 11. Her journey has taken her through a career in publishing and publicity, landing her the editor position of TileLetter and its special publications in 2006. Her goal is to educate, inspire, recognize and encourage those in the tile industry -- especially the tile and stone contractor. Other interests include the soft, purring marvels known as cats, labyrinth walking, drumming and percussion, and a range of spiritual, musical and artistic pursuits.