Las Vegas, Nevada — Two weeks ago, Design & Construction Week (DCW) took place that the Las Vegas Convention Center here, combining KBIS, IBS, and under one roof. Over 200,000 attendees combed the halls looking for trends, new products, seeking education and buzzing with the excitement that was DCW.
Across town, Mandalay Bay, too, was abuzz with The International Surfaces Event running concurrently, which included Surfaces, Tile Expo, and Stone Expo and its expanded stone pavilion.
As you can guess, the offerings were vast. But TileLetter hoofed over 16 miles through Mandalay Bay and the Las Vegas Convention Center during the week to see what's on tap for kitchens, baths, tile and stone this year.
Here's some of what we found, of interest to tile and stone contractors:
Color vies with clean white: Roaming the halls at KBIS, white countertops and solid surfacing were plentiful with pops of color in cabinets, tile backsplashes, and even in tubs, toilets, sinks and appliances themselves. Stainless appliances nestled into wooden or colorful cabinetry.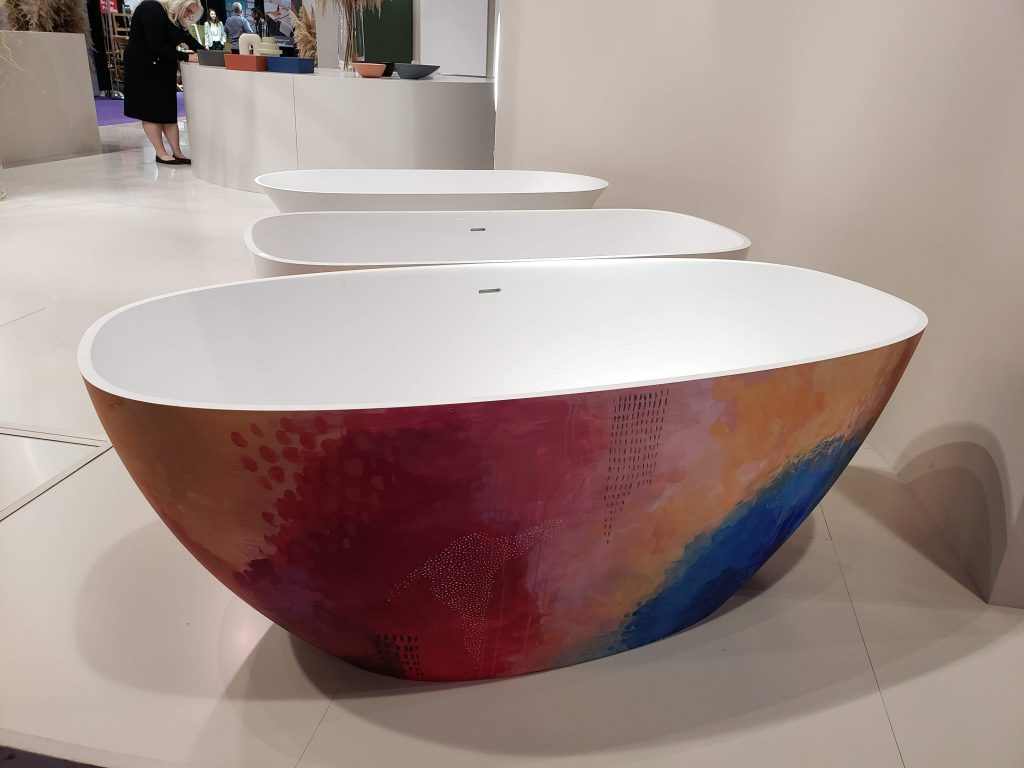 Dekton – textured slabs and Quick Cut options: Some stunning debuts were found at the Cosentino KBIS booth. First, the company was showing the Frakal collection by Claudia Afshar – the first Dekton collection manufactured with texture. Slabs are available in honed and grip (anti-slip) textures, as well as a slim and wider fluted design, saving contractors the hassle of fabricating flutes into the slab after market. Afshar noted that there are varying thicknesses as well, such as a shallower thickness for a drawer treatment or a deeper thickness for a wall. A Quick Cut Collection of Dekton was on display, which is engineered to have more "space" between molecules, making it lighter, less dense and three times easier to cut, but with the same thickness and durability.  Dekton also now comes in a full-body line, with veining running throughout, for authentic veining and color swirls and movement that persist in curves and cuts. And Pietra Kode is a new Dekton collection by Daniel Germani based on Italian stones.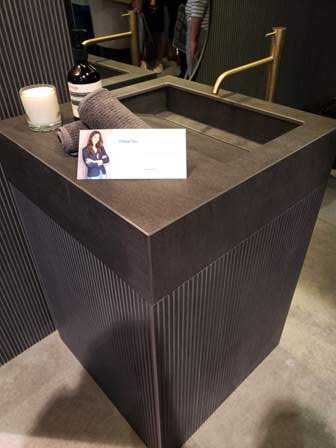 Unlimited options to customize your showers.  At KBIS, L.R. Brands' QuickDrain brand has added square/point drains to its linear drain offerings. These can be used with mud, topical waterproofing and fabric waterproofing with a unique universal flange adapter and 2" thread pattern. Drain covers for square and linear drains are works of art in matte and polished metals, including a line by Michael Graves. Sloped PET pans are made from recycled water bottles, and are durable to 145 psi. Pans offer wall to wall coverage, and linear drains can be linked side by side. The WallDrain linear system utilizes these pans, and  is practically invisible, for which allows extreme flexibility in floor tile selection. And a new QuickKit will package all needed shower components needed together to simplify ordering.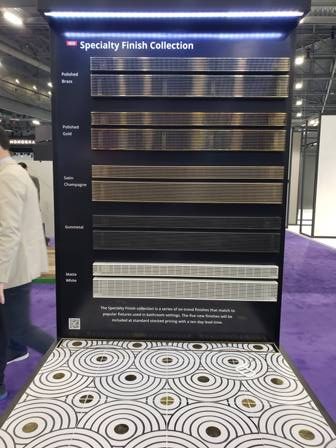 At Infinity Drain, a Specialty Finish collection featured two new polished and three matte center drains, and custom colors, along with a tileable option. This made-in-the-USA manufacturer provides a hair maintenance kit to prevent drain clogs. The Center Drain Pro series adds 4" x 4" Drains to its existing 5" x 5" size also with a tileable option. These are compatible with traditional and liquid/fabric waterproofing. A universal ring for 4" x 4" drains adapts to Schulter drain flanges to allows use of KERDI waterproofing and the FCS Series Linear drain comes with KERDI fabric waterproofing attached.
Back at TISE, Emser also got into the shower game with Empervious, an XPS foam shower system.
"Kit Kat"– it's not a candy bar: At TISE, new "Kit Kat"  or "finger tile" format put a twist on subway tiles – small format, slim tiles reminiscent of the eponymous candy bar – some in a 12" x 12" format and some sold individually. Subway tile also gets a more artisan treatment with undulating surfaces, thick glazes or more organic edges. Tiles are adopting pillowed or tubular shapes, like Emser's Pagoni rounded reed-like tile or Regala's basketweave pattern, or Daltile's Stencil pillowed version of a subway tile with unique striated short edges that create novel patterns when installed, in a range of delectable colors.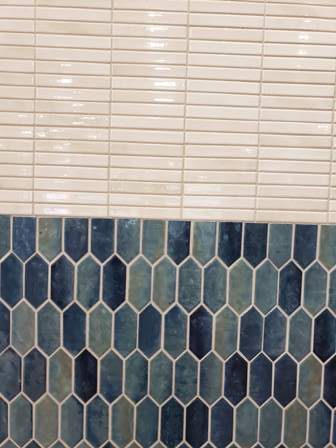 Shapes and textures: Daltile is showing more circular and oval tiles encroaching on the hex shape that has been ubiquitous over the last few years. Visual and tactile textures – jute, moiré, striations — meld the durable body of ceramic tiles with more  fabric-like aesthetics and touch, showing that tile can emulate just about anything it wants.
Don't feel bad about being blue: Deep, soulful blues that flow from Mediterranean tones to cobalts and turquoise to metallics like honey bronze and pewters, infuse tiles with more personality moving away from neutral grey and beige. Textures gives way to dimensionality with peaked Estasi, rugged rocklike Reform and a playful twist with Daltile's Human—a graphic black and white pattern that looks like it is designed with a magic marker. Also playful is American Olean's Color Story Floor, which features field tile with confetti like color specks, matched with boldly colored field tile. Minimalist looks also get a softening treatment in styles like Marazzi's Illusionist – a concrete aesthetic that looks like it was washed with a wet brush, offering dimension and movement.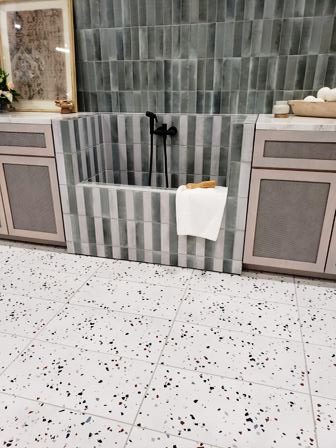 Let there be light: Radiant Illuminated Tiles at Emser feature grooves on the back for inserting LED lights, and engineered to be used in showers. Available in Calacatta, White and Black styles.
Microbes be gone: MicroBan antimicrobial is making its way into more products, including new offers at Daltile and in LATICRETE's  StoneTech line where sealers and cleaners are now enhanced with MicroBan to fight bacteria. This includes the BulletProof Sealer, Heavy Duty Sealer and Quartz & Porcelain Tile Sealer as well as Revitalizer Cleaner & Protector and Kleanz All Cleaner.  
On the move: iQ Power Tools launched its iQ252 Bridge saw. This 175 lb. marvel that can cut large-format tiles with iQ's patented dustless vacuum technology, and perform angle cuts, but is also mobile and can even be stored vertically to save space. Extenders allow you to expand the width of the cutting table for even larger tiles.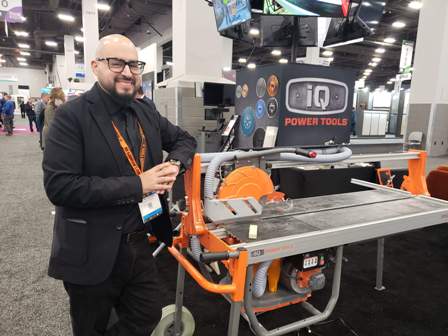 Healthy air is a human right: Dr. John McKeon, CEO of Allergy Standards Ltd., was at TISE and KBIS to talk about certifying a range of products including flooring, paint, bedding, vacuum cleaners, air cleaners and HVAC systems as more suitable for people with asthma and allergies. The group has an education arm and research institute into healthy environments free of allergens.  Programs don't yet address tile, but McKeon is passionate about moving from "sustainable" environments to "healthy" environments.  
Focus on Brazilian Stone: StonExpo had an expanded presence this year at TISE. That was evidenced during a meeting with Rogério Ribeiro, the Project Manager Centrorochas/ It's Natural – Brazilian Natural Stones (braziliannaturalstone.com), Karina Porto Firme, Communications and Media Director and Natalia Costa, executive Secretary. The group noted that Brazilian Stones is intent on expanding its presence in the U.S. market, choosing to have an exhibit at TISE for the first time ever this year to reach U.S. retailers and contractors. Last year, a strategic alliance was formed between Brazil and Italy, Turkey, Greece, Portugal and the U.S. with intent to grow this presence, with a focus on sustainability, application and a wide range of stone types, including the very popular quartzite.
Go Carrera – uniting companies and labor providers:  This service – available via app or the web —  provides a "hammer rating" skill score to contractors based on their experience and training that helps them be hired by local or out-of-town companies with projects in their area. Bonus points are given for NTCA trainings;  Go Carerra members get access for NTCA University and discounts on NTCA dues.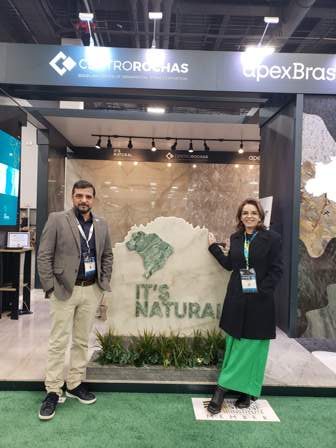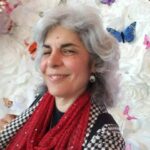 Editorial Director and Senior Writer for TileLetter and TileLetter ARTISAN
Lesley Goddin has been writing and journaling since her first diary at age 11. Her journey has taken her through a career in publishing and publicity, landing her the editor position of TileLetter and its special publications in 2006. Her goal is to educate, inspire, recognize and encourage those in the tile industry -- especially the tile and stone contractor. Other interests include the soft, purring marvels known as cats, labyrinth walking, drumming and percussion, and a range of spiritual, musical and artistic pursuits.