Tile can be a beautiful and lasting statement when it is in the hands of a true craftsperson. NTCA has created an award to celebrate those in the field who utilize their in-depth knowledge of tile methods and standards, and who exhibit dedication to the artistic execution of our craft.
The NTCA Tile Setter Craftsperson of the Year award will recognize two NTCA members (one for residential installations and one for commercial installations) who have proven to be invaluable in the field due to their outstanding installations, who are passionate and actively engaged in continual self-improvement, lead and/or mentor others, and are devoted to the art of setting tile.
If you know of a craftsman or craftswoman who meets these criteria, please visit www.tile-assn.com/page/COY24 to get info on details and rules and start the nomination process. The award recipients will win a trip to TISE in Las Vegas, Nevada, where the award will be presented.
Past winners
Lee Callewaert, Dragonfly Tile and Stone Works, was awarded the inaugural NTCA Tile Setter Craftsperson of the Year honor in 2019. Starting in 2020, the award was expanded to recognize a commercial tile setter craftsperson and one in the residential field. Honorees to date have included:
2020 – Ferid Hasic of Grazzini Brothers & Company, commercial and Leo Reynaga, Visalia Ceramic Tile, residential
2021 – Gary Fox, Fox Ceramic Tile, commercial and Jay Cerda, Cox Tile, residential
2022 – Triniti Vigil, J&R Tile, commercial and Gabriel Cortez, Heritage Marble & Tile, residential
Judging criteria for the awards included the following factors:
15 years or more setting tile, and continuing to set tile as part of job today (Yes/No)
Technical Correctness of tile installations – 25%
Craftsmanship/Artistry – 30%
Ability to Resolve Tile Installation Problems – 20%
Self-Improvement/Continuing Education – 15%
Mentoring/Leading Others – 10%
The nomination process
The NTCA Tile Setter Craftsperson of the Year Award is meant to honor NTCA contractor and NTCA contractor employee tile setters only. Candidates must be nominated by a co-worker or member of the tile industry who can address the above criteria in a 500 word letter of nomination, entry form, resume or career summary with noteworthy achievements noted and description of three to five projects including photos. Visit www.tile-assn.com/page/COY24 for complete details. 
All nomination materials must be received by Friday, September 15, firm, to allow ample time for judging and notifying winners.
Questions or information, contact Becky Serbin at [email protected] or phone 770.366.2566.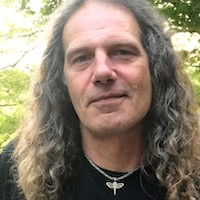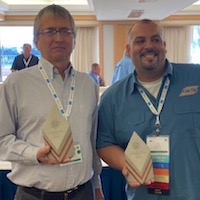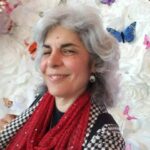 Editorial Director and Senior Writer for TileLetter and TileLetter ARTISAN
Lesley Goddin has been writing and journaling since her first diary at age 11. Her journey has taken her through a career in publishing and publicity, landing her the editor position of TileLetter and its special publications in 2006. Her goal is to educate, inspire, recognize and encourage those in the tile industry -- especially the tile and stone contractor. Other interests include the soft, purring marvels known as cats, labyrinth walking, drumming and percussion, and a range of spiritual, musical and artistic pursuits.