Did you know January is National Bath Safety Month? While the origin of this month-long observation is unknown, the reason for it is clear: the bathroom is where most injuries happen within a dwelling, according to the National Kitchen and Bath Association (NKBA). And of course, people can get injured in any other bathroom they use; for example, in restrooms at work, in stores and malls, at venues for attending shows or events – the list goes on. Since so much of the tile industry's work is done in some type of bathroom, TileLetter polled a group of NTCA members and technical staff on bathroom-safety-related observations and experience.
Consider DCOF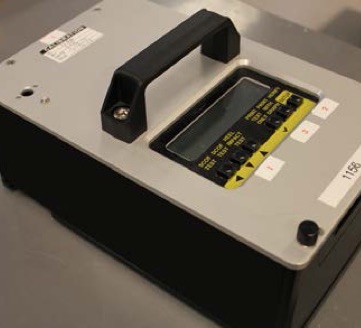 As you no doubt already guessed, all who were asked agreed that a main consideration is the dynamic coefficient of friction (DCOF) for any tile being used on a bathroom floor, because DCOF is essentially a measurement of a tile's slip resistance. 
"We recommend tiles with the proper DCOF ratings and occasionally add an anti-slip treatment," said Nyle Wadford of Neuse Tile in Youngsville, N.C., adding that his company will recommend a different selection if they think there may be a safety issue. Buck Collins, owner of Collins Tile in Ashburn, Va., concurred, saying, "We pay particular attention to this information and if we have any concerns they are discussed with the homeowner or GC before proceeding."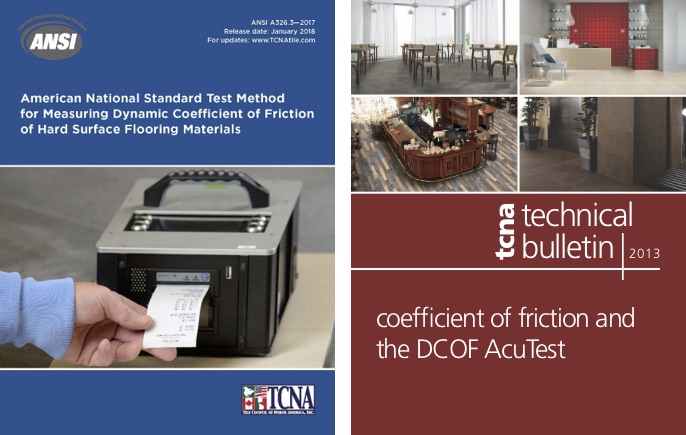 Safety on the rails
The focus group was also asked about handrails and grab bars. Commercially focused tile companies are not likely to install grab bars, probably because other trades or the manufacturer will do that work, said NTCA Technical Trainer Robb Roderick. But residentially oriented companies seem to be installing them more and more, "especially in basement bathrooms that often serve as guest baths for clients with aging parents," said Gianna Vallefuoco of Vallefuoco Contractors in Rockville Md. Collins agreed, saying his company puts them into about half the showers they build. Typically, he said, they install blocking (2" x 8" or 2" x 10") between the wall studs where the grab bars will be installed after tiling, to ensure they can be firmly anchored. 
It's becoming more common for blocking to be included at the framing stage, regardless of whether grab bars will be installed right away. "It's easier to have these measures addressed as the bathroom is being created than after the fact," said Vallefuoco. "We leave the client with a drawing of where they are located," said Collins, "in the event they want to install them at a later date."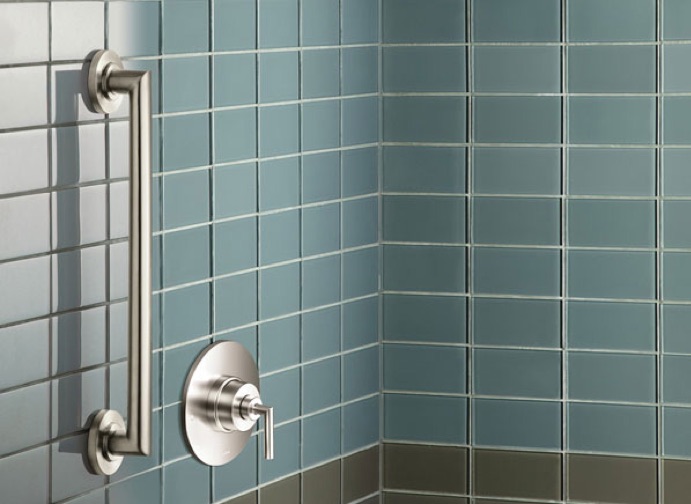 Robert Showers, of Avalon Flooring in Cherry Hill, N.J., noted that some grab bars don't require blocking nor drilling through tile. However, those option do have to be part of the original plan, as they are installed when the backer board is being installed. 
At the same time, a residential contractor may opt to avoid work related to handrails. Neuse Tile is often asked to put them in but rarely does, "because of the liability associated with a failure of the fastening methods," said Wadford. "As a result of that and the variety of differing apparatuses that can be used, we leave that work to the expertise of others."
Curbless showers: zero entry or barrier free?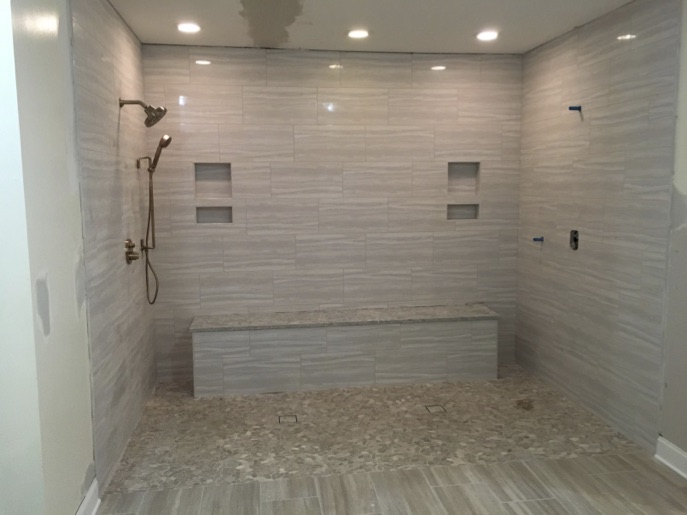 Another growing trend is for showers to be curbless, also commonly referred to as zero entry. Curbless showers "go" with the minimalist style that we see across the industry, said Vallefuoco, while giving those with mobility issues easier entry into the shower. It's important to note though, that a curbless shower is not necessarily "barrier-free," a term often used to describe showers that comply with the Americans with Disabilities Act (ADA), which requires a lengthy list of additional requirements (for example, enough room for a wheelchair to turn around) in order for a shower or bathroom to be considered ADA compliant.
The group noted a litany of such additional details of bathroom and shower design and installation that could relate to safety: making sure shower floor tile is small enough to follow the three-dimensional conical shape of a floor that is sloped to a round drain, the angle of a curb when a curb is used, the height of a niche, shelf, or seat, etc.  
For instance, John Cox of Cox Tile in San Antonio, Texas, said that "We may position a seat or half wall to make sure there is some stability in the layout." 
In addition, he points out the benefits of linear drains as a safety consideration. "Water flow maintenance can actually be better with linear drains," he mentioned. "It depends on the grate (cover) and water flow. Some of them are more conducive to evacuating water. You have options on placement of locations for the drains. Front, back, to the sides are now viable options."
And he pointed out that linear drains can pair better with popular larger-format tile. "With your traditional round drains, you have to use smaller tiles to make the slope to drain work," he said. "You cannot use a larger-format tile due to the slope and not being able to bend the tile."
NTCA Training Director Mark Heinlein added that in addition to these considerations being safety features, they represent opportunity for tile contractors and installers as "upsell" opportunities.
Good design encouraged from the planning stages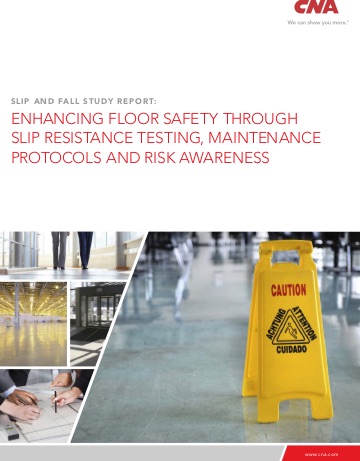 Those who want to know more about bathroom safety, including potential business opportunity, might be interested in NKBA's Certified Living in Place Professional (CLIPP) program, developed in partnership with the Living In Place Institute (https://nkba.org/clipp). The program is "devoted to accessibility, comfort and safety in every home" and addresses topics such as statistics and trends for the living in place market; medical, pharmaceutical and cognitive issues (for all ages); designs, products and installation; how to do a home safety assessment, and other business opportunities related to safety.
"There are lots of tiny details that often get overlooked in the planning stages," said Vallefuoco. "No client wants to have to step or reach in awkward positions to access shower products." Her sentiment mirrors the NKBA's: "Part of the battle with convincing clients to consider the principles of living in place when starting a remodeling project is that no one wants to be thought of as 'old' or 'incapable.' Designers must tread a delicate line in explaining that 'living in place' is really just 'good design' that can accommodate anyone's needs, now or in the future."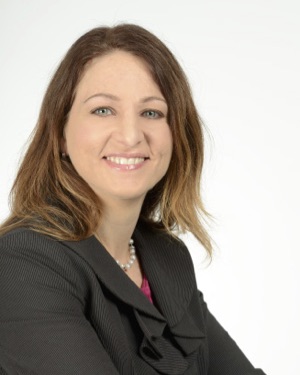 Stephanie Samulski is NTCA Director of Technical Services. Her tile career began in 1999 as a tile layer apprentice with BAC Local 32 in Detroit, where she worked mainly on commercial installations for Shores Tile Co. A former project manager for the Tile Council of North America (TCNA) and the Ceramic Tile Education Foundation (CTEF), Sunulski has worked on industry standards as well as knowledge and installation curricula for training and certification programs.