Sealing
With popularity of porcelain tile rising due to the breadth of looks and textures it offers, along with superior technical properties, the question that often comes up is whether or not porcelain tile needs to be sealed. And if so, why, when and with what type of sealer?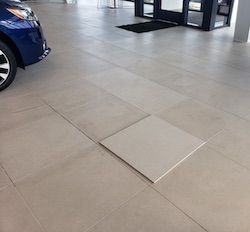 First, it is important to understand that there are two types of porcelain that need to be considered: glazed and unglazed. There's no need or benefit to use a sealer with glazed porcelain, since various types of glazes used make this type of tile truly impervious. With respect to unglazed porcelain tile, the use of a sealer may or may not be needed for several reasons, which we will explore in this article.
Unglazed porcelain tile comes typically in polished and unpolished formats. The water absorption rating for porcelain tile according to ANSI 137.1 and the PTCA (Porcelain Tile Certification Agency) is .5% or less. This rating would put porcelain tile in the "Impervious" category. However, this can be misleading, since some porcelain tiles will benefit from the use of a sealer due to the amount and size of the pores left after the manufacturing process. Tiles that do have some minimal absorption aren't weak or flawed any more than natural marbles and granites that fall into this category. On the other hand, some point to this rating or classification to suggest that all porcelain tiles will never stain under any circumstance. This simply is not accurate.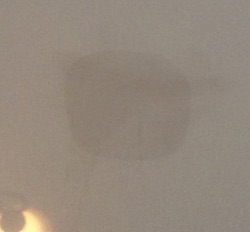 In most cases, we find that unglazed polished porcelain tile generally is the most susceptible to staining. This is due to the grinding (smoothing) process used to polish the tiles, which is the same as used for many types of natural stone. The use of abrasives takes what under a microscope looks rough and simply smooths it out to make light reflect more uniformly. However, this process opens up microscopic pinholes and pores in the tile that were not previously exposed.
Each factory will decide how to address this issue. Some will use nano-sealers to seal off this new porosity while others may apply a factory wax/coating. It is very important to ask your supplier whether their tile has been treated with one of these systems before assessing the need or benefit to apply an additional sealer. Other factories will not treat the tile and will recommend that a sealer be applied pre- or post-installation depending on the jobsite variables including potential contaminant exposure.
In the latter situation, the use of a penetrating sealer is recommended by most manufacturers and/or based on the mock-up testing results. If the tile is installed in a kitchen or food court area, be sure to use a premium stain repellent impregnating sealer. These sealers are also recommended to seal the surrounding grout and will not change the appearance of the installation. One light application is normally recommended prior to grouting to prevent pigment staining of the tile, especially if a contrasting color is used. Longevity of the sealer will depend on many factors including whether the installation is residential or commercial, floor or wall installation, how it is maintained, etc. However, when the right sealer and maintenance program are used, the right sealer will provide years of benefit.
To determine whether a particular tile will benefit from the use of a sealer, there are two methods that can be used. Contact the manufacturer, and/or check their specifications and recommendations. A mock-up test can also be performed and/or test some uninstalled tiles with contaminants likely to be found in the area in which the tile will be used, i.e. car dealership, mall, etc. Testing should also include the grout to be used, since the type and color (especially if contrasting) may stain. The time to find this out is not during or after the tile is installed.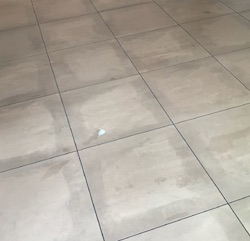 In addition, some textured finishes may have micro-texture for added slip resistance. Using a temporary film-forming product like the Aqua Mix "Grout Release" can significantly reduce the time and challenge of grout clean-up while preventing the need to come back days later to acid wash or use specialty cleaners to remove any remaining residue.
Maintenance
While porcelain tile is an extremely beautiful and durable material, it must be noted that there is no such thing as a maintenance-free installation. However, low-maintenance porcelain tile, when combined with a sealer (when and where needed) and a proper maintenance program, will provide decades of satisfaction even in the most challenging applications.
A good program consists of three essential components (PPE):
Product
Procedure
Equipment
When these three elements are used in daily/routine cleaning as well as periodic heavy-duty maintenance, they can determine the overall success or failure of the installation, and satisfaction of the owner.
Some factors to know and consider when determining the best maintenance program include: surface texture; area of use i.e. food exposure; floors or walls, etc., and amount of use. All of these variables will influence and determine what decisions need to be made related to PPE. Discussing these with the tile supplier and manufacturer of the care products are essential to ensure that the customers' expectations are realistic and achievable with the right material and program.
For daily or routine maintenance, often dust mopping floors with a good microfiber mop is sufficient. Also, using a vacuum is ideal to pick up everyday dirt, dust and common debris that may get tracked across a floor. With regard to equipment, hand or autoscrubber machine application of nylon pads or scrub brushes may be required to achieve the desired result.
When choosing the right cleaner for daily/routine cleaning, a pH-neutral product designed for the maintenance of tile and grout is highly recommended to attain a clean installation and to avoid the damaging effects of most common household and commercial cleaners. Grocery store and/or commercial cleaners found at many janitorial supply stores contain acids, bleaches, caustic and corrosive agents and abrasives that can damage the grout and remove any sealer, often within weeks or months of use. If the tile has been sealed, using products designed for tile will help ensure maximum performance of the sealer and maintain the beauty and function of the installation.
Even with a proper routine maintenance program, all of these installations will require some type of deep cleaning. When periodic heavy duty/deep cleaning is required, using specialty cleaners that are also designed for tile is a must. These products tend to be alkaline and are extremely good at deep cleaning the surface, degreasing and restoring the installation to its original appearance. The frequency will vary and may need to be done once a year or up to monthly for some commercial installations.
Again, contacting the manufacturer of the maintenance products, the tile supplier and/or equipment manufacturer (for commercial installations) is always recommended to help understand and identify the relevant factors for each project.
By understanding the type of porcelain tile chosen, correctly identifying the need to seal, and lastly using the right sealer (if needed) along with implementing a proper maintenance program will help the customer avoid some common misunderstandings and potential pitfalls, while providing years of beauty and satisfaction for all involved in the design, selling, specification and installation of porcelain tile.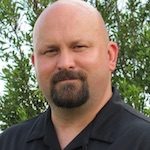 Rod Sigman, CTC, CCTS, CSMTT
Rod Sigman is the business development manager for technical installation and care products for Custom Building Products. He has worked for the company for 28 years, supporting Aqua Mix® in various roles, including training and education for national accounts, job inspections, product specifications and product research and development. Sigman is also a frequent speaker at many national tradeshows, including Coverings, The International Surface Event (TISE) and Total Solutions Plus.