Los Angeles tile contractor celebrates centennial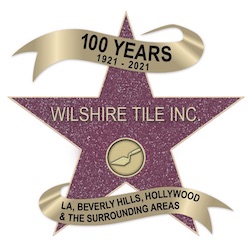 Although a 1984 shot at the Olympics Team in swimming didn't pan out, Randy Hoehn has invested dedication, perseverance and joy into crafting another gold medal opportunity with partner Giselle Hoehn. That endeavor is Wilshire Tile, which is celebrating 100 years in business this year.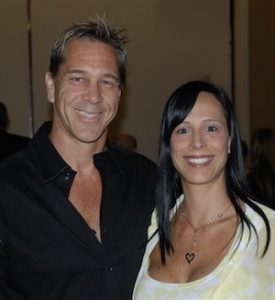 Wilshire Tile (WilshireTile.com) was started in 1921 by Charles Malby and Bill Seargeant. In 1948 Bill retired, and Charles' sons Don and Ray Malby bought it from him in 1950. Charles died shortly thereafter. In the early '60s, they hired a new energetic salesman to help boost their sales – Walt Hoehn, Randy's father. Hoehn later purchased the business from the original family and retired in the mid '80s. Two of his boys, Randy and Jay, took the helm, running it together until April 2015 when Jay retired.
"Now, here I am running the oldest and most successful tile contracting company in Los Angeles history, Wilshire Tile, Inc. – established in 1921 – with my partner Giselle Hoehn," Randy Hoehn said. "Wilshire has survived depressions, recessions and COVID. Life is good."
Randy has been a tile contractor since graduating from San Diego State University in 1983, working each summer growing up in the trade. After his try at the Olympics, he headed for Los Angeles to join his father and brother in the family business, full-time.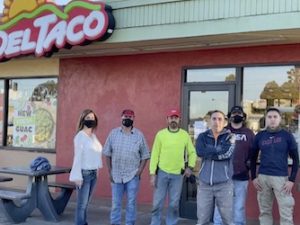 That started "what would end up becoming my pride, joy and livelihood for over 38 years (so far): Wilshire Tile," he said. "I work with my partner, Giselle, who runs the day-to-day operations and scheduling while I bid the jobs and handle the job operations. She is also a decorator with a keen eye and vision for outstanding layouts and patterns. Giselle came here from Brazil, where she worked in construction following in her father's footsteps. She designed, built and decorated over 10 houses, giving her a unique international flavor and advantage to our company and its clients. A better team in this industry has never been put together. We are currently celebrating Wilshire Tile's centennial in 2021!"
Wilshire Tile works as both general and tile contractors, and is known as renovation or remodel specialists. "We really enjoy working with people and striving to give them exactly what they are looking for and more," Randy said. The company specialty is residential work, everything from repairs to full remodels, and also a considerable amount of commercial work.
"We do not do new home work (tract work) unless it is a custom home, as they expect higher quality work, and that is all we offer," Randy explained. "We also do tons of repairs for both individual customers as well as for plumbers, associations and property management companies. As a 'tile' problem solver, we are expected to figure out the issues and fix them."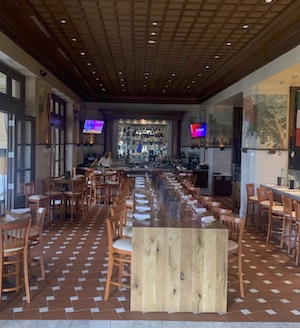 Aspirations towards NTCA Five-Star status; kudos to TileLetter
Wilshire Tile has been members of the NTCA at two different times: for many years in the past and "now again we have joined up with this fantastic organization," Randy said. "I have enjoyed several live NTCA events and have hopes of getting a couple of our main installers the title of Certified Tile Installers later this year, in combination with our centennial celebration. We also look forward to becoming an NTCA Five-Star Contractor after that. It is another way to both support the NTCA and have them support us, as well as showing the public our commitment to uphold the highest standards in our industry. We look forward to marketing that to further boost our reputation as the leading tile contracting company in Los Angeles.
"One of the best things we enjoy about the NTCA is the TileLetter," Randy added. "We love reading up about all the new products and setting techniques. This industry is advancing quickly and without a central place to learn – we can't. And if we don't keep up with the cutting edge of the new tile technologies, we can't offer our clients what they deserve and pay for."
Celebrating a milestone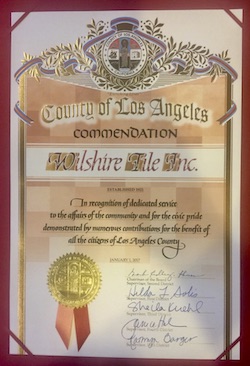 Randy noted that the Hollywood Chamber of Commerce is helping Wilshire Tile to set up a party and dinner at a historic Hollywood museum, though some of the festivities may be temporarily on hold due to ongoing COVID restrictions. In the meantime, the Chamber is presenting the company with a special "Hollywood Walk of Fame" Star to commemorate the centennial, as well as special recognition from the cities of Los Angeles and Beverly Hills (Wilshire Tile tiled the original dome at the top of the police headquarters pictured in the movie Beverly Hills Cop) and the President of the United States.
Randy and Giselle have reached out to family members of the original owners, relatives and past and present customers and employees and gotten accolades on Yelp and Google.
"It has truly been a wonderful ride," Randy said. "We are blessed every day to work in this city for a company built on respect and courtesy. We have clients going back generations. That feels like we have really done something right. Our list of celebrity clients goes back generations as well. Giselle and I are really proud to be at the helm for this momentous time with this wonderful company."
Randy added that it's a "pleasure" to be "working with contractors and homeowners through the years to achieve their needs with confidence, honesty and guarantees that they will receive quality workmanship and all of our personalized attention. Each call brings a new adventure and challenge. The satisfaction of our clients is our #1 priority and also our #1 satisfaction."
"Wilshire Tile's original tag line in 1921 was 'Our Work Is Our Reference'," he said. "That was how the founders saw their vision and how we still see it today, 100 years later."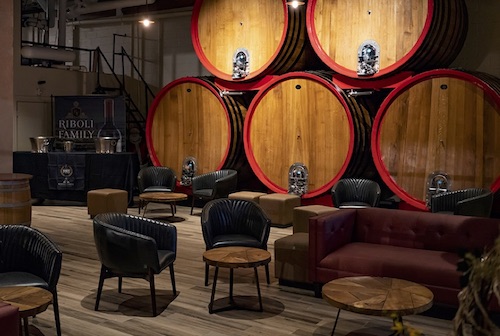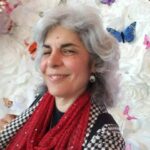 Editorial Director and Senior Writer for TileLetter and TileLetter ARTISAN
Lesley Goddin has been writing and journaling since her first diary at age 11. Her journey has taken her through a career in publishing and publicity, landing her the editor position of TileLetter and its special publications in 2006. Her goal is to educate, inspire, recognize and encourage those in the tile industry -- especially the tile and stone contractor. Other interests include the soft, purring marvels known as cats, labyrinth walking, drumming and percussion, and a range of spiritual, musical and artistic pursuits.