June 2022 – Portobello America, has announced that Holly Badertscher has joined the firm as Vice President of Marketing, a new role within the organization. A 14-year veteran of the floor covering sector, she will be responsible for leading marketing and branding, communications, product development, market insights, merchandising and more.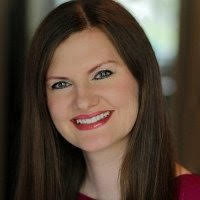 Ms. Badertscher comes to Portobello America from Lowe's Companies, where she served as Merchandising Vice President for Decor. Prior to that, she was Vice President of Merchandising, Vinyl & Laminate at Floor & Decor for six years. Earlier in her career, working for The Home Depot, she was one of the first online Merchants to lead the flooring business and later led the vinyl flooring business for all U.S. stores.
"I'm thrilled to be joining the group as Vice President of Marketing for Portobello America. Portobello is the leading tile brand in Brazil," she expressed. "I'm excited to expand our design and innovation edge in the U.S. market."
Holly Badertscher also becomes the newest member of the firm's Executive Team, which includes Luiz Felipe Lenzi Brito, CEO (to whom Ms. Badertscher will directly report); Mike Ward, Vice President of Sales; Jed Durbin, Vice President of Manufacturing & Outsourcing; and Cezar Sayao, Director of Supply Chain & Operations Manager.
---
About Portobello Group
Portobello Group or PBG S.A. is a publicly traded company, part of the Novo Mercado Bovespa since 2008, and was incorporated on December 22, 1977. It started its production activities in 1979 and has since been a company that has always been oriented towards "new ideas." This concept was born with the goal of transforming the life of the city and region of Tijucas and bringing creative design to the greatest number of people.
Today, Portobello is one of the largest ceramic tile manufactures in the world, and the company believes that their vision of an agile, integrated and market-driven business model is the right strategy to follow to continue its success. The company possesses unparalleled design competence, and their innovative products transform people's lives by creating unique environments in the home, commercial and industrial settings. The Company operates globally but is always aware that the design must reflect the context of the location where its units are purchased. Their culture, strategy, and management focus on enabling the creation and distribution of that design. They generate value for all buyers, through an integrated business model while maintaining operational efficiencies that drive substantial profit margins.