In the One-to-One column, NTCA Executive Director Bart Bettiga
interviews industry leaders about pertinent topics.
Watch the entire interview on the NTCA YouTube channel.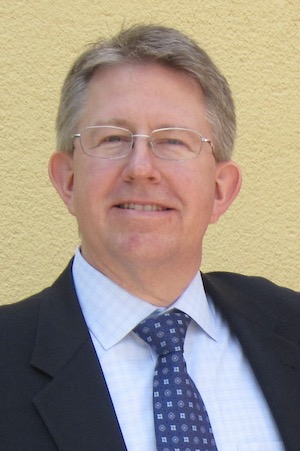 Portobello Group, a producer of porcelain and ceramic tile in Brazil, announced the beginning of construction of its U.S. factory recently. Portobello Group CEO Cesar Gomes, Jr., in making the announcement, said that "growing and developing in the American market, incorporating the local culture, generating job opportunities and investments as the result of production to partnership relationships with distributors, is what guides this new challenge."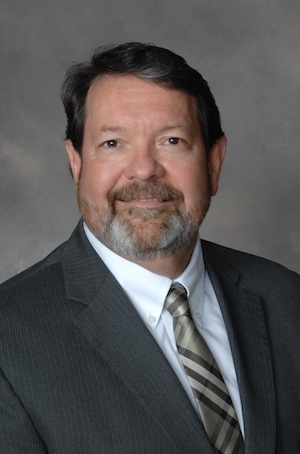 Portobello's U.S. factory is slated to be 895,000 sq. ft., in size, and is in Baxter, Tenn., roughly 70 miles east of Nashville. Total investment in the facility and machinery is expected to exceed $160 million. Construction is projected to be completed by the end of 2022. Portobello estimates the new, state-of-the-art facility will create 220 local jobs.
A strong leadership is being established, including Portobello America CEO Luiz Felipe Brito. The company currently has two distribution centers in the U.S. market, located in Florida and Tennessee – which is home to the future industrial facility and Portobello America's U.S. headquarters.
"The construction of the factory is the next step of our strategy that began in 2018," said Brito. "We have assembled a world-class team, curated a product portfolio that has proven to be very successful and have partnered with the best independent distributors in the country."
Additional team leaders include Mike Ward, Vice-President of Sales, and Jed Durbin, Vice-President of Manufacturing and Outsourcing. I was able to catch up with Mike and Jed to get their perspective on this exciting new venture.
Tell us a little bit about Portobello as a leading exporter to the U.S. and what we can expect from them as a domestic producer and supplier once the construction is completed and the kilns are running and producing tile.
Ward: We are celebrating our 43rd year in Brazil and we are the largest ceramic tile and porcelain manufacturer there. We are successful in supplying our customers in Brazil through several models of reaching the end consumer, and we feel this knowledge will help us develop our strategy in the United States, as it relates to understanding the types of products to produce and the logistics to deliver them to the jobsite.
What led to the decision to invest in the domestic market in the U.S. and build a factory in Tennessee?
Durbin: We have been strategically planning this for the past several years. About 70% of tile sold in the U.S. is imported. We see a strong opportunity for domestically-produced tile here and we have the resources to be a leader in this area. With the strength of our facilities in Brazil, we can offer both domestically-produced and imported products to satisfy the needs of our customers for commercial and residential projects.
Baxter, Tennessee, is just east of Nashville. What led to the choice of selecting this area as the location of your plant?
Durbin: The I-40 corridor goes east to west in Tennessee and the raw materials are in this area. The clays are in the western part of Tennessee and the feldspar that we need is available through a Nashville port.
The building is set to be done in two phases. The first phase will include kilns that can produce 12″x24″ and up to 24″x48″, while the second kiln will have larger presses up to 48″x48″. We will have full capability to polish and rectify. We will also have a special pieces plant integrated in the facility to produce small items up to 2″x6″ and
4″x24″ as examples to complement the other products.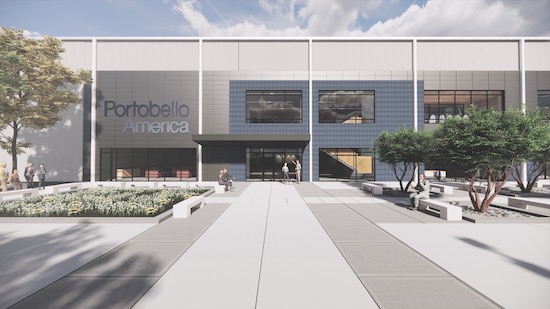 Will you be producing large-format gauged porcelain tile panels and slabs eventually in your domestic plant?
Durbin: We have partners in the U.S. for these products that we will continue to utilize. We have these products in Brazil and we will source the large panels from there. In the second building phase we will consider large panels as part of that strategy down the road.
Will anything change in your sales philosophy on how you will market Portobello to your clients and end users?
Ward: Our strategy will not change. Our goal from the beginning was to establish a top sales team, then a product portfolio that contains tiles that we manufacture in Brazil, and others from U.S. manufacturers that we partner with and stock heavily here in our distribution centers. What is crucial is to partner with some of the best distributors in the U.S., and over the last few years we have been successful doing that. Adding domestically-produced materials to this portfolio will only enhance these relationships. We have an outstanding sales team developed to service our distributors and we plan on adding professionals to help us develop the commercial side of the business as well. We have a proven track record of success in working with architects, designers, and specifiers in Brazil, and we will look to repeat that here in the U.S. as we further grow and develop our program.
When the kilns are producing tile and you are fully operational, what do you feel will be Portobello America's advantages compared to your competition?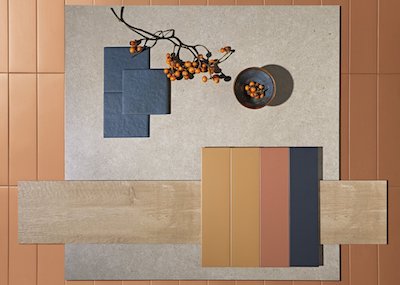 Ward: When you look at who we will be competing against, you must understand that 70% of the market is imports. Our domestic products will compare favorably in this arena. When you compare our company domestically long term, I think we have a broader product portfolio, from wall tile to mosaics to floor tile and into extra-large product sizes. We will compete well with other domestic producers. But I think we are more concerned with competitive products that are impacting our industry, such as LVT and LVP. We will be more focused on marketing and promoting the benefits of tile to our customers to protect the long-term growth of our industry against competitive products.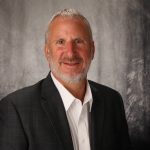 Bart Bettiga is the Executive Director of the National Tile Contractors Association and Publisher of TileLetter. Bettiga is a member of the Board of Governors of Coverings, one the largest tradeshows in North America. He has over 30 years of experience in the tile and stone industry and has served as the NTCA Executive Director since 2002. He is a well known speaker and author on ceramic tile and natural stone distribution and installation. He oversees the financial operations of the NTCA, TileLetter and the Ceramic Tile Education Foundation.