"May you live in interesting times" is an often-quoted Chinese curse that is ironically relevant around the world today. Amid a perfect storm of pandemic, social and political upheaval, major weather events, supply chain disruptions and inflation – these are indeed interesting times. In light of all of these issues, and bolstered by strong residential and commercial demand, the tile and stone industry appears to remain resilient and robust.
Industry leaders describe challenges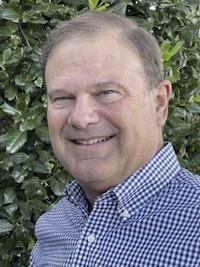 In conversations with leaders of industry firms, major concerns center on supply, pricing, and transportation issues. For many, these are not new issues. What is new is the extent and simultaneous impact of disruption in each area.
For tile manufacturers and importers, challenges center on the logistics involved in moving finished goods. Reduced availability of containers and the lack of certainty about shipping and arrival dates are added to major transportation cost increases. Marc Powell, president of StyleAccess, LLC, reported an eightfold increase in ocean transport rates "impacting our entire offering, and particularly the lower end of our product range."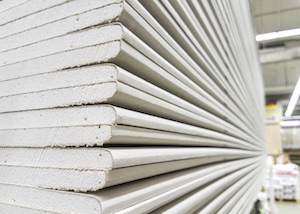 For allied product manufacturers, chemical raw materials are a key constraint as many originate in Europe or Asia and thus require transport across oceans and through epically-congested ports. Yet ocean freight is not the only cause of disruptions in North America's manufacturing plants.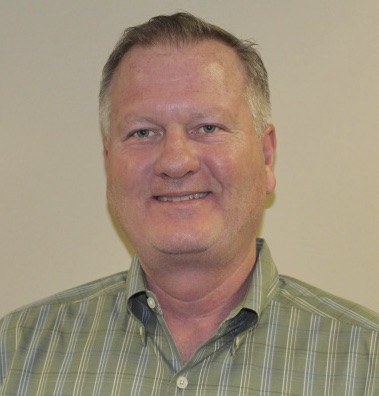 "Reduced reliability of local trucking services is affecting the flow even of local raw materials into our plants," said Tom Carroll, Senior Product Manager of ParexUSA. "Our production schedules now require constant adjustment based on factors we previously simply didn't have to consider." In the face of strong demand, Carroll commented, "We are focusing on our existing client base, and with time they have grown to be more understanding of the situation and more flexible in working with us to find solutions."
The impact of delays and disruptions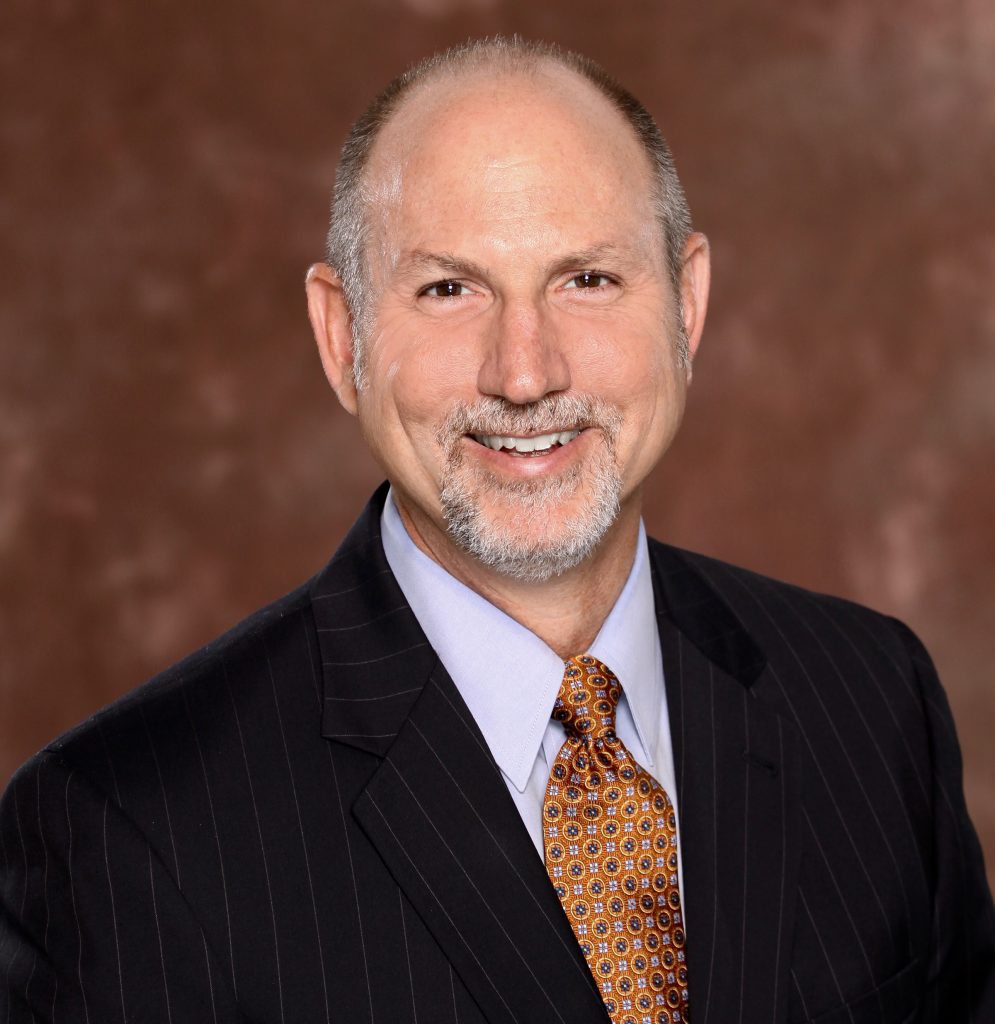 Tile and stone projects require efficient orchestration of numerous different materials and labor onto a jobsite simultaneously. A significant impact on productivity is the dramatic increase in management time tracking critical material components for projects. As David Allen Company's Executive Vice-President Martin Howard observed in a recent NTCA Contractor Forum, "Despite best intentions, information we receive about shipments almost invariably turns out to be incorrect, leading to redundant and non-productive activities." Howard added, "Virtually every project today is being impacted by delays, and this is keeping our project managers busier than ever."
Howard explained, "Strong relationships with owners and general contractors are now more frequently leveraged to find workable solutions. Owners and developers are acutely aware of the supply-chain situation as it affects scheduling and completion; sometimes the owner's priorities shift from a specific design choice to certainty of availability."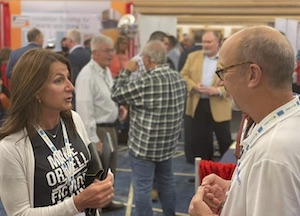 Bound by contracts negotiated months or years in the past, many tile contractors report absorbing significant and unforeseen increased material and transportation costs. Jennifer Panning, President at Artisan Tile, Inc., observed that, "Each day is a new challenge – and innovation arises out of adversity. Some owners and general contractors are willing to work with us to assure that projects keep moving, and we are finding substitutions more and more commonly accepted." Panning reported spending more time thinking about future contract language "specifically as relates to cost escalation clauses, and even vaccine mandates," which are of increasing concern to many in the industry.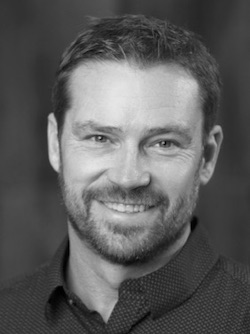 Retailers and distributors have found new ways to adapt the buying experience, better integrating digital technology into many processes from selection, to ordering to fulfillment, to pickup and delivery. Customer acceptance of these changes has forever changed assumptions about required services, staffing and cost structures. "Despite all the challenges, our approach has been to collaborate," remarked incoming Ceramic Tile Distributors Association (CTDA) President Steve Vogel, Executive Vice President at Conestoga Tile. "We and our clients and vendors are all part of the same team and are focused on problem-solving. The challenges distributors are encountering today underscore big-picture issues that existed even before the pandemic and supply chain issues. Our responses are allowing us to better demonstrate how distribution can add more value in a changed supply environment," Vogel says.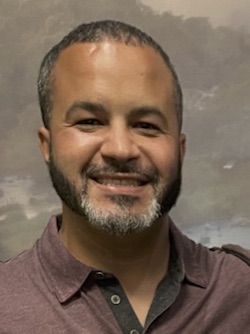 Residential tile contractors are seeing many of the same problems as their commercial brethren, and also greater flexibility in maneuvering through them. David Sandana, manager of Dilligence Flooring in Pullayup, Wash., – near Tacoma – said, "The supply disruptions have not had a great effect on my business. Residential clients have generally been easy to work with, are understanding of the need for substitutions, and are primarily motivated by moving as quickly as possible toward completion."
"Just-in-time" thinking is tested
The global trend toward inventory reduction is a key factor magnifying the impact of supply chain issues. Based on the success of innovations by massive corporations such as Toyota, the concept of "just in time" has been widely adopted by manufacturers and distribution firms. According to zoho.com,
"Just In Time," or JIT, is an inventory management method in which goods are received from suppliers only as they are needed. The main objective of this method is to reduce inventory holding costs and increase inventory turnover."
Steadily over decades what used to be called "slack" has been taken out of global supply systems in order to drive efficiency. Unfortunately – and obviously – the only reliable back-up plan to "just in time," is reversion to greater local inventory or vastly-increased freight costs (air vs. ocean). Therein lies a root cause of current materials shortages and price instability that realistically cannot be fully resolved for months – or years.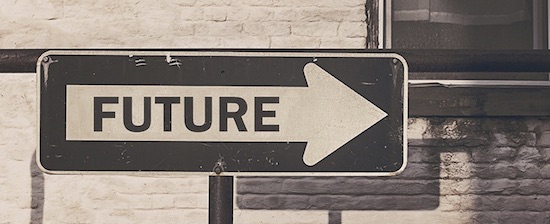 Adaptations: inventory, substitutions, flexibility
As the construction industry continues to build, adaptation on the part of all stakeholders is critical and is increasingly evident. Building owners and architectural firms are more willing than ever to accept substitutions and alternates that enable execution to existing schedules. Importers, manufacturers and distributors are backing away from "just in time" and increasing commitment to inventory and product line rationalization. General contractors are becoming more flexible in terms of storing and securing materials on site. Subcontractors appear willing to accept some of the cost increases in the short term, but are paying more attention to the adequacy of price-escalation clauses in contracts and are changing up sourcing practices.
Collaboration of all kinds is the order of the day. Our industry is thriving despite uncertainty by demonstrating the value of its characteristic resilience and problem-solving capabilities.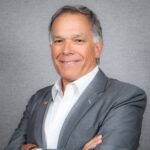 Ed Metcalf is co-founder of Metcalf Advisory Services LLC, a family business whose mission is to strengthen individuals, organizations, and communities across North America.