Beyond business, part 2
In September's Workplace Wellness, we went beyond the day-to-day of work to the challenges some folks in our industry have grappled with and how they have coped or assisted employees in need of support. In this installment, we look at two more industry members who have gone toe-to-toe with their demons and have carved out places of respect and excellence in the industry. The intent of this focus in September and in this issue is not to fixate on troubles, but to acknowledge that every one of us has a past – some more challenging than others – but with determination, wisdom, some grace, and support from others – a new path to a satisfying life can be forged. And to remind you if you happen to be similarly struggling – you are not alone.
---
Seth Ready, artist extraordinaire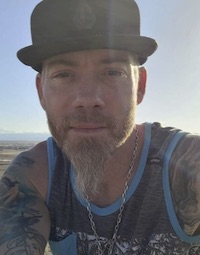 Seth Ready of Ready Set Tile and Mosaic in Broomfield, Colo., is a tile setter and superb artisan. He garnered attention earlier this year for his flooring project that featured a pair of carefully crafted and scribed dragons. He also provided an indispensible assist to artisans Lee Callewaert and Joshua Nordstrom for a "land dragon" – the Wally the Gator project that was live streamed to the Coverings Lounge in Orlando, Fla., in July.
But Ready had a tough start. A tumultuous early life led to time in juvie, then prison in his 20s, where he did what he had to do to survive. Over the years, his struggles were compounded by addiction to drugs and alcohol and recovery from abandonment. His tenuous world took a deeper crash into the abyss when his parents were killed in a car accident on their way home from visiting him in prison. This episode "can be credited as the point of which I become grounded to the fact that I didn't want to spend my life in there," he said. "I had a little brother who needed me and I was determined for both of our sakes."
Art was a way to cope – he could create cards or decorate items and earn favor from inmates. But prison life is a traumatic life on tenterhooks, and his resurrection through rehab into gainful, creative, artistically-stunning work to the life and family he has today is a testament to his will and heart. And to the people he has met along the way.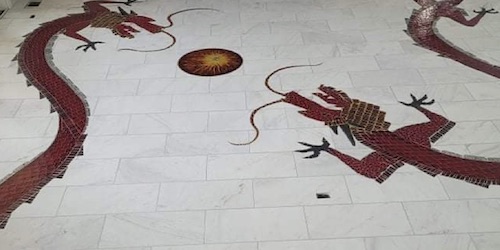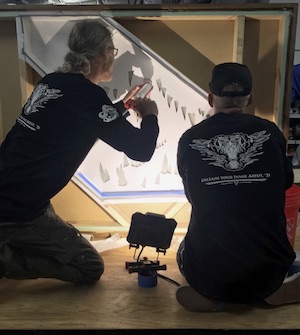 "I've got a whole new universe of superheroes," Ready said. "I was in the DC world of superheroes and villains and have come into a whole new world of craftsmen – a whole new universe of people to look up to in the Marvel world." The support he has received from the tile artisan community has bolstered his path and given him a place to express his creativity and excellence, to teach others and to learn as well.
Though he traveled a lot of his path alone, Ready says being in a relationship with his girlfriend Victoria, his two children and her daughter help to anchor him, and reinforce the changes he has made. He is also invested in giving back. "When I feel the best is when I can help someone and give to someone," he said. He has hired people he knew from prison to give them a leg up on the outside. "I'm positive that given an opportunity, my story and experiences can leverage anyone's feelings of isolation, self-doubt, shame, fear, etc. into ones of hope and possibility," he said. "I'm always trying to be a better version of me."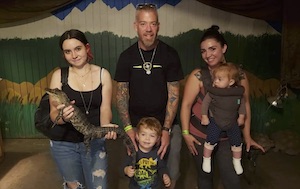 Ready is willing to talk openly about his experiences and following a new path. "I offer as much conversation as a person can stand," he said. "I've opened my family, my home, my story, my life to everyone in my life, but ultimate peace is a personal conscious choice. I also understand challenges; some challenges need more than a timely phone call; some take years – even a lifetime to overcome. It's about understanding ourselves, being honest with ourselves and never losing sight of our goal."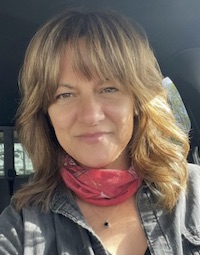 Shannon Huffstickler, connecting with community
Surely there is not a person in this industry who has not been touched in some way by Schluter Systems' Liaison to the Social Media Community, Shannon Huffstickler. She's a frequent and encouraging presence at industry events, exhibiting authenticity and an easygoing, down-to -earth manner in all she does.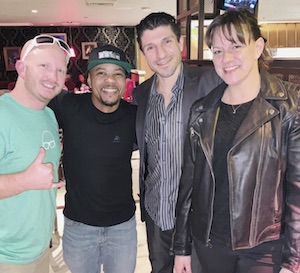 Her grounded demeanor has been honed through battles with fears in many forms – i.e. fear that she wouldn't be okay or that she wasn't "enough." She turned to alcohol and marijuana in her teens and twenties to get relief, "but eventually they turned out to be Trojan Horses that brought in more problems than they could solve."
She abandoned the substances in 2003, and has been clean and sober for nearly 20 years. She also wrangled with a tendency to use work, money, and relationships to obtain the feeling of "okayness." In overdoing all of those, not only did she never quite get the peace of mind she was after, but "caused myself and others a lot of pain in the process," she said.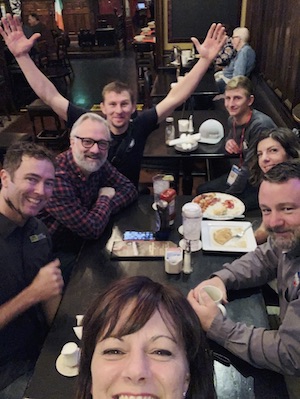 People willing to open up about their own struggles helped nudge her toward wholeness, beginning her clean and sober journey as she entered the tile industry. She chooses, "to stay open about my struggles and also pay attention to others who do the same," she said. "I have discovered many comrades within our tile community and we check in on each other regularly which is…a huge source of comfort and strength for me."
Another key component in her wellness is incorporating as much down-time as possible – stepping back from the daily grind to reflect and check in with herself. This may take the form of days off with no obligations, sleeping, or a long drive. She also journals, meditates, prays, listens to music, reads and spends time, "with honest people whether they are friends, family or strangers – and I try to put healthy or comforting foods in my body and healthy thoughts in my mind." She's learned over the years that doing this BEFORE she gets overloaded prevents her from going into "code red," and helps her function better in the world.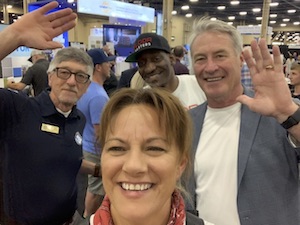 Huffstickler feels that maintaining a positive relationship with vulnerability is, "not only liberating for me, but also allows others to feel more at ease, so that has enriched many of my relationships," she said. "Being aware of my own shortcomings has enabled me to be more tolerant and compassionate toward others, which also make for great relationships. Because I feel so much of our business is all about relationships, I feel like a lot of my successes are directly due to my desire and my ability to relate to people on a very basic human level rather than limiting our interactions to business concerns."
Huffstickler and Ready both recommend 12-step programs and church as places to seek support where "you can hear messages of hope and love and to be in an environment that cares about people," Ready said. "That's a critical catalyst of self-worth. Investing in ourselves is very important. Reading, learning, artistic, positive social interactions are all tools to self investment."
Huffstickler adds one-on-one or group therapy can also be beneficial: "Anywhere there are people talking openly about the 'it' you're struggling with. Seek and ye shall find," she said.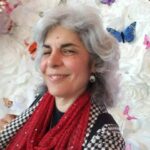 Editorial Director and Senior Writer for TileLetter and TileLetter ARTISAN
Lesley Goddin has been writing and journaling since her first diary at age 11. Her journey has taken her through a career in publishing and publicity, landing her the editor position of TileLetter and its special publications in 2006. Her goal is to educate, inspire, recognize and encourage those in the tile industry -- especially the tile and stone contractor. Other interests include the soft, purring marvels known as cats, labyrinth walking, drumming and percussion, and a range of spiritual, musical and artistic pursuits.