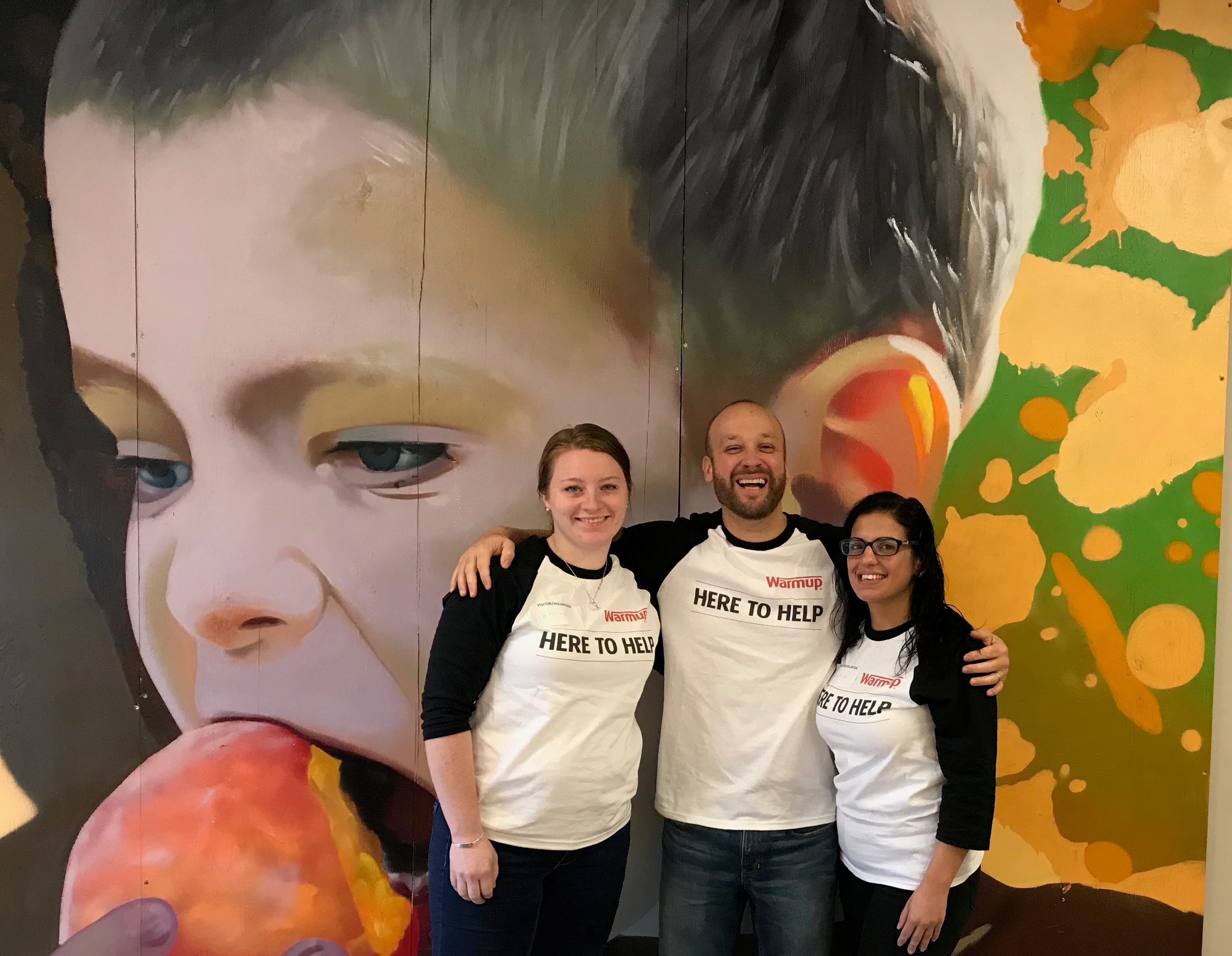 Corporate Social Responsibility describes efforts made by companies to improve our society. By embracing social responsibilities in the workplace, companies can inspire and empower their employees in new ways every day. Warmup® believes in giving back to the community where it lives and works, and is proud to announce a partnership with the Connecticut Food Bank.
In September, Warmup® made a commitment to have employees volunteer at the Connecticut Food Bank every month. Since this time, the Warmup® team has donated goods as well as hundreds of hours of service to the organization's main distribution center in Wallingford, Connecticut.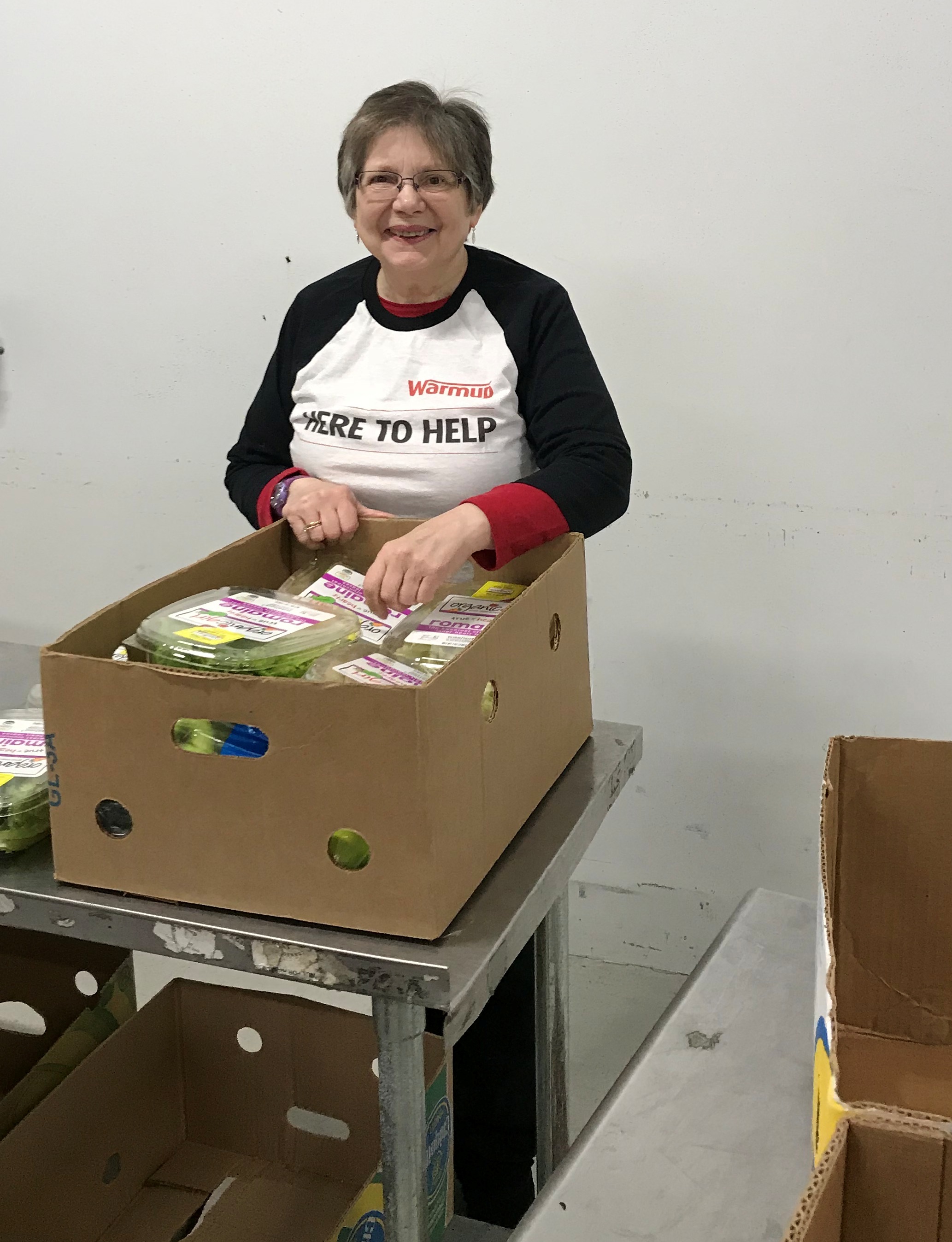 Working Together to Help Neighbors in Need
 Warmup is pleased to join forces with the Connecticut Food Bank to help fight hunger in the state of Connecticut where 1 in 8 people struggle with hunger (CT Food Bank, 2018).
Warmup employees are encouraged to participate in open volunteer sessions at the Connecticut Food Bank the first Thursday of each month. Willing individuals rotate attendance to participate in a volunteer session, sorting food for our neighbors in need instead of spending time in the office on their regular responsibilities. Food sorted by volunteers is regularly distributed across the state through a network of community-based programs.
About the Connecticut Food Bank
The Connecticut Food Bank is the largest source of emergency food in Connecticut. Last year the Connecticut Food Bank distributed enough food to prepare more than 21 million meals to people in need. Through mission-driven programs, the Connecticut Food Bank is able to reach the nearly half a million Connecticut residents that struggle with hunger across the state (CT Food Bank, 2018).
Volunteers are needed at the main distribution center on a weekly basis. Shifts are from 9am- 12pm, Monday through Friday and 1:00 pm to 3:00 pm, Monday through Thursday.
About Warmup
According to the company, Warmup is the world's best-selling underfloor heating brand. The North American Warmup headquarters is located in Danbury, Connecticut and serves the United States, Canada, and Mexico. Warmup products are sold through retail locations and Warmup actively supports our partners in promoting and installing our heating products for comfort, primary heating, and snow melting purposes.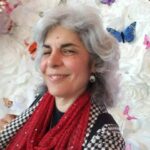 Editorial Director and Senior Writer for TileLetter and TileLetter ARTISAN
Lesley Goddin has been writing and journaling since her first diary at age 11. Her journey has taken her through a career in publishing and publicity, landing her the editor position of TileLetter and its special publications in 2006. Her goal is to educate, inspire, recognize and encourage those in the tile industry -- especially the tile and stone contractor. Other interests include the soft, purring marvels known as cats, labyrinth walking, drumming and percussion, and a range of spiritual, musical and artistic pursuits.