If 2020 had gone according to plan, we would all be meeting today in New Orleans today at Coverings 2020. Alas, COVID-19 changed all that, but that doesn't mean the innovation and information offered at the in-person show is lost. A lot of features are being presented via "Coverings Connected" — a virtual trade show developed by the Taffy Event Strategies, Coverings' management company.
Visit coverings.com, where you can explore exhibitors, take advantage of learning opportunities – some with AIA and IDCEC CEUs — view Engage Interviews with industry leaders moderated by Irene Williams, see exhibitor videos and trend information.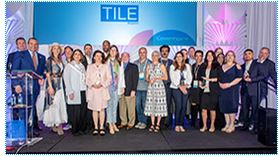 The CID Award winners and Coverings Rock Stars will be celebrated all week long at coverings.com. On Tuesday, there is a special session for Coverings Rock Stars and young professionals, plus a Zoom networking happy hour from 4:30 p.m. to 5:30 p.m.
The ever-popular Demo Stage is now a Digital Demonstration Stage with how-to –videos and product demonstrations to keep you up to date on materials and techniques. And there's a connect feature that will put you in touch with others who are "attending" Coverings Connect and help you do business virtually.
And stay in touch with your peeps by sharing your experiences on social media with the hashtag #CoveringsConnected.
This morning — as you're reading this story and exploring coverings.com — media is attending three hours of press conferences from Tile of Spain, Ceramics of Italy, Tile Council of North America, Ceramic Tile Distributors Association and National Tile Association. You'll discover findings of those events on these digital pages as the week unfolds.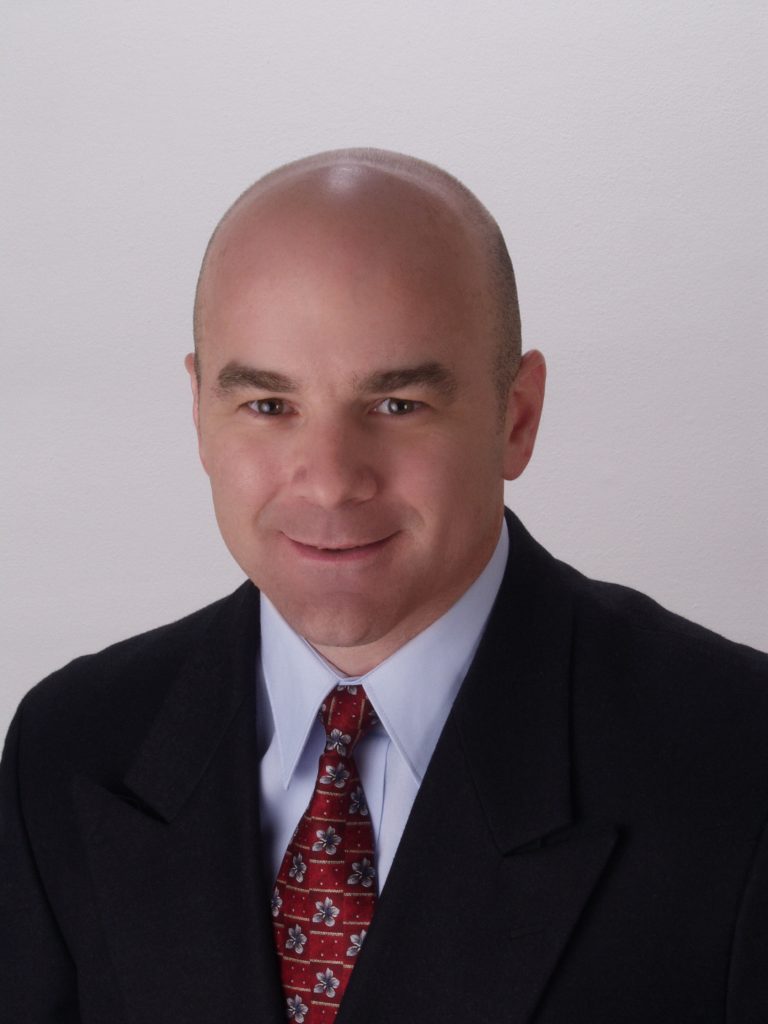 Thursday is Contractor Day, with special features for contractors and installers. One of those is the webinar listed under Learning Opportunities from 12:30 – 1:30 p.m. by Wally Adamchik, President of FireStarer Speaking and Consulting. He'll explore the findings of the NTCA Culture Survey, and discuss leadership in the face of COVID-19.
If you are looking for new products, head to coverings.com and search the Online Product Gallery/New Product Showcase. And I want to bring your attention to Lamosa (which you can also find here), which has taken virtual trade shows to a high level by providing a virtual booth. Load the page and you'll be gently guided throughout the booth where new products are displayed with information icons that bring you to panels with detailed photos and specs about each product. There's a diagram of the booth with red dots – click on the dots and you'll be taken immediately to that "room" where you can view products at your own pace. Kudos to Lamosa for using technology to best effect to communicate its products to a worldwide audience.
This is a brave new world, and we at TileLetter are exploring it right along with you. Keep checking back here and on TileLetter on Facebook for ongoing news of the show as it unfolds this week.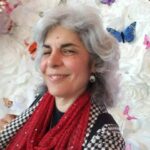 Editorial Director and Senior Writer for TileLetter and TileLetter ARTISAN
Lesley Goddin has been writing and journaling since her first diary at age 11. Her journey has taken her through a career in publishing and publicity, landing her the editor position of TileLetter and its special publications in 2006. Her goal is to educate, inspire, recognize and encourage those in the tile industry -- especially the tile and stone contractor. Other interests include the soft, purring marvels known as cats, labyrinth walking, drumming and percussion, and a range of spiritual, musical and artistic pursuits.