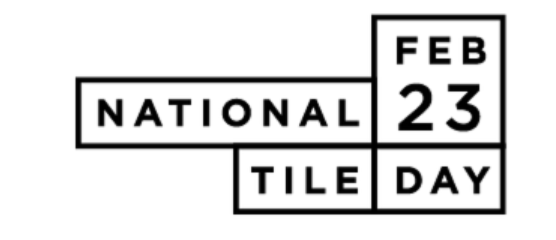 (ARLINGTON, VA – February 20, 2018) Coverings, the largest international tile & stone show in North America, invites the industry to join in celebrating National Tile Day on February 23. Established in 2017 to recognize the value and importance of tile in architecture and design, the Registrar at National Day Calendar has marked the annual celebration of this timeless, global element of architecture and design.
"As the second National Tile Day approaches, we look forward to taking a moment to recognize and celebrate the many benefits of tile, and continuing to educate trade and consumer audiences on the elements of tile that make it an outstanding material for a diverse array of residential or commercial projects," said Alena Capra, Coverings' Industry Ambassador. "In addition, National Tile Day acts as a preview to the innovative and exciting tile products and trends that will shape industry conversations at Coverings in May."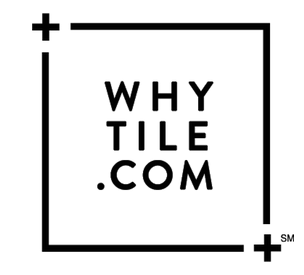 Building on the tile industry's "Why Tile?" initiative, National Tile Day champions the merits of tile that make it one of the most practical building materials. These merits include tile's durability and sustainability; resiliency; versatility in use, indoors and out; ease of upkeep and maintenance; energy efficiency; and health benefits, including no VOCs. These factors, along with its beauty and flexibility, allow designers to utilize tile in its many forms to create unique and stunning installations that last a lifetime.
On Friday, February 23, National Tile Day will be celebrated with unique digital activations, providing special opportunities for trade and consumer audiences to learn more about tile. Members of the industry are invited to join the conversation on social media by sharing new products and trends or inspiring projects that showcase the many benefits of tile while using #WhyTile, #NationalTileDay, and #Coverings2018. For full details regarding Coverings and National Tile Day, please visit coverings.com/nationaltileday.
Following National Tile Day, the 2018 Coverings show provides ample opportunities for its attendees to learn about installation standards and best practices, the merits of selecting tile, and the latest introductions to the tile market. Attendees will also have access to a thorough program of CEU-accredited seminars, demonstrations, and networking opportunities. Coverings returns to the Georgia World Congress Center in Atlanta, GA from May 8-11, and will bring together 1,100 exhibitors representing over 40 countries across 400,000 square feet of exhibition space.
Coverings Social Media
Facebook: facebook.com/CoveringsShow
Twitter: @Coverings, #Coverings2018
Pinterest: pinterest.com/Coverings
Instagram: instagram.com/CoveringsShow
YouTube: youtube.com/TheCoveringsShow
LinkedIn: linkedin.com/groups?mostPopular=&gid=1693367
Google +: google.com/+Coverings
Blog: coverings.com/blog
About Coverings
Coverings is the largest and most important ceramic tile and natural stone trade fair and expo in the United States. It features exhibitors from more than 40 countries and is the stage for introducing some of the most innovative tile and stone products in the world.
The exposition serves as a valuable resource for continuing education for all segments of the industry, with more than 75 informative, accredited seminars and live demonstration sessions throughout the show, all free of charge. Coverings attracts thousands of distributors, retailers, fabricators, contractors, specifiers, architectural and design professionals, builders and real estate developers, as well as journalists and bloggers who cover this vital and dynamic industry.
Sponsors of the show are The Ceramic Tile Distributor Association (CTDA), Tile of Spain/Spanish Ceramic Tile Manufacturer's Association  (ASCER), Ceramics of Italy/Confindustria Ceramica, National Tile Contractors Association (NTCA) and the Tile Council of North America (TCNA). The show is managed by Taffy Event Strategies, LLC.
Coverings 2018 takes place May 8-11 at the Georgia World Congress Center in Atlanta, GA. For more information, visit coverings.com or contact Taffy Events, Coverings Show Management, 703-539-5504.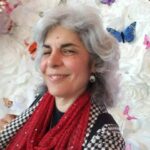 Editorial Director and Senior Writer for TileLetter and TileLetter ARTISAN
Lesley Goddin has been writing and journaling since her first diary at age 11. Her journey has taken her through a career in publishing and publicity, landing her the editor position of TileLetter and its special publications in 2006. Her goal is to educate, inspire, recognize and encourage those in the tile industry -- especially the tile and stone contractor. Other interests include the soft, purring marvels known as cats, labyrinth walking, drumming and percussion, and a range of spiritual, musical and artistic pursuits.