As Publisher of TileLetter and Executive Director of the National Tile Contractors Association (NTCA), I have enjoyed interviewing a variety of guests from all aspects of the tile industry this past year in our One-to-One column. Throughout the year, I have tried to focus on specific questions or topics for our guests. For this issue, I have taken the liberty of addressing five topics that I think our readers would be interested in, related to the direction the NTCA is taking to remain relevant as a leading trade association in the flooring industry.  
---
How significant has the COVID-19 pandemic been for NTCA in 2020 and do you expect this to continue into 2021?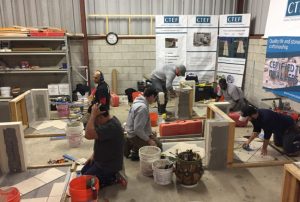 The impact of coronavirus was felt immediately. The heart and soul of our association are the training and education programs we offer throughout the country. In addition, NTCA supports the Ceramic Tile Education Foundation (CTEF), and its Certified Tile Installer (CTI) Program. As you can imagine, we had to cancel hundreds of educational seminars, training programs, certification tests, and events.
In addition, NTCA is a sponsoring association and partner in the joint venture called Coverings, the largest tile and stone show in North America. We were forced to cancel that show in April. We hope to be able to collaborate with our association partners to produce a show for 2021, currently scheduled for April in Orlando.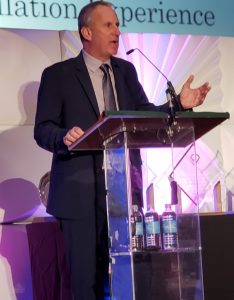 The impact of these postponements has been significant. Fortunately, we have received incredible support from our members, including contractors, consultants, distributors and manufacturers. This has enabled us to continue planning events in 2021, with the hope of safely offering programs. The NTCA is in solid financial position, and we consider ourselves fortunate to have the strong support of volunteers on our board of directors and executive committee, helping us to make solid business decisions moving forward.
What steps are you taking to ensure NTCA success in 2021 and beyond?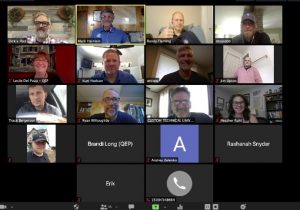 The entire staff and board of directors met in June and made some key decisions that will position NTCA well for 2021 and further. We invested in equipment to produce educational videos and content that can be used on platforms like YouTube and our NTCA University Learning Management System. Our staff will use these tools if they are unable to travel due to COVID-19, but they will also be able to utilize them when we are cleared to return to performing live educational programs and events. Most associations have reacted quickly to offer virtual platforms in a variety of ways, and to be honest we are all flying by the seat of our pants to see what works. To be efficient, NTCA has partnered with several association leaders to share best practices with each other in costs and strategy. This has proved to be invaluable. It has resulted in sharing important information related to applying for Paycheck Protection and Forgiveness for COVID-19 relief, as well as the investment of our equipment and the utilization of virtual platforms to offer to the industry.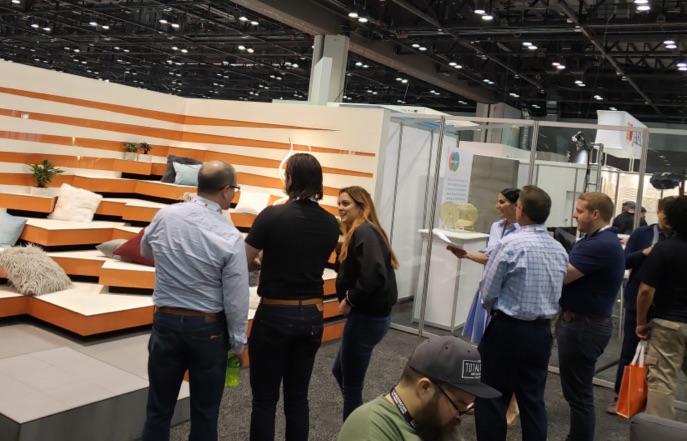 What lessons have you learned this year because of the world we now live in?
I have learned to never take anything for granted. Things were going very smoothly in the tile industry and for the NTCA. Our membership was growing, and feedback we were receiving from industry supporters was encouraging. All of this changed with the onslaught of the virus. Since we rely heavily on trade show revenue, and our membership growth is most often generated from conducting physical training and educational workshops, we were forced to reexamine everything that we do. As a result, we have invested in digital platforms for education, as well as the way we communicate to the industry in TileLetter and in our association newsletters. I think these investments will pay great dividends to NTCA in the future, but it has been a challenging year to say the least.
What are some of the most important programs NTCA will focus on in 2021?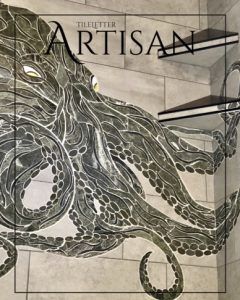 We at NTCA still believe that we bear a strong responsibility to help cultivate new workers to enter the trade. As a result, we will continue to look to ways that we can use our Apprenticeship Program (Guidelines approved by the Department of Labor in 2019) to help our members both recruit and train quality people to join our growing industry. We have made headway in some markets with this, and we are joining other trade associations in exploring ways to offer flooring training programs in a pre-apprenticeship level at high schools and vocational schools. The most effective way to do this is to find contractors and associate partners who may see an opportunity in their community and to work with NTCA staff to use or modify our curriculum to fit these needs. If we can have success in some markets in pilot programs, we can create additional programs for other leaders to consider.
Another point of emphasis for NTCA is to proudly communicate the skills required for individuals who master the art of tile installation. We will be launching TileLetter ARTISAN in 2021, which will replace our TECH and TRENDS issues with a focus on the artistic components that make our industry different and unique. This involves both design and installation, as well as manufacturing. We will continue to feature awards and stories that highlight the true artisans and craftspeople that make our trade so special, and we will do this both in print and in digital formats.
Any final thoughts to add?
I wish I knew what was in store for us moving into 2021. We are prepared to offer training programs safely and efficiently. We expect to be able to offer many of these programs early in 2021, as soon as our sponsors and hosts feel comfortable supporting these efforts. We also are cautiously optimistic that we can participate in trade shows and we are working closely with management to figure out what this will look like and if it will include virtual or hybrid content platforms. Like everything else in life, change is not always bad and is often necessary and positive. We will embrace these changes and we expect the association will be better because of them.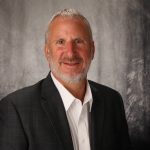 Bart Bettiga is the Executive Director of the National Tile Contractors Association and Publisher of TileLetter. Bettiga is a member of the Board of Governors of Coverings, one the largest tradeshows in North America. He has over 30 years of experience in the tile and stone industry and has served as the NTCA Executive Director since 2002. He is a well known speaker and author on ceramic tile and natural stone distribution and installation. He oversees the financial operations of the NTCA, TileLetter and the Ceramic Tile Education Foundation.