NEW YORK, NY — June 2019 — Nemo Tile + Stone, a New York City-based provider of top-performing surface materials, is excited to announce the opening of their new, ground level, showroom in Philadelphia at 240 N. 2nd St. The showroom is located in the heart of Philadelphia's Old City District, joining industry compatriots such as Poggenpohl, in establishing a neighborhood dedicated to providing the best in high design to the region. The showroom's thoughtful design underscores this initiative, and will be positioned as a center of design culture and networking, with events, panels, and seminars frequently being hosted in the space. In addition, all of the latest Nemo Tile + Stone offerings will be on display in the showroom, including the new spring collections that launched this May.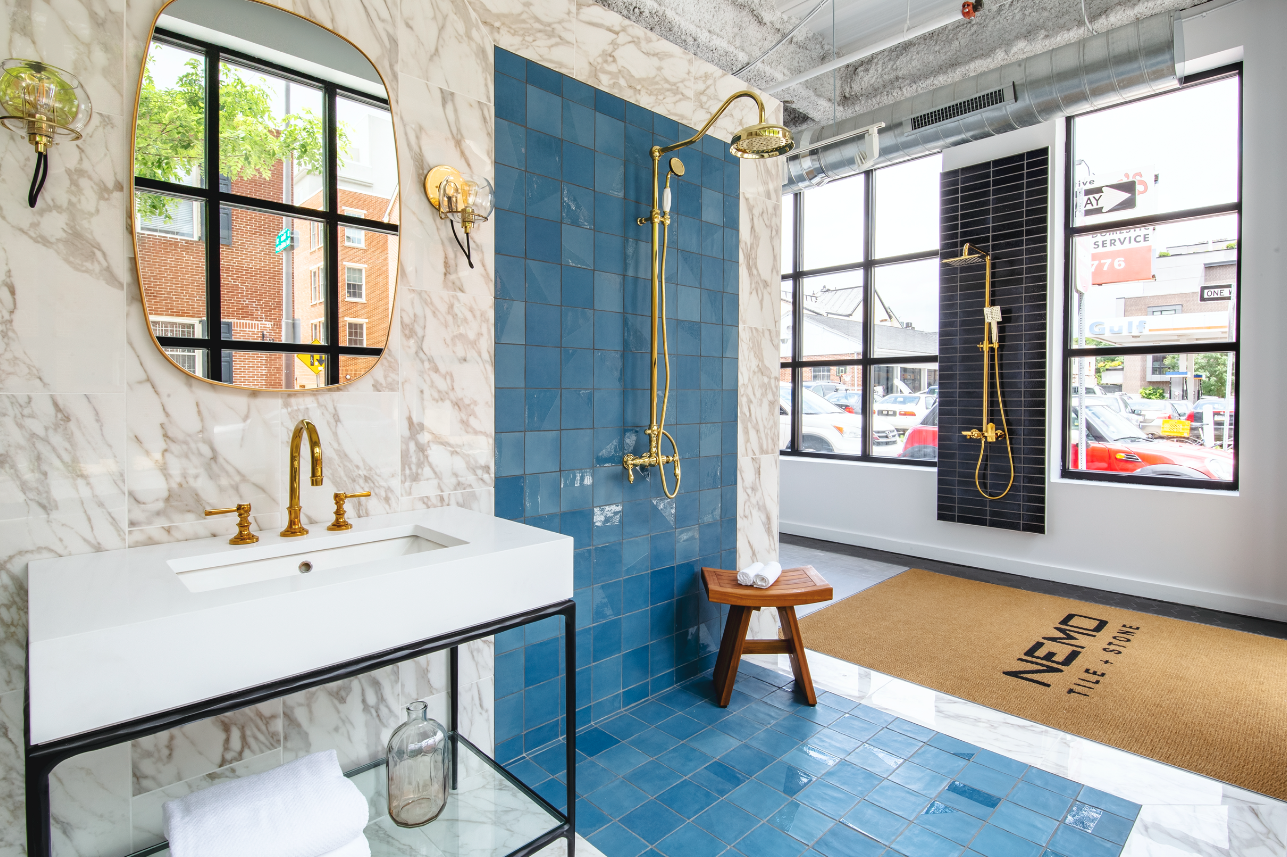 "We are thrilled about our new location in Philadelphia," comments Matt Karlin, President of Nemo Tile + Stone. "This expansion has felt like a long time coming and we are hitting the ground running, relocating one of our long-standing employees to the area and hiring new team members based in Philadelphia, so that our presence in the city is stronger than ever. I am looking forward to seeing the success of the space and the district emerge as a destination for design."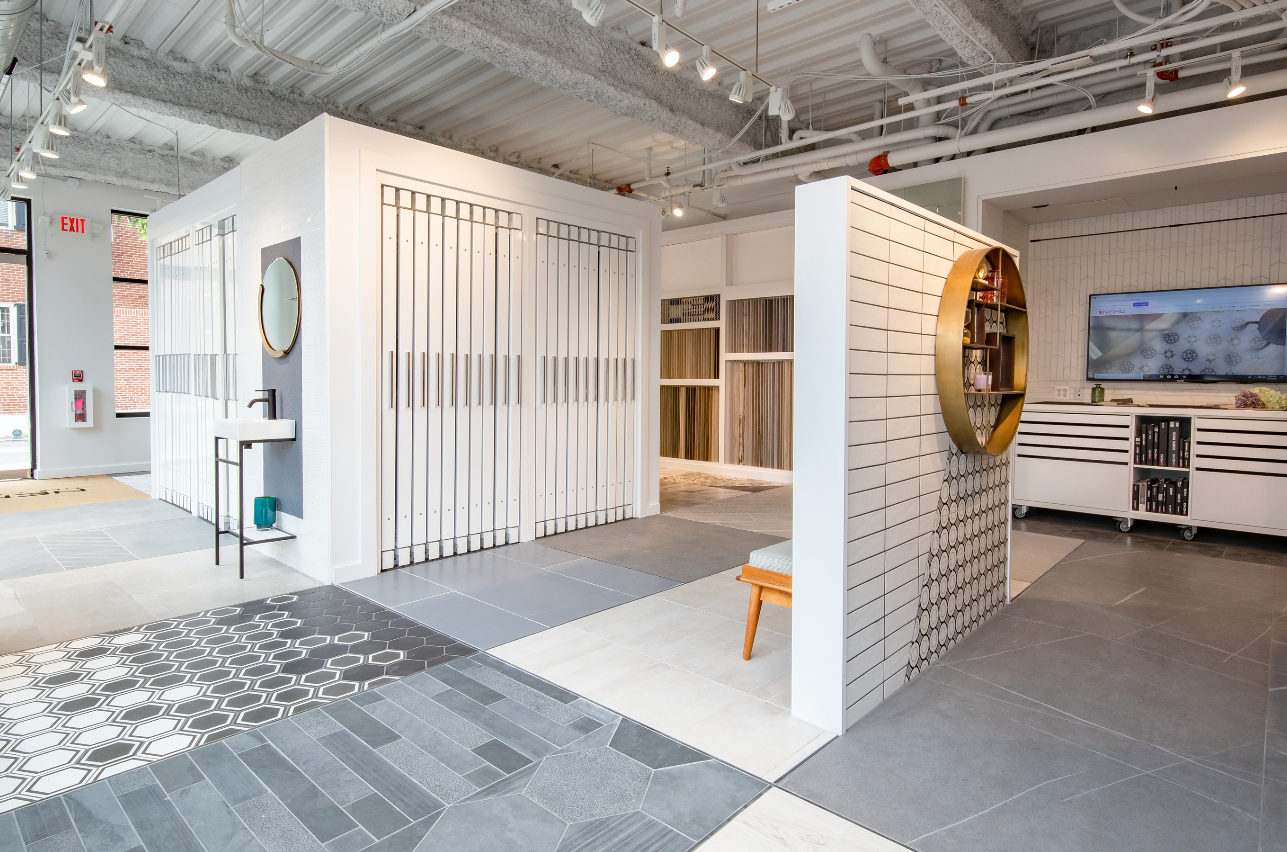 The newly-appointed team spearheading sales in Philadelphia will include Priscilla Bissi, a long-standing member of the Nemo Tile + Stone team who has relocated to the Philadelphia region, as well as Carol Meade, Emily Metro, and Rachel Salomon. For additional information on each of these integral team members, please see below.
About Priscilla Bissi: Priscilla Bissi brings over 12 years of experience to Nemo Tile + Stone's dedicated Philadelphia team of sales professionals. Tasked with connecting the region's architecture and design community with Nemo Tile + Stone's vast portfolio of products, Priscilla informs clientele through an infusion of expertise in design. Well-informed across a number of sectors, from hospitality to residential, Priscilla demonstrates a tailored approach to every project.
About Carol Meade: In her position of A&D Account Manager, Carol is responsible for identifying, quoting, and generating tile and stone sales in the Philadelphia market. Based in the company's new showroom, Carol readily maintains relationships with architecture and design firms aiming to specify tile and stone for projects of every classification from hospitality to commercial spaces. Product activations are led by Carol and her team through showroom events and area trade shows. In her ten-year tenure within the architecture and design industry, Carol has grasped and accomplished a deep understanding of the marketplace's idiosyncrasies, yielding top sales in her position. Previously, Carol worked in the Information Technology industry.
About Emily Metro: In her position as A&D Account Assistant, Emily is responsible for fostering relationships with Philadelphia-based firms to generate tile and stone sales, ensuring that the specific needs of each firm are met with Nemo Tile + Stone offerings. Based in the company's new showroom, Emily aims to maintain and cultivate architecture and design firm relationships within all realms of the surfacing industry. Equipped with a background in ceramics, Emily has a complete understanding of each step of the tile business, from design, to creation, to specification. With many years of experience behind her, Emily has built relationships that are invaluable to the growth of Nemo Tile + Stone and their presence in Philadelphia.
About Rachel Salomon: Equipped with nearly twenty years of experience in the design industry, Rachel leads a team of skilled professionals at Nemo Tile + Stone as the Showroom Manager for the Philadelphia location. Rachel's extensive product knowledge is utilized to educate and better the customer's experience. In her position, Rachel maintains the showroom's strong visual appearance and generates sales through effectively executing merchandise strategies. Rachel keeps a keen eye on all daily operations of the Nemo Tile + Stone showroom managing inventory and the ordering of materials.
To learn more about Nemo Tile + Stone, visit www.nemotile.com. Keep up with the company's latest collections and news by following them on Instagram @nemotile, Twitter @Nemo_Tile and Facebook @NemoTileCompany.