Neolith SKYLINE + PURETi Sustainable Façade System Wins at New York Ceremony; Awards Celebrate 31 Years of Honoring Innovators and Innovation

 Castellón, Spain (April 23, 2018) – The Edison Awards™, celebrating 31 years of honoring the best in innovation and excellence in the development of new products and services, announced that Neolith SKYLINE + PURETi was voted the Gold Collective Disruption Winner at the April 11th event at The Capitale in New York City.
The Neolith SKYLINE + PURETi treatment offers architects and designers a sustainable surface for residential and commercial building façades. The eco-friendly, photocatalytic PURETi surface treatment transforms Neolith sintered stone façades into self-cleaning air purifiers – consequently reversing pollution, dramatically improving air quality, and enabling the slabs to stay cleaner for even longer.
Travis Conrad, architectural consultant at Neolith by TheSize and Glen Finkel, cofounder and president of PURETi joined hundreds of senior executives from some of the world's most recognized companies to acknowledge the hard work and commitment of all of the 2018 Edison Award winners.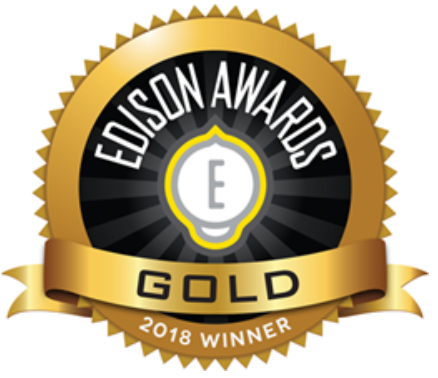 Being recognized with an Edison Award has become one of the highest accolades a company can receive in the name of innovation and business. The awards are named after Thomas Alva Edison (1847-1931) whose inventions, new product development methods and innovative achievements literally changed the world, garnered him 1,093 U.S. patents, and made him a household name around the world.
"Our judges recognized Neolith SKYLINE + PURETi as a true innovator out of the many products in its category," said Frank Bonafilia, executive director of the Edison Awards.
The ballot of nominees for the Edison Awards™ was judged by a panel of more than 3,000 leading business executives including past award winners, academics and leaders in the fields of product development, design, engineering, science and medical.
"We are thrilled that joining forces with PURETi has enabled Neolith to take its sintered stone surfacing to the next level and become an Edison Awards Gold winner," said Mar Esteve, director of marketing, TheSize Surfaces. "We pride ourselves on being a part of noteworthy design projects around the world, and now we are able to improve buildings with surfaces that heal the environment."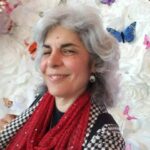 Editorial Director and Senior Writer for TileLetter and TileLetter ARTISAN
Lesley Goddin has been writing and journaling since her first diary at age 11. Her journey has taken her through a career in publishing and publicity, landing her the editor position of TileLetter and its special publications in 2006. Her goal is to educate, inspire, recognize and encourage those in the tile industry -- especially the tile and stone contractor. Other interests include the soft, purring marvels known as cats, labyrinth walking, drumming and percussion, and a range of spiritual, musical and artistic pursuits.