There are many benefits to being a contractor member of NTCA. If you are wondering what they are, take a look at the May TileLetter Benefits Box to see them all in one fell swoop.
There are additional paybacks to being one of the elite contractor members known as NTCA Five-Star Contractors. This group has a rigorous set of requirements to join, but enjoys special perks such as manufacturer discounts, special regional training opportunities and attendance at the annual NTCA Five-Star Summer meeting. At the summer meeting they are privy to top-notch speakers, presentations and demos on technical and business aspects of their business, and ample chance to network with fellow Five-Stars to share best practices.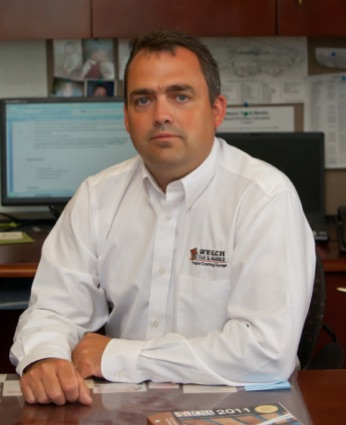 Sometimes, partnerships grow out of membership in this network of high-caliber contractors. A joint venture between Welch Tile & Marble Co., in Kent City, Mich., and Kemna Tile in Dallas, Texas, is one such partnership that owes its beginnings to a Five-Star connection. 
Working together
Dan Welch of Welch Tile & Marble and Barry Kemna of Kemna Tile worked together before they became NTCA Five-Star Contractor members, spurred by the need to diversify in light of the 2008 downturn. In the tradition of NTCA members helping each other, Welch Tile – at the time a labor-only company – received a hand from full-service contractor Kemna Tile, both of whom were NTCA board members at the time, about 2010.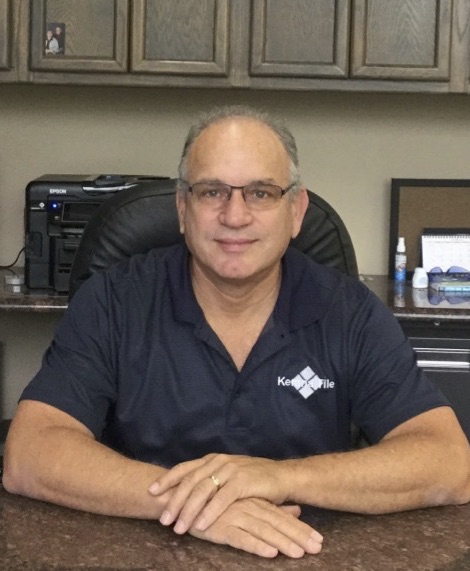 "The relationship blossomed since we were sharing labor," Welch said. "We took a lot of risks together. Now we are team building." Before Kemna developed its own terrazzo team, there was a lot of terrazzo work across the country with clients Kemna had relationships with, and Welch was able to joint-venture with an experienced crew.
Over the years, Welch grew into a full-service company and in 2017, "sold more work than we could do," Welch said. Kemna came to Welch's aid on the Klondike Cheese plant project in Monroe, Wis., and terrazzo projects Travers City East Elementary and Mercy Hospital in Muskegon, Mich. "Roles go back and forth, based on workload," Welch said. 
Working on projects like the Duke Cancer Center in Durham, N.C., Portneuf Medical Center in Pocatello, Idaho, Seton Medical in Killeen, Texas, the Federal Building in Tuscaloosa, Ala., and the Faena Forum Event Center in Miami spawned a learning friendship, in which each company learned how each others' team operates. 
"In Miami, the project scope expanded," Welch explained. "Welch shipped a terrazzo grinder down. It helped him to not have to put out $30,000 for a grinder, and it helped us get the job. We pool our labor forces, equipment and people," he added, shipping equipment to or from Texas and Michigan where needed.
Kemna remarked, "We are both working on projects out of town, having the confidence to know Dan will send folks if we get behind. That gives us confidence to bid; we have another resource to call on for labor."
At times, the company has pulled in other NTCA Five-Star Contractors to assist; for instance, Neuse Tile Service in Youngsville, N.C., did all the tile work on the Duke Cancer Center, and Collins Tile and Stone in Ashburn, Va., partnered on a D.C. project. 
The arrangement offers tremendous flexibility, offering both companies opportunities to take jobs they wouldn't be able to complete on their own. Plus, they are pooling their expertise to make better business decisions, touching base once or twice a week. "Between the two of us, 150 people are at stake," Kemna said. 
The NTCA Five-Star connection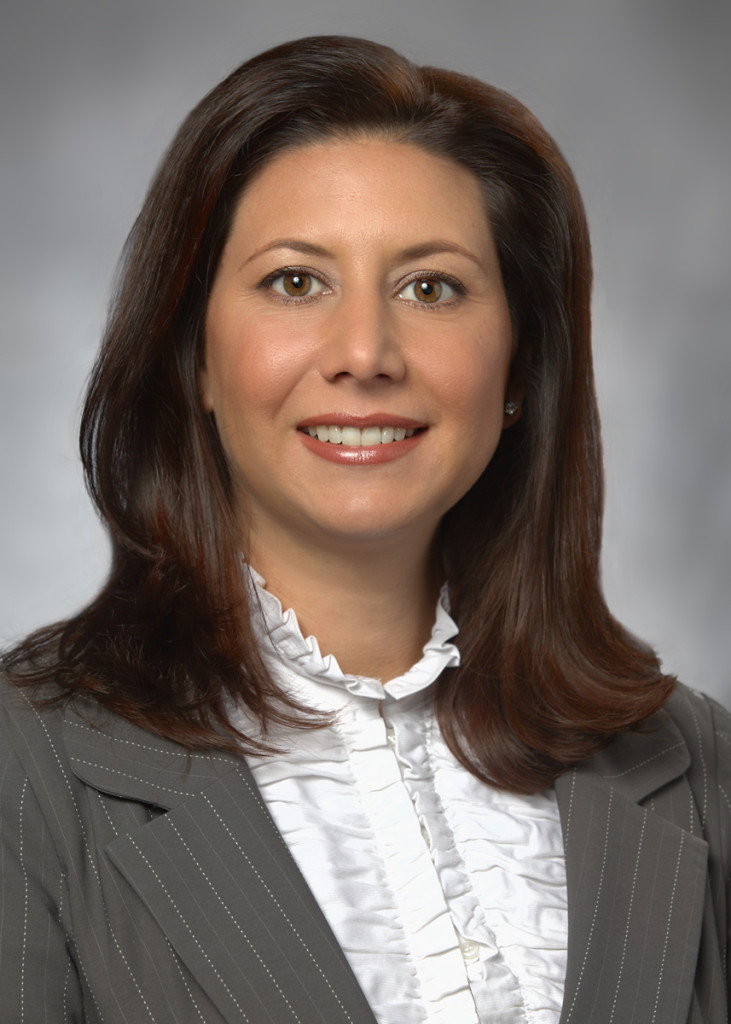 The NTCA and caliber of the NTCA Five-Star Contractor community laid the groundwork for this relationship to blossom. "We come together at meetings as part of a bigger group, and there's an opportunity to have growth," said Amber Fox, NTCA Five-Star Contractor Program Director. "The NTCA Five-Star Program is the catalyst of bringing people together and providing opportunities."
"NTCA Five-Star is an opportunity to start relationships so things can happen in the future," Welch said. "If you are going to take on that big a risk, you need someone you can trust. Without NTCA or NTCA Five-Star – or both – we would never have gotten to that level to take on that risk." Plus, Welch added, "If you enjoy each other, it makes it easier to do."
"NTCA Five-Star has allowed us to make our businesses stronger," Kemna added. 
At the upcoming NTCA Five-Star Summer Meeting July 16-19 in Montreal, Fox will offer non-competing contractors who are interested in exploring joint venture possibilities the opportunity to process issues together to open the door for reciprocal communication and relationship building. Depending on feedback, follow-up opportunities will be planned. 
"Due to relationship with Dan, it's given more opportunity," Kemna said, pointing out that the synergy between the two companies has provided a buffer against competition. 
"We are NTCA Five-Star contractors that do tile, but businesses have grown and incorporate other things," Kemna added. "Carpet contractors started taking work away from us by being able to do carpet and adding tile. Now I see because we are doing terrazzo, polished concrete, stone panels, thin panels and tile, we are the biggest piece to put under contract. If we ONLY did tile, it would be easy for carpet guys to take it over."
Welch said that his partnership with Kemna helps manage schedules and the fluctuations of the economy. "You surround yourself with people who have strengths where you are weak," he said. "Change is inevitable – managing it is everything." 
––––––––––
For more information on becoming a NTCA Five-Star Contractor, contact Amber Fox at 858-674-6908 or at [email protected].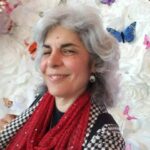 Editorial Director and Senior Writer for TileLetter and TileLetter ARTISAN
Lesley Goddin has been writing and journaling since her first diary at age 11. Her journey has taken her through a career in publishing and publicity, landing her the editor position of TileLetter and its special publications in 2006. Her goal is to educate, inspire, recognize and encourage those in the tile industry -- especially the tile and stone contractor. Other interests include the soft, purring marvels known as cats, labyrinth walking, drumming and percussion, and a range of spiritual, musical and artistic pursuits.