The National Tile Contractors Association (NTCA) has announced its 2020 Tile Setter Craftspersons of the Year Award in both the residential and commercial categories. 
On the commercial side, the winner is Ferid Hasic of Grazzini Brothers & Company, Eagan, Minn., while the recipient in the residential category is Leo Reynaga of Visalia Tile in Visalia, California.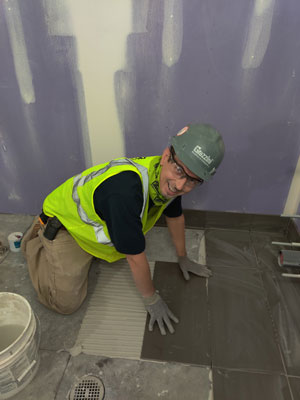 Florida-bound
The winners receive round-trip airfare for two to Coverings 2021, scheduled to take place at the Orange County Convention Center in Orlando, Fla., next April, as well as hotel accommodations for a three-night stay. They will be recognized at the annual NTCA Awards Night during the show. 
"Since Total Solutions Plus was changed to a virtual event this year due to COVID-19," explained Bart Bettiga, NTCA's executive director, "we will be presenting the award to Ferid and Leo at Coverings 2021."
Praiseworthy achievement
Nyle Wadford, a residential category judge and industry consultant, noted, "I am honored to be chosen to judge these entries. Viewing their work and their dedication to their craft was an uplifting experience. When this fast-paced world in which we live demands that it be done more rapidly with 'get by' quality, these entrants eschew that notion and proved their dedication to quality on each of the installations reviewed.
"It is both pleasing and humbling to know that there are still tile installers today that adhere to these practices," he added. "Congratulations to all the entrants. They're all winners in my book."
Rod Owen, C.C. Owen Co., Mike Micalizzi of Custom Building Products, and James Woelfel, consultant, scored the commercial entries. Jan Hohn of Hohn & Hohn, Inc., William White, ARDEX, and consultant Nyle Wadford judged the residential entries.
Judging criteria for the awards included the following factors:
15 years or more setting tile, and continuing to set tile as part of the job today (Yes/No)
Technical Correctness of tile installations – 25%
Craftsmanship/Artistry – 30%
Ability to Resolve Tile Installation Problems – 20%
Self-Improvement/Continuing Education – 15%
Mentoring/Leading Others – 10%
How they got here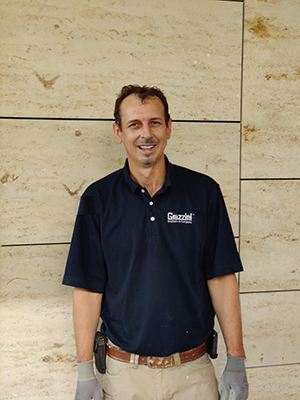 Hasic was nominated for the award by Greg Grazzini, CEO and president, Grazzini Brothers and Company, while Reynaga was nominated by Teresa Inglehart, residential operations assistant, Visalia Tile. Both winners hailed from NTCA Five-Star contractor member companies.
Hasic grew up in Bosnia and learned the tile trade from a third-generation tile setter in Germany. He and his family moved to the U.S. in January 1998 and he became a naturalized U.S. citizen. His training in Germany allowed him to obtain his Tile Setter Journeyman card with the local union. He also holds a Stone Mason Journeyman card.
He supervises up to 45 workers with Grazzini Brothers and Company, while mentoring crew and overseeing projects, and has become a role model for his crew members.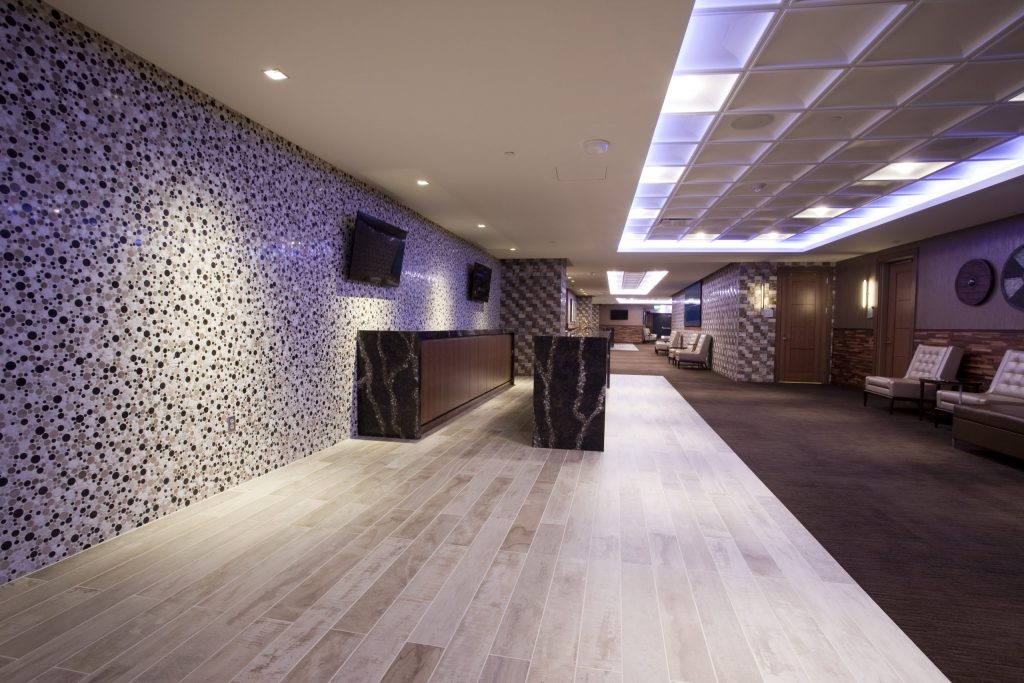 "If I show the people by my working hard, they will work hard," Hasic said. "I take pride in my work and want to set a good example. I strive for no punch list on every job. It is important for the people to see that I put myself in their shoes – both my crew and the company. I want to do a good job, so the company gets more jobs. If the company prospers, I will prosper."
As a young father who started working before finishing high school, Reynaga came to Visalia Ceramic Tile with no experience, and learned his craft through training with owner Robert Martinho, discovering that this career could provide a good living for his growing family. Inglehart said his go-getter attitude propelled him to success.
"Today, with over 24 years in the trade, Leo has become a top setter for commercial and residential applications," Inglehart said, in her nomination letter. "It is rare to have one guy the best at projects requiring vast differences from small to large areas, simple to custom details- and he's got it." His positive attitude, product knowledge, continuing quest for education, and experience and willingness to motivate and encourage others has distinguished him as a leader.
Reynaga said that receiving the award demonstrates that "no matter what age or time in your career you could always achieve. This award shows my family and coworkers that if you have dedication, hard work, and love for your craft you will succeed."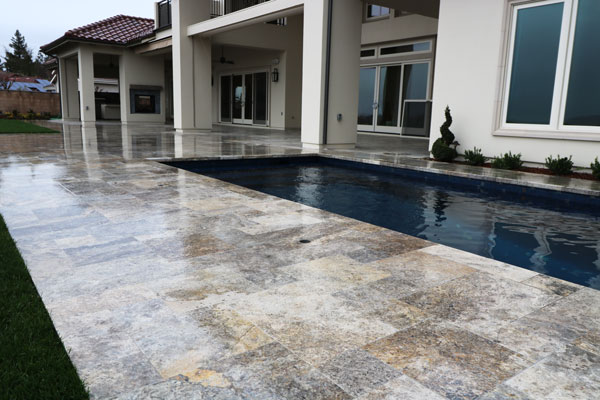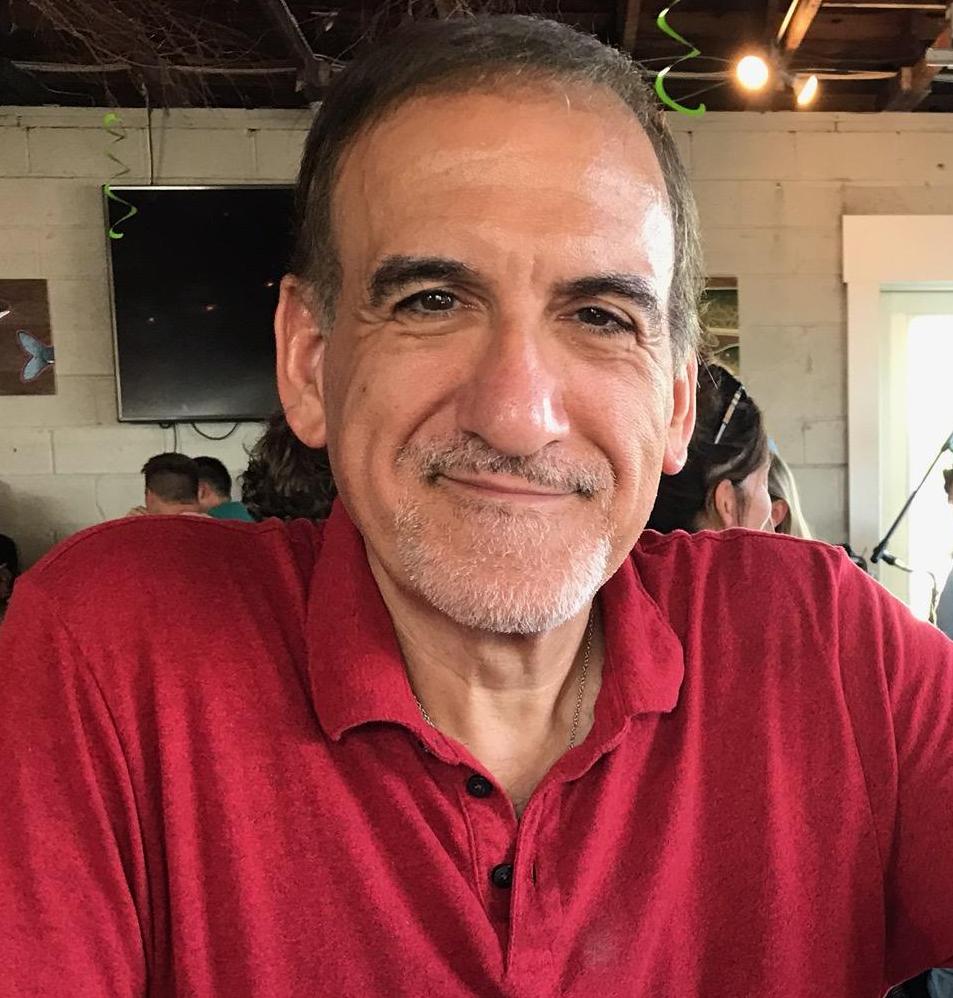 Louis Iannaco is a contributing editor to TileLetter magazine.