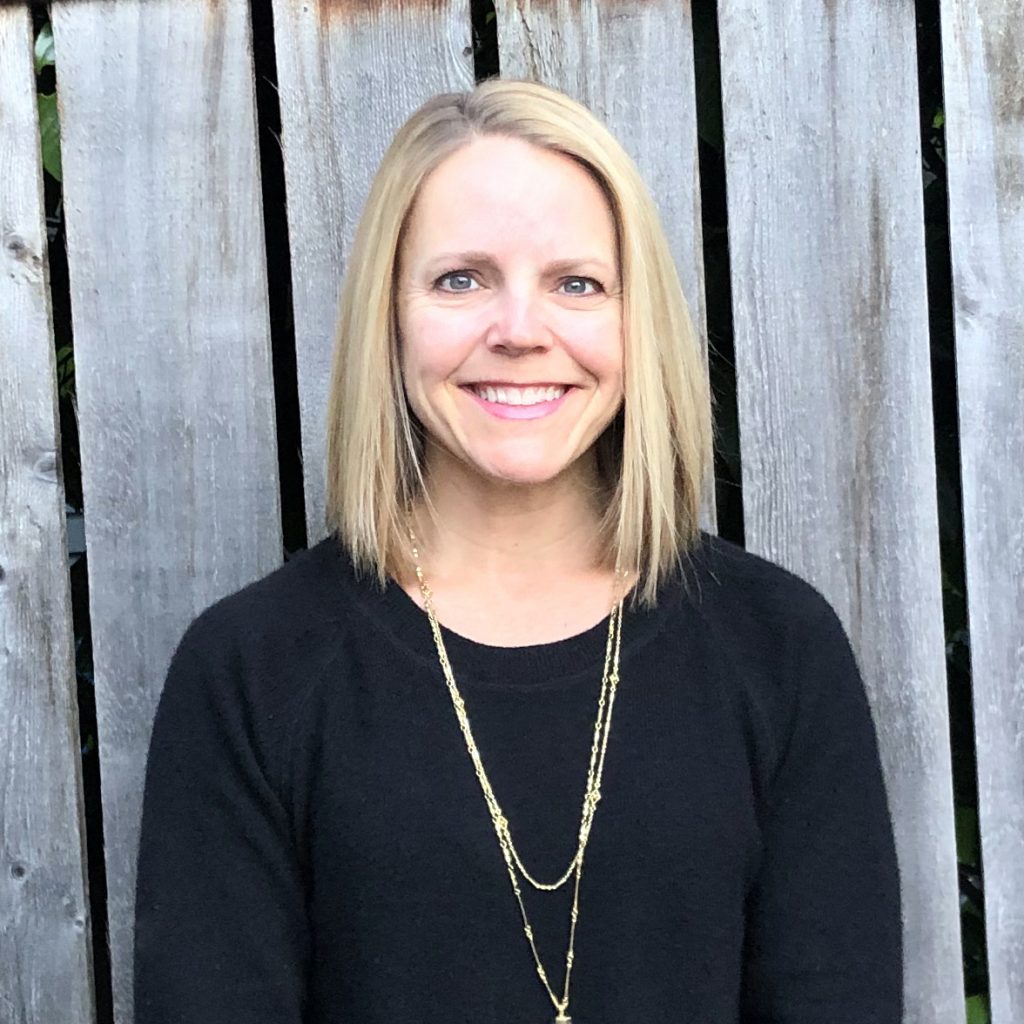 For over 50 years United Tile, a leading distributor in the Pacific Northwest, has offered the most comprehensive and creative selection of tile stone and glass products to its customers. With showrooms in major markets in Seattle, Portland and Spokane, United Tile is focused on serving the needs of designers, architects, builders, retailers, and contractors. It was recently named best professional design center by the Home Builders Association of Portland.
Heidi Martin, United Tile President, has been a leading voice representing distribution for several years through her involvement in the Ceramic Tile Distributors Association (CTDA). We asked her to share with us her perspective on many topics, ranging from strategic decisions or changes that needed to be made due to COVID-19, to the importance of involvement in industry affiliations and associations.
Can you share with us a little bit of history on how United Tile came to be a leading distributor in the Pacific Northwest, explain your role in the company, and tell what a typical day looks like for you?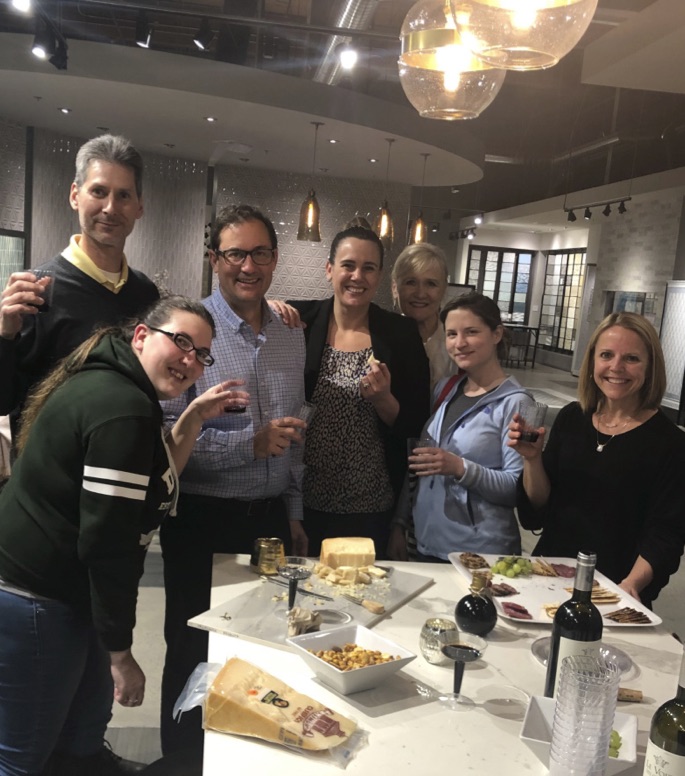 United Tile is a family-owned business, purchased by Ken Wiedemann in 1991. For over 25 years, we were blessed with fantastic leadership from our management team of Ken, Ron Cook and Bob Hart. I was fortunate to learn from men who truly care about our employees and our customers. Their passion for this industry is contagious.
Our goal has always been to be the best source for tile and hardwood in the Northwest. To achieve this, we have focused on providing excellent products and service at a fair price. We place a high value on our relationships with our customers and suppliers. This has proven invaluable during good times – and tough times.
I was named President of United Tile in March of 2019. I'm not sure there is a typical day for me – which is part of what I love about this job. I've been with United Tile for almost 25 years and I still learn something daily.
I'm an early riser, usually up by 5:00 am. I like to get a workout in and get to the office with a clear head and a full cup of coffee. On any given day, I will meet with our different department managers, consider sales strategies, catch up on customer accounts, meet with vendor reps, review marketing direction, connect with other distributor leaders, and anything else that comes up. I enjoy meeting with our customers, so I can better understand their needs and how we can help them grow – but that has been more difficult during the pandemic the past five months.
What decisions or changes did you have to implement in your company as a result of the COVID-19 pandemic? Since distributors grow their business by working directly with consumers, designers, specifiers, architects and contractors, what measures did you take to continue in these relationships? How has this impacted your business and what do you think your business model will look like in the future as the situation comes somewhat under control?
Our first goal was to create a safe environment for our employees. We took the same steps I'm sure everyone else did, including hanging signs to encourage hand washing, social distancing, and staying home when not feeling well. We set up most of our employees to work remotely. We limited interactions and overcrowding by having our showrooms open by appointment only. We set up curbside pickup as an option for orders. Most of our customer service representatives are remote, but those who are in the office have protective partitions, and we require masks to be worn in our facilities.
As far as our sales focus, we are listening and learning from our customers to better meet their needs. We often use the term "fluid" around here, as we realize the situation is changing and we need to adapt accordingly. We have used technology to create a library of presentations for whenever our customers are ready. We continue to produce relevant social media content to keep them informed of products and trends. We are making sure we are respectful of our customers' limited time and interaction preferences. Many of our customers are working remotely and do not have access to the resources they may have previously used, so we are helping to bridge that gap. We keep our products and price lists updated for them. We provide extra samples or product information as needed by customers. We want to ensure that we are easy to do business with – especially during these difficult times.
We believe that technology will play a much larger role in the future of our industry. We have been relying heavily on video conferencing to keep in touch with remote employees as well as customers. It is critical that information is easily accessible, so updating our website has become a high priority. But knowing that our industry is driven by a combination of great people and creative products, we hope to see the return of more face-to-face meetings when this pandemic ends.
How has your involvement in the CTDA and the industry benefitted you individually and as a leader in your company?
CTDA has been a wonderful organization to be a part of. I have served on their Board of Directors since 2012 and have benefitted greatly from the connections I've made. CTDA connects, educates and strengthens tile and stone distributors. They have been extremely helpful in navigating many situations, including the Chinese duty and tariffs, as well as the Coronavirus pandemic. Every fall they co-host Total Solutions Plus, a wonderful event that brings contractors and distributors together each year to make our industry better. I always learn from that experience and return with new ideas to share with our staff. I am very grateful for the friendships with other distributor leaders I have made through CTDA. They make this industry enjoyable and are a great source for business advice when needed.
As a leading provider of ceramic tile and natural stone tile, among other products, what are the things you look for when selecting manufacturing partners? Did the tariff increases and countervailing duties assessments on Chinese tile manufacturers help you or hurt you, and what decisions did you make as a result of this news?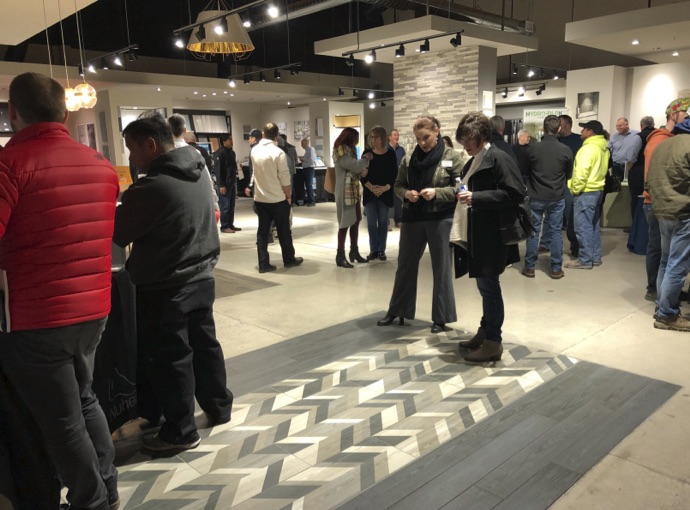 First and foremost, we select suppliers that make great products and are reliable. We are fortunate to be paired with some of the best manufacturers in the industry.
While the low-end market has never been our main focus, we were doing some business with China and were affected by the tariff increases and countervailing duties. Luckily, we were not too heavily invested in that market, and we were able to find alternative sources for that product category.
On the other hand, we are also happy that the ruling strengthened the position of our domestic suppliers. They have always been critical to our success, but perhaps more now than ever. Many of our projects require readily-available products, an opportunity that is enhanced through our domestic partners.
NTCA, like other companies or associations, met and decided to make quick changes to its strategic planning, creating a pivot plan to quickly react to the extraordinary times in which we find ourselves. What changes to your planning, if any, did United Tile make in order to continue to thrive as a leader in your industry in your area?
We had to get creative quickly, since our territory included one of few states where construction was deemed "non-essential" and shut down for a period of time. We used that down time to tackle some long-term projects that will help us operate more efficiently and provide better resources to our customers. Those projects included creating a new website (due to launch early fall), setting up bar coding for all our samples, conducting a full inventory in our warehouses, and creating numerous presentations for customers. We also used this time to stay on top of the commercial projects in our pipeline. While there are many challenges because of this pandemic, there are also many opportunities. We have to be adaptable, and willing to work harder and smarter to keep up with the changing environment. Fortunately, we have an incredible team here at United Tile and we are up for the challenge!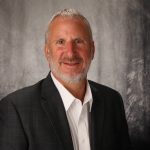 Bart Bettiga is the Executive Director of the National Tile Contractors Association and Publisher of TileLetter. Bettiga is a member of the Board of Governors of Coverings, one the largest tradeshows in North America. He has over 30 years of experience in the tile and stone industry and has served as the NTCA Executive Director since 2002. He is a well known speaker and author on ceramic tile and natural stone distribution and installation. He oversees the financial operations of the NTCA, TileLetter and the Ceramic Tile Education Foundation.