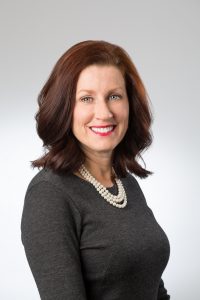 Avalon Flooring (AvalonFlooring.com) was started by John Millar in 1958 with a single store in Avalon, N.J. It has since grown to 17 stores in New Jersey, Pennsylvania and Delaware with 300+ employees. In 2018, Avalon Flooring became 100% ESOP (employee stock ownership plan). As an employee-owned company, with its corporate office located in Cherry Hill, N.J., it prides itself in providing professional service and an exceptional range of quality products for each of its customers.
Avalon Flooring services the retail, contractor, builder and commercial segments in both new construction and renovation projects. It offers a variety of flooring and window treatment options and installs all the products it sells. President Maryanne Adams has been with the company for 33 years. She started in an entry-level position and worked her way through the company to her current role as president. Adams oversees an operation that is one of the top ten flooring retailers in the U.S., with annual sales volume near $125 million. As a valued voice in our March Women in Tile Issue, Adams shares her unique perspective on our industry in this month's One-to-One column. 
---
2020 was a difficult year due to COVID-19, and it appears as if 2021 will be equally challenging. How has Avalon Flooring approached the pandemic and the market since last February?
I was named President in 2008. This is the second really big crisis I have experienced in that time span. You like to think that you learn something from these experiences and that you can be ready for the next major challenge. But what you learn is that it is never the same crisis and the circumstances are always different.
Nothing prepared us for COVID-19. We were concerned about making good decisions and taking care of both our employees and our customers. We had to act quickly with the knowledge that we wanted to have a company to come back to. We did furlough a lot of our employees but we were able to keep our back counter business open for our contractors, which accounts for 50% of our business. We communicated regularly with our employees and assured them that as soon as it was humanly possible, we would be bringing them back to their positions in our company.
By summer, business started to really pick up, as people invested in their homes and updated their flooring and wall covering in many instances. We capitalized on this by setting up conference calls with customers and shipping samples to them to make virtual selections. We even safely met with them in our parking lots. While we waited for word that we could safely open up, we implemented cleaning and sanitizing procedures for all of our locations. Once we reopened and we started to track our business, we started to see positive sales figures from 2020 in the second half of the year compared to 2019. This allowed us to bring virtually everybody back and we remain encouraged that business will continue to grow for us.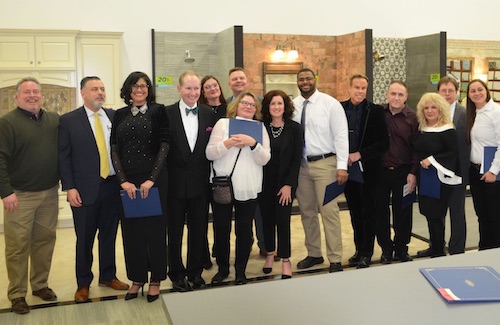 As a leading flooring retailer, Avalon offers installation for all of its products, but you also mention that your back counter for contractors is an essential part of your business. How do you manage both of these components of your company?
We have been subcontracting our installation services with carefully-selected partners for many years. But we also highly value our contractor customers, who take advantage of our service and products that we offer them. Many of them regularly use our showrooms for product selection, and we protect their relationship and have a long-standing track record of managing these processes very well.
What are your projections for 2021 now that you have had some time to plan accordingly and understanding that this is still a very fluid and changing world we live in?
Our fiscal year ends in April, so we are still living in that. Even before the pandemic, we thought that sales were somewhat flat; so we are operating from that reality. As a company with an annual volume around $125 million, we were worried we could be off by $20 million or more. Fortunately it will be probably around $7 or $8 million. We were able to cut some on the expense side and even our top management took temporary pay cuts through this situation to help offset the revenue shortage. This is one of the advantages of being an ESOP (employee stock ownership plan) company. Everybody is vested in our performance and everyone is an owner. We are a great team, and I am very proud of the group that jumped into this and is part of helping us navigate through this situation.
In times like these, it is important to have great relationships with your suppliers. What do you look for when you are establishing vendor relationships and selecting partners you wish to do business with?
We don't put everyone's product on our showroom floors. We highly value the relationships we have with our vendors. Many of them worked with us through this whole time from March and through the summer. Many gave us extended terms, helping us with cash flow. It is really important to us to have vendor relationships where each side is profitable and satisfied.
How does Avalon approach training and certification, both for your subcontractor installation teams and your contractor customers?
We take this very seriously and we consider it an advantage for us. We want to offer the most current training and installation techniques available, and we support our customers in this regard.
We offer this to both our subcontractor installers and our contractor customers. We take installation very seriously at Avalon, and we honor our warranties and support our contractors at all levels.
Can you compare product category performance as it is trending in your stores? How are ceramic tile and natural stone doing as compared to competitive products like LVT, carpet, and wood among others?
Tile is still our number one category. We are a big importer and we invest significantly in these products. But LVT is plowing forward and is still popular. We now have some history to assess the LVT category, which has allowed us to figure out the proper price points, the appropriate areas to sell the product for, and the proper manufacturers to partner with. The product has taken market share from all categories, with wood being maybe the most directly impacted residentially, and commercial carpet possibly on the commercial end. Our residential carpet sales have been solid, with consumers opting for comfort as they expand living space and office space at home.
You rose in the ranks at Avalon from an entry-level person to being named president of the company in 2008. What advice would you give young women in the flooring industry that might want to take the same path as you?
First and foremost, you need to stay professional. Whether you are dealing with vendors, customers or your co-workers, stay professional. Earn people's trust and respect. You know, male or female, business is business. Treating people the way you want to be treated is so important. We have a healthy blend of people in our company. We have many women in managerial positions in our company. This is very good for the business.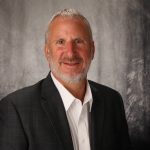 Bart Bettiga is the Executive Director of the National Tile Contractors Association and Publisher of TileLetter. Bettiga is a member of the Board of Governors of Coverings, one the largest tradeshows in North America. He has over 30 years of experience in the tile and stone industry and has served as the NTCA Executive Director since 2002. He is a well known speaker and author on ceramic tile and natural stone distribution and installation. He oversees the financial operations of the NTCA, TileLetter and the Ceramic Tile Education Foundation.