With the departure of Marco Ludwig, CEO and President of Schluter Systems North America in October 2021, company owners Udo Schlüter and Marc Schlüter saw an opportunity to implement a new, collaborative leadership model. Rather than a one-to-one replacement of the CEO position, a leadership team – comprised of five senior members of the North American management group representing various areas of the business – has been appointed.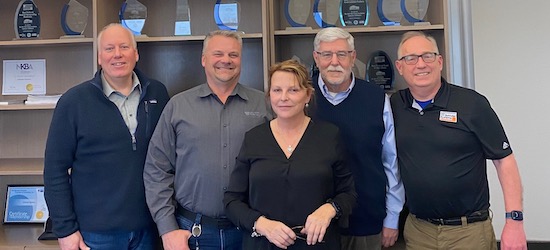 The Schluter Systems North America Senior Leadership Team consists of:
Henry (Dee) DeGooyer, Chief Sales Officer
Chantal Brunet, Business Support Leader
K. Bradley Van Brunt, Jr., Chief Operating Officer
Robert R. Grinnell, Chief Financial Officer
CJ Madonna, General Counsel
As publisher of TileLetter, I was fortunate to be able to schedule an interview with the group when they were recently all together in management meetings. Immediately I was struck by the camaraderie and mutual respect each person had for the other members in the group. Everyone clearly understands their role in the company structure and is embracing this unique opportunity. Following are some highlights of my conversation with the team.
---
What advantages will the Senior Leadership Team enjoy in the overall management of Schluter Systems North America compared to a more traditional approach of a CEO model?
This Senior Leadership Team model provides a more open, consistent, and transparent communication channel to and from all departments throughout the company. This model also provides improvements in local and global teamwork, collaboration and communication with an increased focus and aligned approach.
What challenges do you think you'll have to overcome or navigate through in this type of model?
With this new structure, we have a clear, unified approach to learn how to prioritize, adapt, and align ourselves as one cohesive team. This could be seen as both a challenge and a reward. In the end, this new structure will drive each of us to develop an even greater total business mindset that will help us create and commit to a shared vision and strategy, improve communication, and cultivate trust.
How is the current situation in Europe affecting Schluter Systems North America's ability to provide products to its customers?
Currently it has a minimal effect. It is yet to be determined what the compounding effect will be on an already strained global supply chain. The intricate interdependencies that we and our supply partners have from the Ukraine/Russia war are still being discovered. We would anticipate an increase in impact the longer this conflict goes on.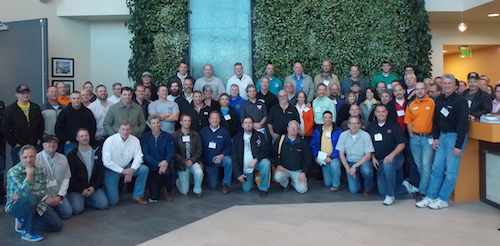 What plans, if any, do you have related to expansion of warehouse and production in addition to your operations and recent investments in Reno and Dallas?
Innovation is embedded in our DNA, and we will continue to innovate both our business footprint as well as our portfolio of high quality, cutting-edge products. Part of being innovative means being on a path of continuous improvement and focusing our efforts in modernizing our operations to better meet our customers' demands. For example, when we opened the Dallas/Fort Worth Distribution Center during Covid, our order pick and packing processes became much more streamlined through the implementation of the new Warehouse Management System and order processing flow. This resulted in a significantly-improved cycle time from order start to finish, helping us reach the customer even faster. We will continue to expand and invest to meet our customers' demand and to improve our operations. We currently have several expansion projects in progress, but it is too early to announce the details.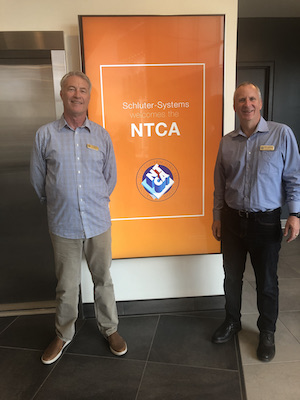 Will anything change as relates to Schluter Systems North America training efforts and initiatives?
As we previously stated, Schluter Systems is always on a path of continuous improvement; whether it be looking for ways in which we can improve service levels, implement new processes or revamp and evolve programs. Equally important to us is education and training as they are one of our core competencies. During the pandemic we were faced with many challenges. Instead of succumbing to these challenges, we leveraged them as an opportunity to refine our education and training efforts to accommodate multiple new delivery methods.
CJ, Give us an example of the types of legal advice you are called on to provide for the company. Patents and protection of intellectual property? Claims resolutions?
As General Counsel, my main focus is having the Company meet its legal responsibilities and objectives, as well as identifying proactive solutions that will eliminate or mitigate risks we confront. I have delegated areas such as master supply agreements, contract review, NDAs, and confidentiality agreements to optimize our organizational efficiency within the department. I work with an open door to encourage all comments as welcomed.
The general responsibilities of the Legal Department include, but not limited, to:
Examine review and modify, when necessary, customer and vendor contracts for services, supplies and materials received from our internal departments of the company (HR, Sales, IT, Facilities, Production and Purchasing). 
Work closely with internal departments of the company on matters they refer to us, whether it be contract review, HR and the overall employment process, hire, fire, change duties, policy update and implementation, all which is a crucial/key function for the Legal Team.
Real estate matters encompass review of leases for off-site facilities and purchase contracts for real estate acquisitions and development, as well as related development agreements, that may address working with local economic development agencies for state and local incentives in connection with such development programs, as demonstrated in our new R&D facility in Plattsburgh, N.Y. and likewise in our North Lake, Texas facilities.
Manage IP portfolio, include patents, copyrights and trademarks, which we do with collaboration and cooperation with my counterpart in EU. 
Maintain corporate books and ensure that general minutes of annual and special meetings and resolutions are recorded.
Be involved in the negotiation of annual insurance coverage matters as well as claims, their processing and resolutions while working with outside counsel, including in litigation strategies pertaining to pending litigation the defense and prosecution of same.
Address general legal compliance matters such as labeling and employee safety. 
Chantal, how will you incorporate your years of experience in business support and marketing into all the departments for Schluter North America?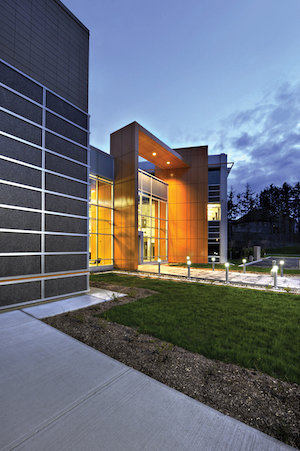 My experience has taught me how important it is to continue fostering the company culture that has made our company so unique in this industry. I am very fortunate to be surrounded by exceptionally intelligent and knowledgeable team members who continually go above and beyond.
Given the accelerated growth of our business in the last 15 years, at times it can be easy to get wrapped up in the minor day-to-day business details, so to me it is crucial to remind and promote our core mission and goal; to continue to share our passion for the tile industry; foster individual self-empowerment; and provide opportunities for personal growth and development.
Our employees are the catalyst to our success so to be able to see a team member's true potential and provide a career path that cultivates growth and broadens the scope of their talent is extremely valuable and beneficial to both the individual and business.
Dee, Schluter Systems North America has experienced tremendous growth over the years and you have developed key market segments for your products. How will you and your team focus on protecting this market as new competitors emerge? What do you think are new opportunities to increase your presence in the tile industry?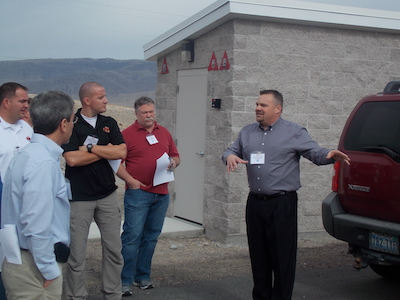 Being in the tile industry for many years has taught me so much, but the most important has to be that having competition is good and healthy. Staying focused on our key competencies and consistent in the values that make us unique is proven to be important to both our partners and customers.
While the industry is constantly changing and evolving, our company values remain the same. As innovators in the industry we need to always reassess and make sure that our value proposition is relevant. I have the luxury of working with a team that has a true belief, love and passion for our industry and business; they continually put in extra effort to make sure we always optimize our opportunities.
Brad, what is the status of the current supply crisis for certain products and raw materials affecting Schluter Systems North America as relates to product availability and pricing?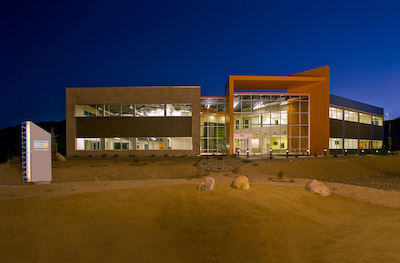 No one was immune from feeling the impacts created by the Covid 19 pandemic. During 2020 – 2021 we also experienced a much higher exponential growth. That's a great challenge to have, but it compounded an already strained supply and demand network. Fortunately, we were able to manage it successfully, with very few exceptions.
We were successful because of our approach to serving customers. Schluter Systems treats inventory as an asset and not a liability. We carry a higher inventory to better service customer and its variable demands. We also continued to expand our investments and fulfillment and production capacities during all this, including opening the Dallas /Fort Worth Distribution Center in September 2020 (during Covid). This was a tremendous achievement by the team, and it helped us significantly, since we had built inventory up for that opening. 
But we have had some pockets of challenges, however. These are mostly related to the intricacies of a global dependent supply chain, where you see global allocations of certain chemicals affecting our sub-sub tier suppliers that provide materials for us or our suppliers. It's required a lot of creativity on our team and our supplier partners to solve, but we are seeing some of the challenges of 2021 improving or being put behind us.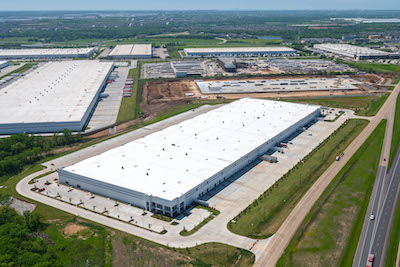 2022 will bring a few new challenges. The Covid Omicron spike early in the year and the uncertainty of the Russia/Ukraine war, will make for a challenging 2022, but we are navigating through them right now.
In general, our overall inventory position is improving for many of the product families.
Robert, how will you work with the rest of the Senior Leadership Team to ensure profitability and financial performance?
Part of my role as CFO is to strategize or identify what needs to happen financially for the company to achieve its short- and long-term goals. When it comes to decision-making, my responsibility is to help guide our team to decide the best way to execute plans by providing up-to-date financial reports. This is only done through understanding each department thoroughly, being transparent and acting as a conscientious, objective observer to protect the vital assets of the company. With effective financial management, all employees know where the company is headed, and they have visibility into progress and our future direction.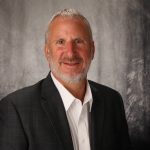 Bart Bettiga is the Executive Director of the National Tile Contractors Association and Publisher of TileLetter. Bettiga is a member of the Board of Governors of Coverings, one the largest tradeshows in North America. He has over 30 years of experience in the tile and stone industry and has served as the NTCA Executive Director since 2002. He is a well known speaker and author on ceramic tile and natural stone distribution and installation. He oversees the financial operations of the NTCA, TileLetter and the Ceramic Tile Education Foundation.