Combining handmade hex tile, scribing, porcelain planks and precision touches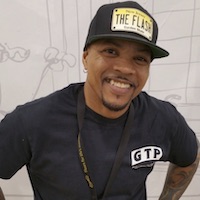 The story of this spellbinding bathroom starts a while back for third-generation, family-owned Cutting Edge Tile, Inc., of Florence, N.J., and owner Carl "The Flash" Leonard. An NTCA member and Certified Tile Installer, Leonard's company specializes in custom tile work, which he has a reputation for completing in speedy fashion, resulting in his "Flash" nickname. To promote his business, Leonard had a snazzy van emblazoned with his company logo. This attracted the attention of Stephen Samuels, Sales Project Manager of DES Home Renovations (which stands for Dreams Envisioned and Sustainable), a general contractor in nearby Hamilton, N.J. Samuels reached out to Leonard and they forged a business relationship and friendship – in fact, Leonard said their kids play together.
So when Samuels sold a bathroom remodel to a recent client, he contacted Leonard, encouraging him to "really get creative." Leonard met with Samuels and the client to discuss the job. "I sold them on a couple of different ideas as far as the scribe and to roll tile from the main floor up into the shower pan," Leonard said. "I wanted to be creative and keep their budget in mind."
Leonard added that "When I came in, I had a blank canvas to work with. I designed it all on the spot. That was the fun part for me. I spent about three more days than I anticipated because I fell in love with it."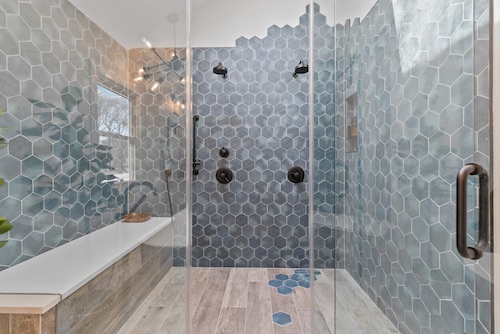 Every job has its challenges
This dream job was not without challenges. To begin with, the subfloor needed to be leveled, since it was out of level a full inch. And though the GC usually works with wedi, Leonard convinced him it was necessary to use Schluter products due to the linear drain.
On top of that, Leonard tiled the niche twice. "The first time I mitered the edges, but then I quickly realized that tile didn't look good mitered," he said. "It looked cleaner by using the black Schluter edge. I knew what I wanted and what I had to do." Leonard ruefully explained that it took him a whole day to miter the niche's edges, but only 1.5 hours to install the Schluter edging in the niche.
Leonard had a surprise with the hex wall tile from Tilebar, a supplier Leonard has high praise for. "They are posh," he said. "Their material is amazing. It's not my first time working with their products." The issue was that the hexagon tile was handmade and required special attention with the joints. "I ended up going back to the client and letting them know there would be an extra fee to install the hexagon tile," he said. "I had wraps carefully planned out and I had to feather the wall above the bench 3/4″, since the exterior wall of the house was 3/4″ out of plumb over 8′."
The 8″x49″ plank for the floor was also a Tilebar product that Leonard set with 3/64″ joints using the Spanish-made Peygran Leveling System, which he calls the strongest, most reliable system with the most sizes of any on the market. "I gave them a super flat floor, and I even used it in the shower pan," he said. For the wall hex, he used 1/16″ in conjunction with a wedge.
Leonard used Schluter-KERDI-BOARD on the shower walls, with a Schluter 60″ KERDI-LINE drain and tileable drain grate, as well as a Schluter single sloped foam shower pan, Schluter full foam curb, and DITRA-HEAT uncoupling underlayment with electric radiant heat cable. For mortar and grout, Leonard used ARDEX TL1000 self-leveler to correct the subfloor, ARDEX X5 thinset and ARDEX FL stain-resistant grout with color matching silicone.
To add a special touch, Leonard mitered Schluter jolly around every one of the 6″x6″ hex tiles that go up the wall. "I had to figure out the angles," he said. "I could have left it out, but it just wouldn't have looked finished without it."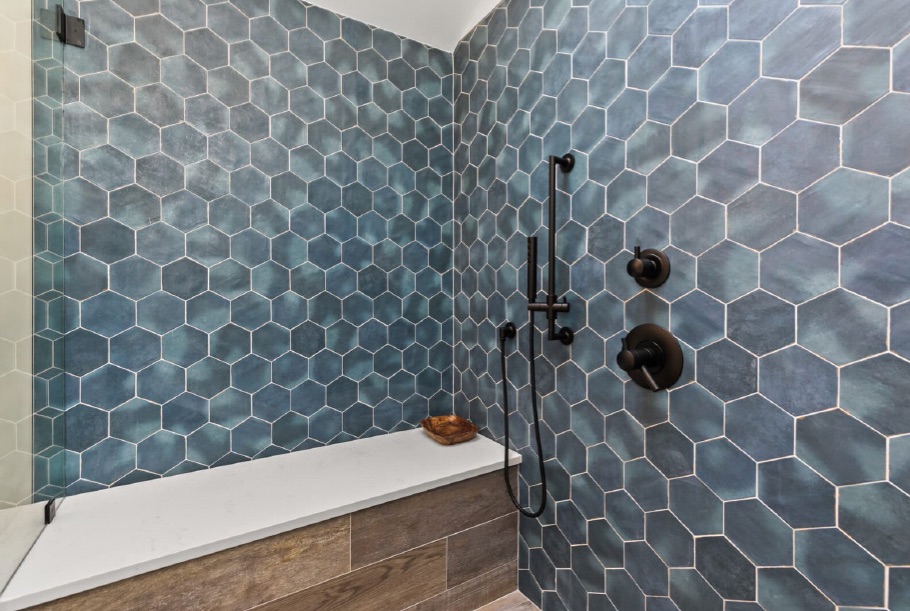 The upside of COVID-19
Leonard said that COVID-19 had the beneficial effect of helping him become more selective about the jobs he chooses. "I go for higher-end, more creative, more profitable jobs now," he said. "I know that I make more money at 3-5 day jobs. I can take on 2 week projects – but they need to be more higher-end. I'm so busy; but it's a blessing to be this busy. I can pick and choose which jobs I want to do and which I don't."
Leonard is also bringing on a family member to assist – his eldest daughter Nirvana, 24, who will work with Leonard four days a week and pursue school on Fridays. "We love working together and we have this harmony when we work together. She told me, 'Dad, I love working with you.'" He arranged a salary to meet her financial needs and allow her to follow her career path. Will she follow in her dad's tile artisan footsteps or pursue her love of psychology or veterinary medicine? Only time will tell. "I don't put any pressure on anybody," Leonard said. "I want anybody to do what their calling is."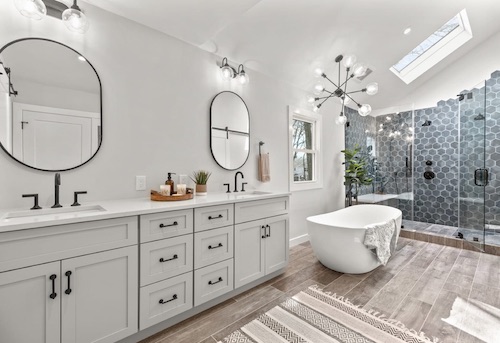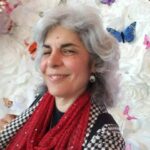 Editorial Director and Senior Writer for TileLetter and TileLetter ARTISAN
Lesley Goddin has been writing and journaling since her first diary at age 11. Her journey has taken her through a career in publishing and publicity, landing her the editor position of TileLetter and its special publications in 2006. Her goal is to educate, inspire, recognize and encourage those in the tile industry -- especially the tile and stone contractor. Other interests include the soft, purring marvels known as cats, labyrinth walking, drumming and percussion, and a range of spiritual, musical and artistic pursuits.